Wiki
Searchable • Contextual • Onboarding
Sales Order
Sales Order is a second deed, once the Sales Quote is accepted and is an affirmation document mailed to the purchaser before delivering the goods or services.
Sales orders help you manage the sales of the products and services your customers order. Using sales orders is optional that you can convert Sales Quote to Sales Invoice directly.
Once Sales Order created the stock amount of the inventory will not be deducted, however you can see how many items were ordered (On Sales Order) in Products/Services listing page.
To add a new sales order go to Accounts>>Accounting>>Sales Order list and click on the plus icon. Fill in the form and save.
You can also covert a sales quote to a sales order. Once the sales order is approved, you will be able to convert it to a sales invoice, to a project, view the Pick List or edit it..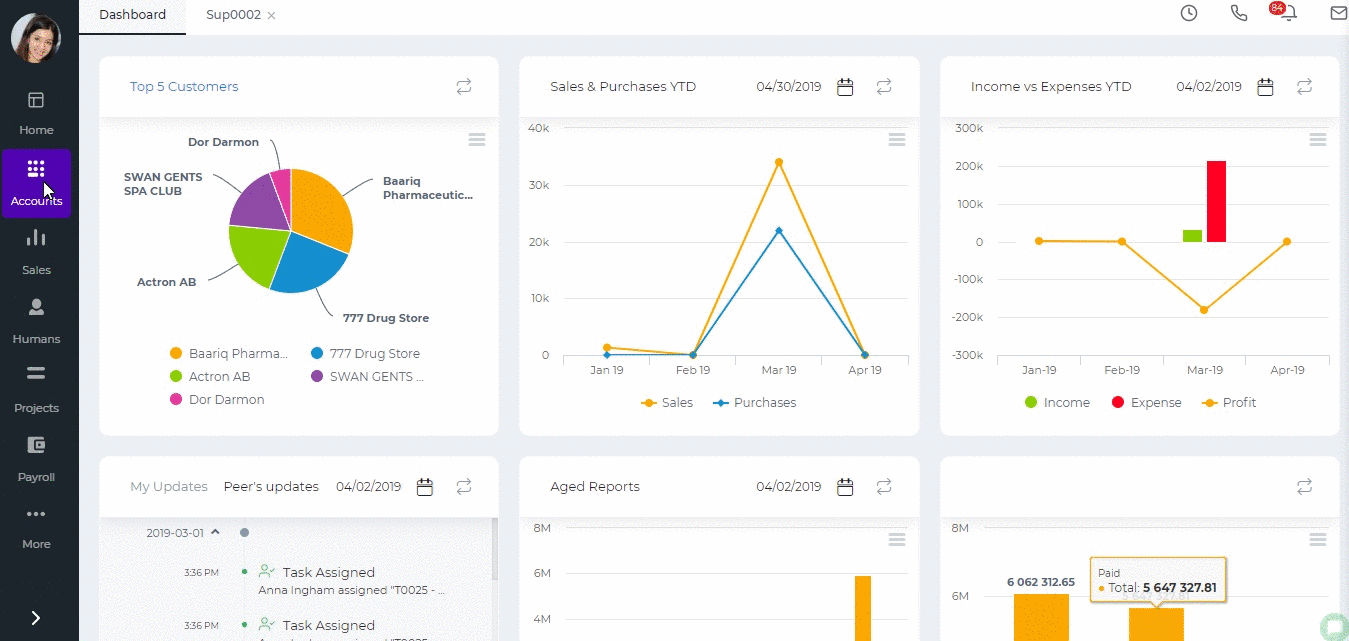 Created by Aziza Israilova, 
April 2019
See also