Wiki
Searchable • Contextual • Onboarding
Add Purchase Order
To create Purchase Order, go to Purchase Order listing page and click Add or use hot keys"ALT+o" (for Google Chrome) and "Shift+Alt+o" (for Mozilla Firefox).
If you are already in Accounting and Finance section you can go to + Add New on top left-corner and drop-down menu will appear, here you can click on the Purchase Order.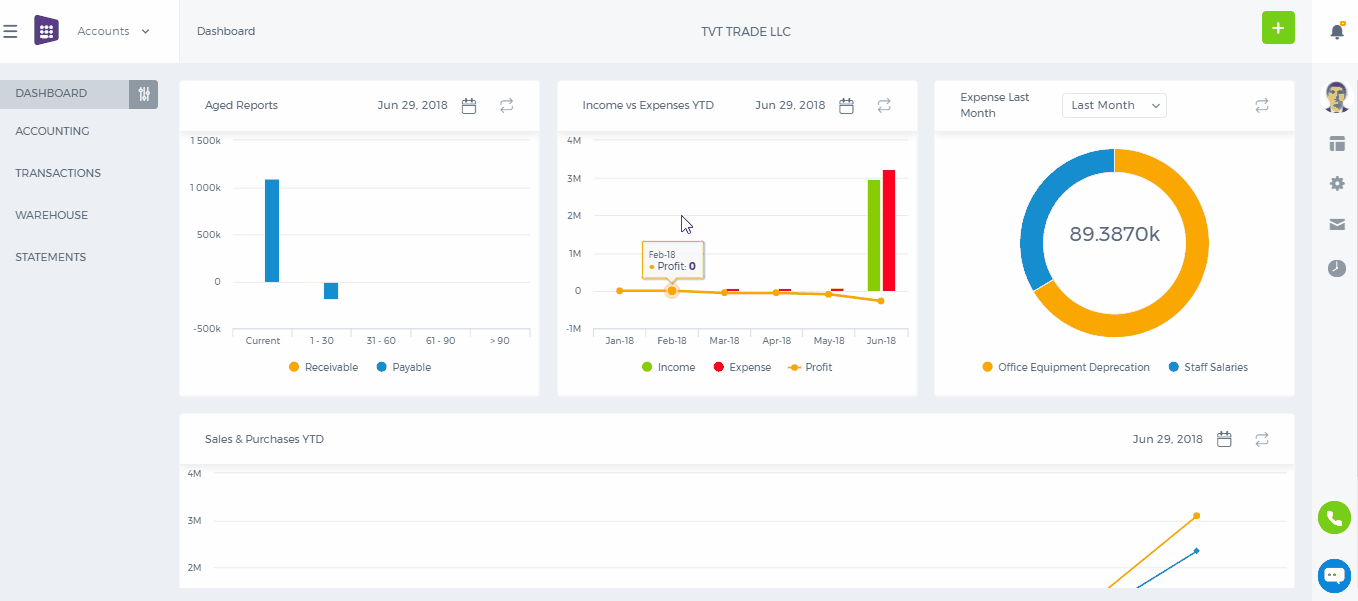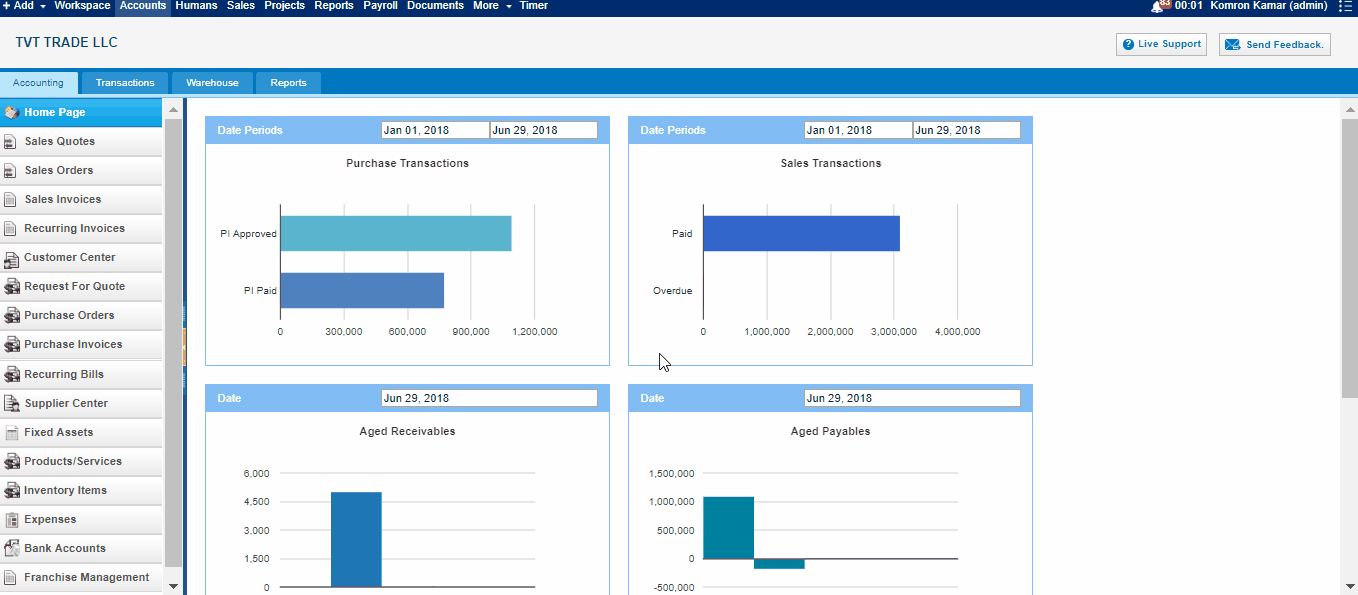 The form will appear in the following fields:
Supplier– Choose a company or an organization or a person you are sending an order from the list of suppliers. You can also lookup the suppliers from the search box. If there are no suppliers registered in your company you can add new Supplier from Add new link just in the Supplier dropdown.
Project – Select the project which you want to relate this Purchase Order to.
Date – Indicate the date order is created.
Ship Date – Indicate the expected Ship Date which this order will be shipped.
Order # – Edit or use default order number selected. In order to change the numbering format of the purchase order, please go to Settings, Invoice Settings, Purchase Order Numbering and choose appropriate format there.
Payment type – select a payment method from the drop-down box.
Item – Title of the product or services, required field. You can select from existing products/services or type here not-listed items.
Description – Description of the product or services which can be editable.
Qty – Enter the quantity of the product or services.
U/M – You can specify the unit of measurement.
Price – Cost price of the product or services.
Discount – Enter the discount percentage.
Asset Acc. – Enter an expense or asset type General Ledger (GL) account for bookkeeping purposes.
Net Amount – Net amount displays the amount after applying the discount.
Tax Rate – Choose the tax rate from the tax rate drop-down menu. Tax rates are applied in percentage.
Total Amount – The total amount of each line is displayed here.
Terms and Conditions – Write terms and conditions in the box below. This will be printed in the PDF version of the Purchase Order.
See also