Wiki
Searchable • Contextual • Onboarding
Receive Purchase Order
In order to receive Purchase Order go to Summary view page of "Open" purchase order. (Purchase order Status will be changed to "Open" after sending it to Supplier).
If you do not need to send Purchase order you can change its status manually via Action list, "Mark as Open" or open summary view of Purchase Order and click on the right hand side of the "Approve & Email" split button and choose the "Mark as Open".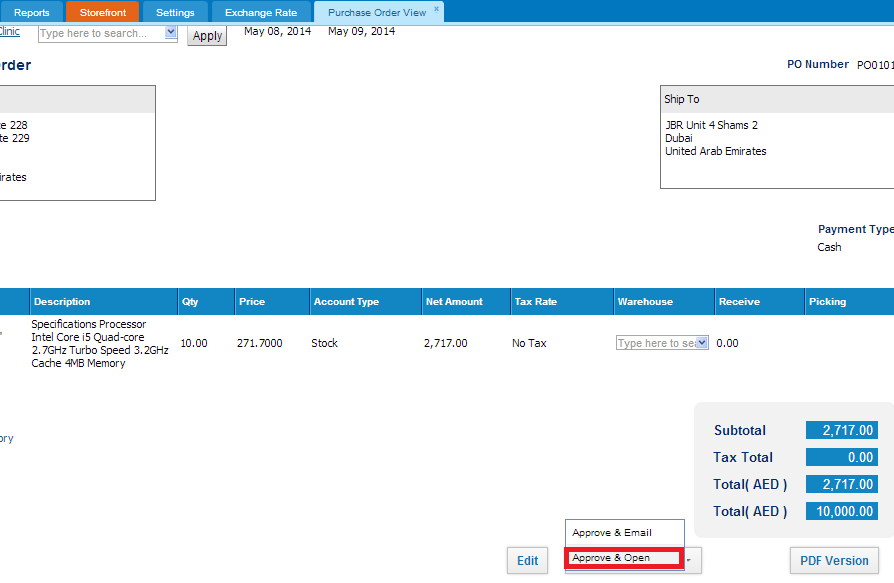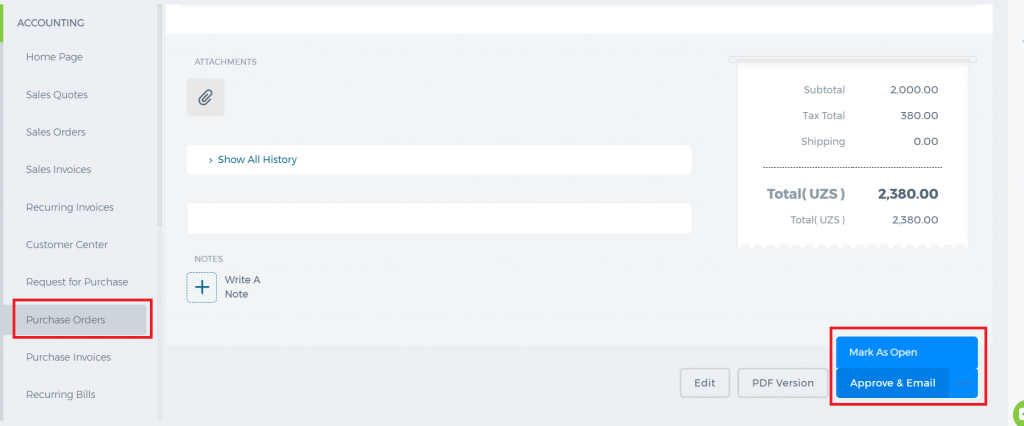 Open summary view of the Purchase order with "Open" status and click on Receive button: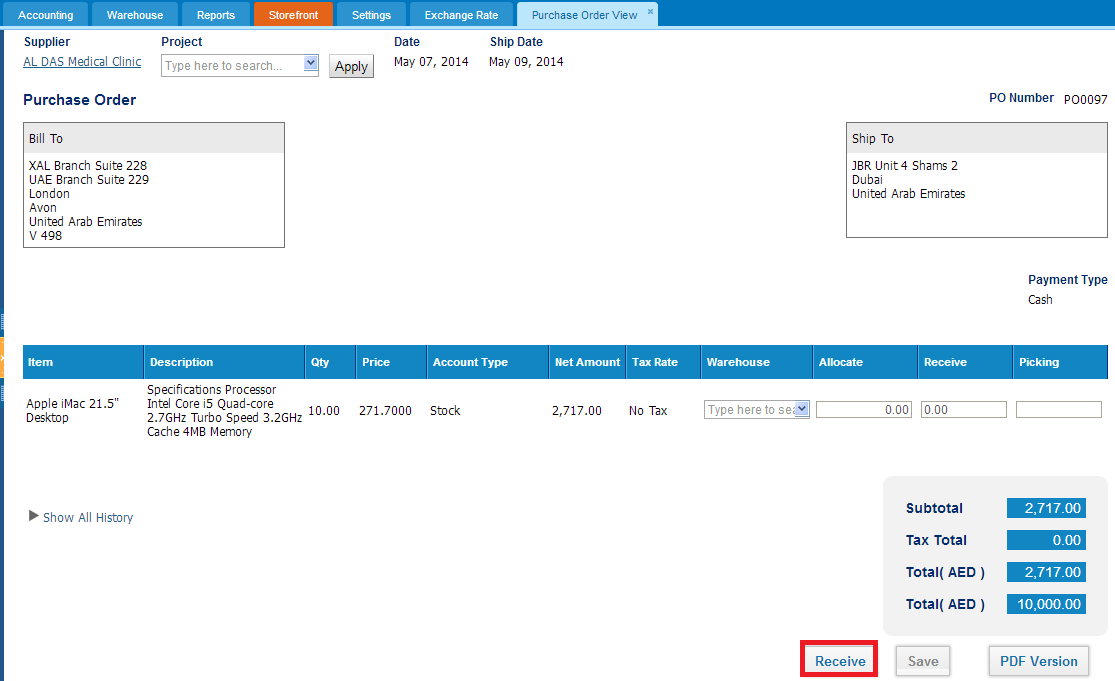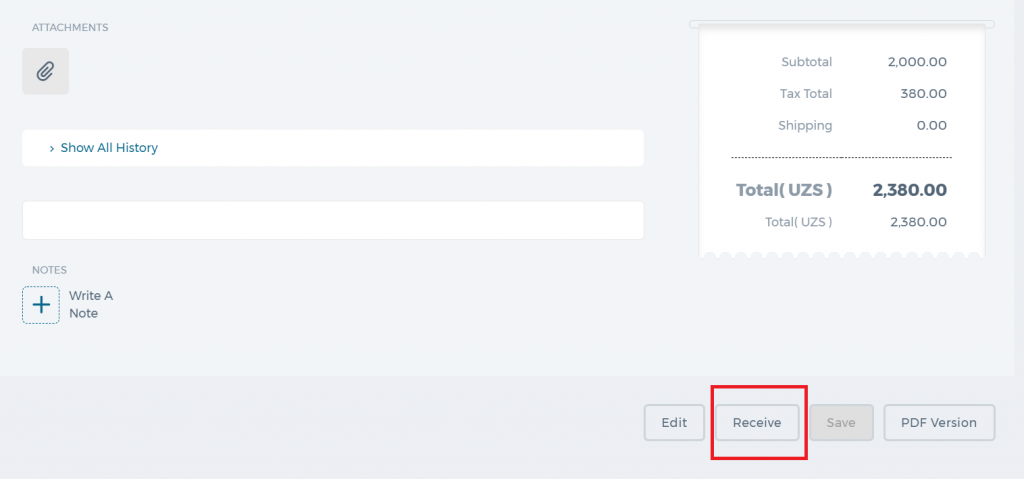 Once you click on Receive button total quantity of the purchased item will be added to Receive field. In the Receive field, you can change the quantity of received items that allow you receive partial amounts, or even more than ordered.
And save it.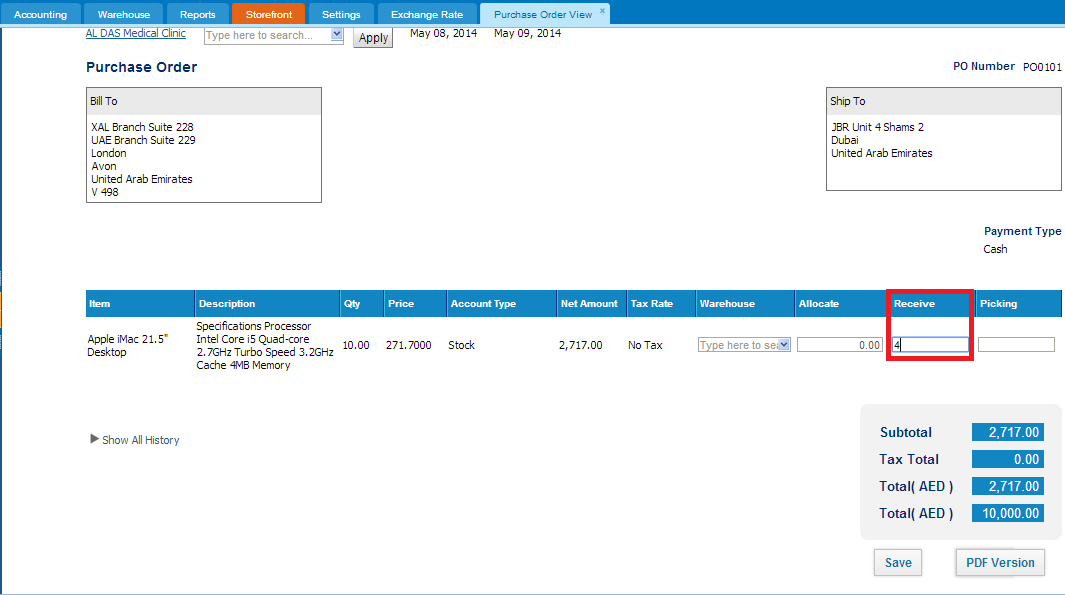 Users can receive partial amounts until all items are received. Received amounts can be converted to Purchase invoice.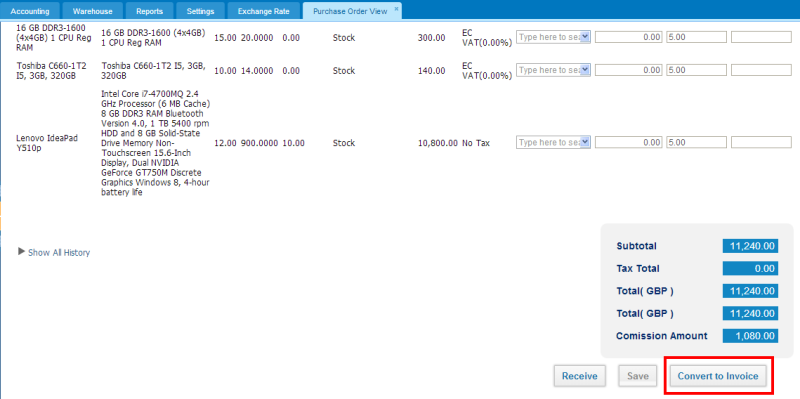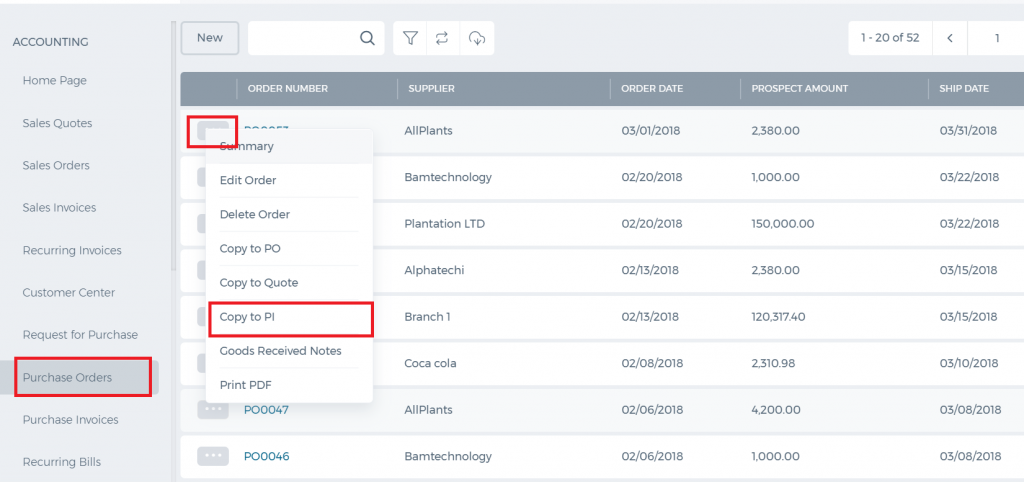 In some cases all amount of purchase order might not be received, in this case, you may close the purchase order. (This option will be activated upon client's request, if you need please contact to Support team via support@kpi.com)
See also