Wiki
Searchable • Contextual • Onboarding
Recurring Invoice
If you have partners or clients whom you bill invoices on certain amount of goods and services on a recurring basis, it may be time consuming and irritating as you have to fill the same Sales invoice for the specific client repeatedly. However, you can automatize this process with kpi.com to save your time and energy. In kpi.com you can create recurring invoices which will be automatically send on particular date and time. Advantages of recurring invoices inkpi.com are that users can set recurring invoices to send daily, weekly or monthly. Accordingly, you can specify the date when the recurring invoices will end sending or set the recurrences time after that sending will end.
To create recurring invoice, go to Accounting & Finance >> Recurring Invoice listing page and click Add recurring invoice.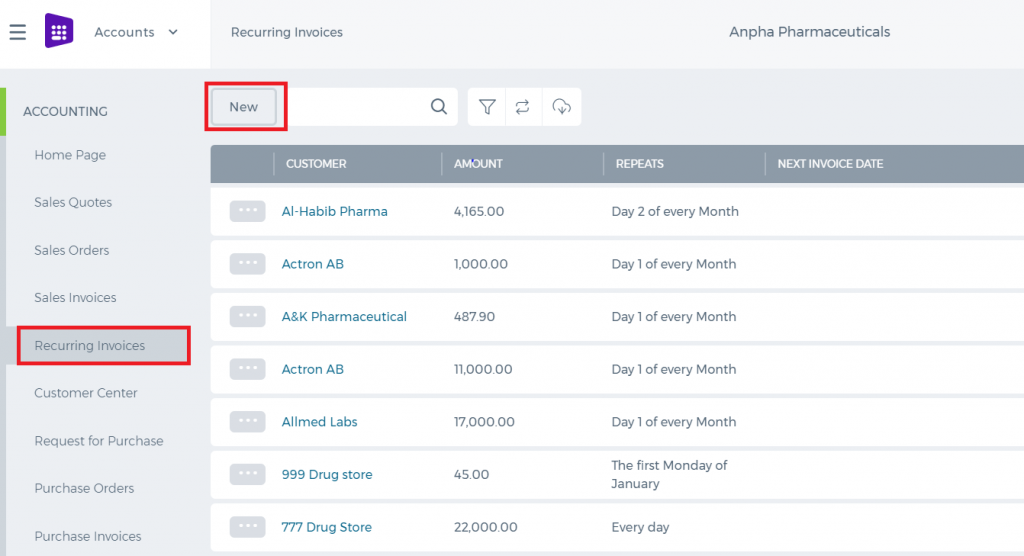 If you are already in Accounting and Finance section you can go to + Add New on top left-corner and dropdown menu will appear, here you can click on the Recurring Invoice.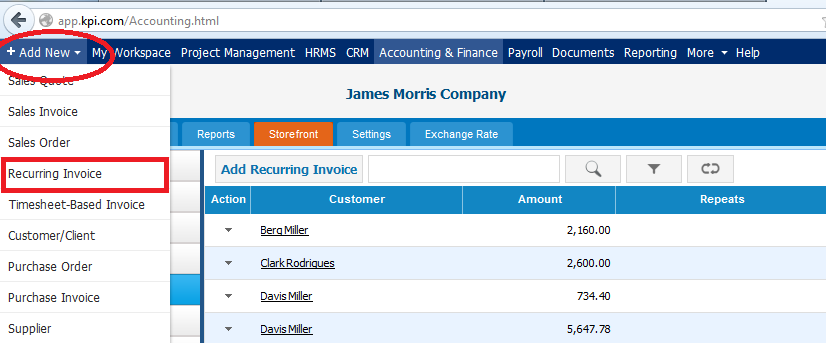 The form will appear with the following fields: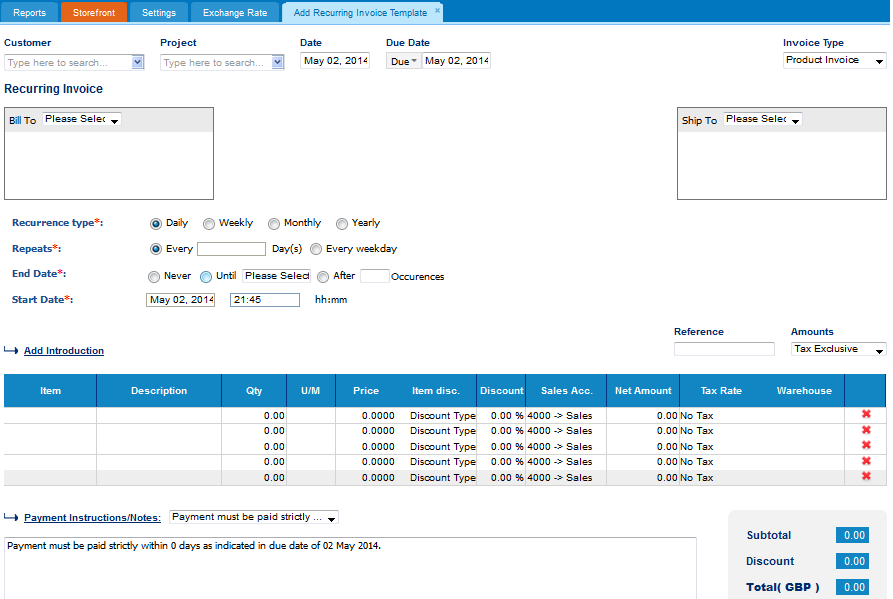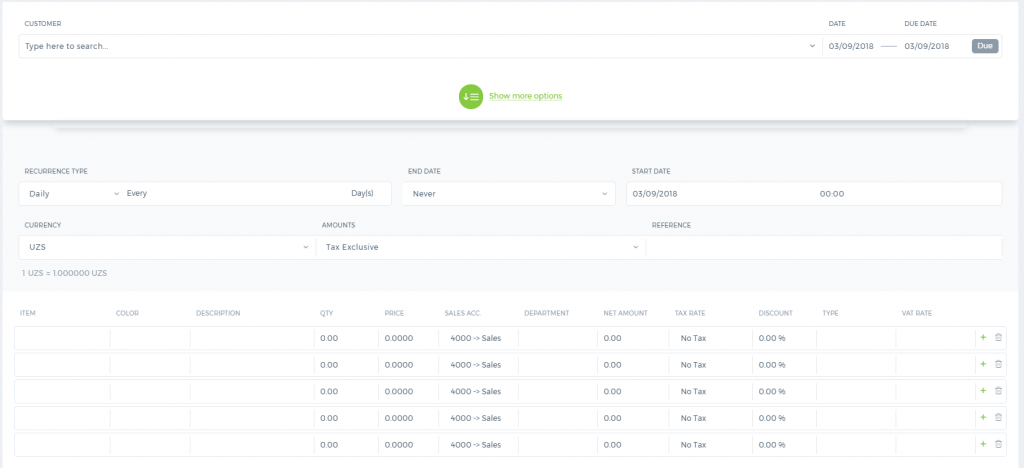 After you have indicated a Customer, Project, Date and type of the Invoice; you should set the recurrence type of the Invoice and regarding the type of the recurrence "Repeats" field will be automatically changed with the respect to recurrence type. After the repetition date, you will specify the ending date of the invoice and start date & time that are indicated in the next box. Then you will fill the items of the invoice and after that, you can Save & Approve orApprove& Email the invoice. Sent invoices will be saved in the sales invoices listing page.
See also