Wiki
Searchable • Contextual • Onboarding
Employee Expense Claims
Employee expenses can be added either from the Accounts module or from the Humans module. Limited users can add employee expense from the Humans module only. To add a new expense claim go to Humans>>Employee Profile>>Expenses and click the plus button.
Enter the employee name. By default your name is chosen.
Enter the report title.
Enter the expense date.
Choose the manager who will approve or reject the expense.
Choose the expense category.
Enter units, costs, taxes. etc.
Click Submit for Approval.
You can also attach receipts to each line item, choose department if needed and upload files. The submitted expense will be sent to the manager as an email notification. As soon as the expense is approved, you will also be notified about it.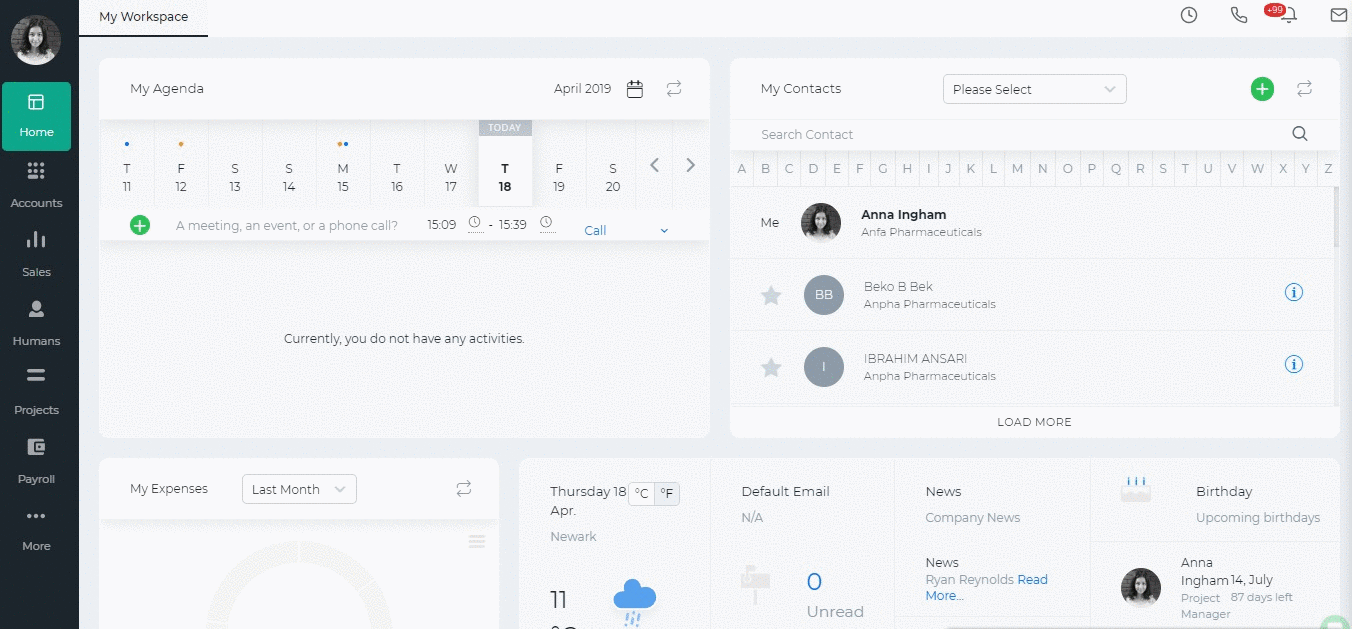 Created by Aziza Israilova, 
April 2019
See also