Wiki
Searchable • Contextual • Onboarding
Bank Accounts
The bank accounts are registered in your kpi.com account in order to have correct financial reports and in order to track payments and receipts and other transaction occurring in your accounts.
To add a bank account go to Accounts>>Accounting>>Bank accounts and click plus button.
Enter the bank name and the bank, bank code and bank number.
Enter code details like the IBAN Code, SWIFT Code, Agent ID etc.
Enter financial information like the balance amount as of date, currency etc.
Enter bank address.
Click save button.
The bank will be available in the bank accounts list. A click on the balance column will forward you to the bank statement.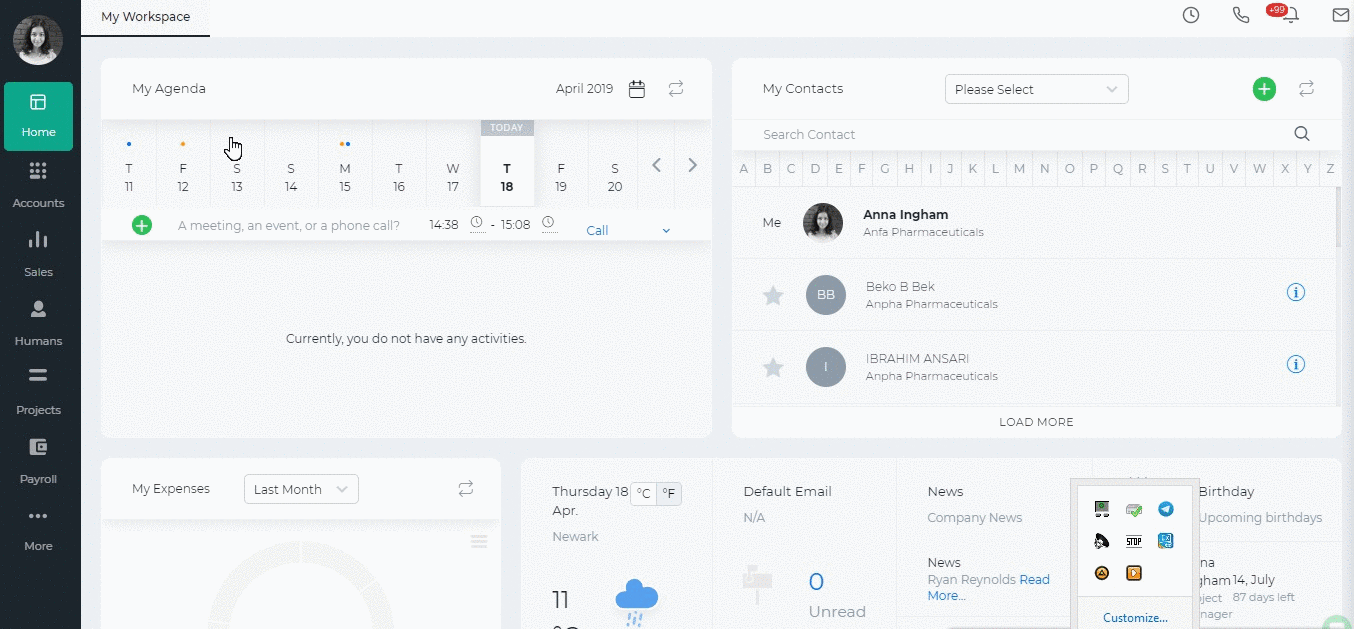 Created by Aziza Israilova, 
April 2019
See also