Wiki
Searchable • Contextual • Onboarding
Add New Assembly Item
To add an Assembly item, go to Accounts>>Product/services listing page and click plus icon and choose Product.
The form will appear with the following fields:
Product Type – Select Assembly Item type and following fields will be available:
Product Name – Write name of the Assembly Item.
Product Number – Product number will be set automatically. You can set your own numbering in Settings, Numbering Settings and Product Numbering.
Category – Choose a category of the Assembly Item. You can add new Category here in dropdown clicking Add New or in Settings, Product Categories and Add Category.
Tax Rate – Tax rate to the per unit of Assembly Item.
Cost Price – Cost price of the Assembly Item to the company.
Selling Price – Selling price of the Assembly Item to customers.
COGS Account – Cost of Goods Sold account. By default Materials Purchased will be set, you can choose other COGS account in dropdown menu.
Income Account – Sales account will be set by default, you can choose another income account from dropdown menu.
Is purchased from supplier – tick the check box if the Assembly item is purchased from supplier and you can select assembly in order to include it on the Purchase Order/Purchase Invoice form.
Bill of Materials – in this box select inventory items to include it on the materials list, the fields such as: Description, type, cost will be automatically filled after selecting an item. Then specify, how many of the item is needed in the "Qty" box. Total box will calculate total cost of the item. If you wish to add more items to build assembly item, cl

ick the plus icon

 and select another item to add in the materials list.

Quantity on Hand – Number of the Assembly Item that company has currently in Stock.
Reorder Point – Enter the level of inventory when an order should be made with suppliers to bring the inventory up.
Asset Account – Choose an asset account from dropdown menu to register your Assembly Item to your Stock.
Total Value – Total cost of the product/services, it will be calculated automatically based on the cost price and Quantity on Hand of the Assembly Item.
As of – Select the date that Assembly item came to your Stock, if you have Assembly Item in your Stock.
If you are going to input more data about the Assembly Item you can click More options: SKU number, UPC number, Unit measurement, Vendor, Manufacturer, Part number.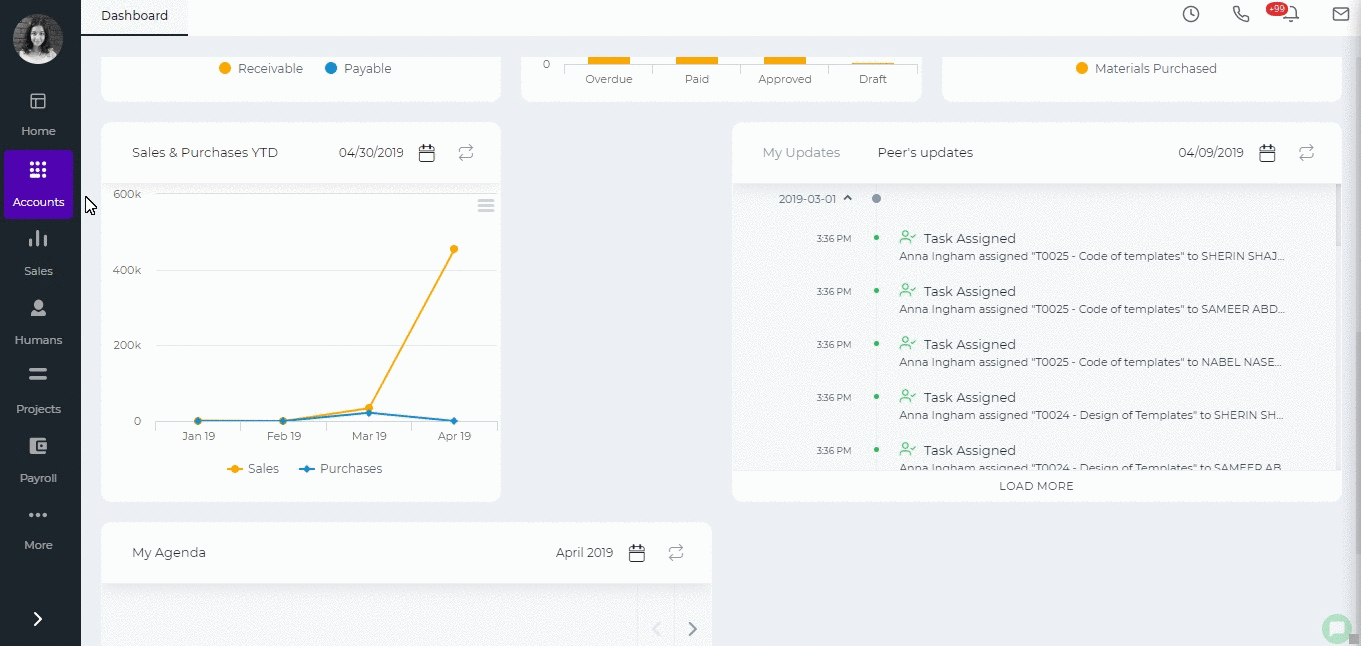 Created by Aziza Israilova, 
April 2019
See also