Wiki
Searchable • Contextual • Onboarding
Progress Invoicing
You can charge your customers partially either by percentage or by line items enabling 'progress invoicing' in Sales Quotes. When adding a new Sales Quote, check the relevant box as highlighted: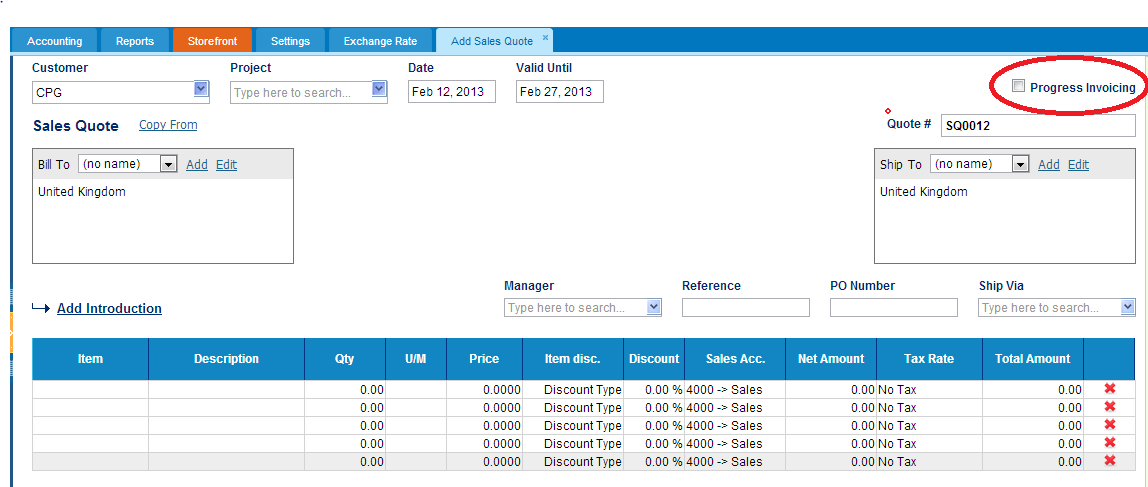 Then you go on to create a typical quote by indicating the Customer, Project (only if applicable) and listing theProducts/Services. Having introduced the items, you can submit your quote for approval.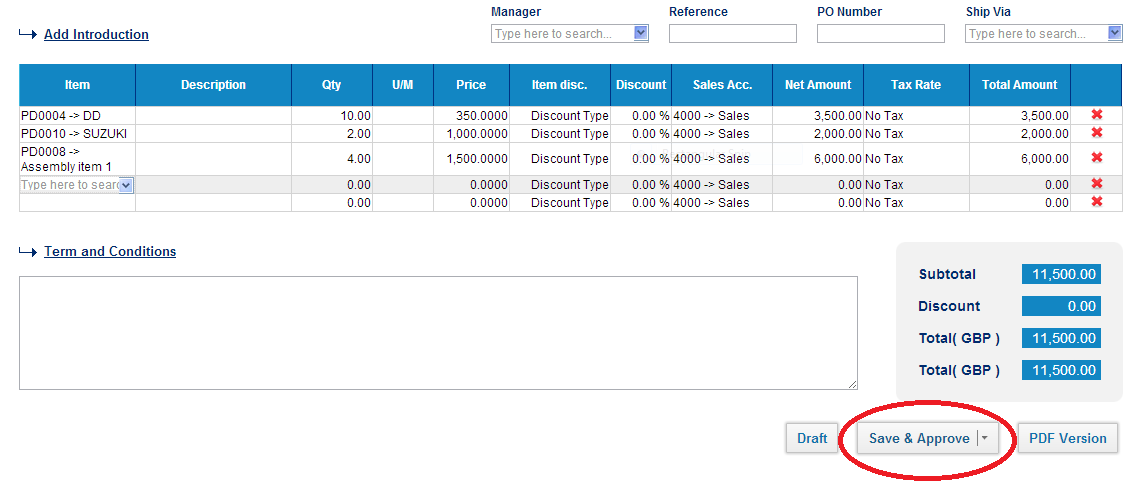 As soon as the client agrees upon the estimates, quote status adjusts accordingly. You should go to the summary of the Sales Quote and hit "convert to invoice" button. The system gives you two choices: create an invoice by Percentage or by Item. Note that, you will need to stick with one of these options for this particular quote.
Let's say you want to invoice by line item in a following way: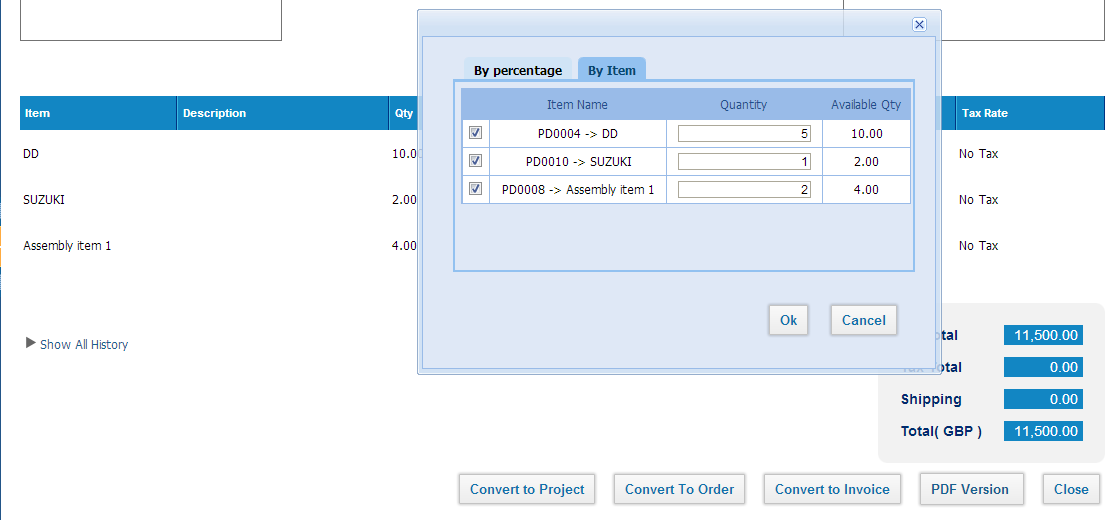 Once the 'to be invoiced' quantities are shown, click 'OK' to proceed. The system creates an invoice for the chosen items and you will need to fill out the missing details before you approve.
To track how many and what invoices created against a progress invoicing enabled Sales Quote, go to the summary page of the Sales Quote, and from the right-hand bar, locate the list of invoices issued. And from subtotals table, check Remaining Balance. Next time when you create a progress invoice against this very Sales Quote, the window will show the available quantities for each product.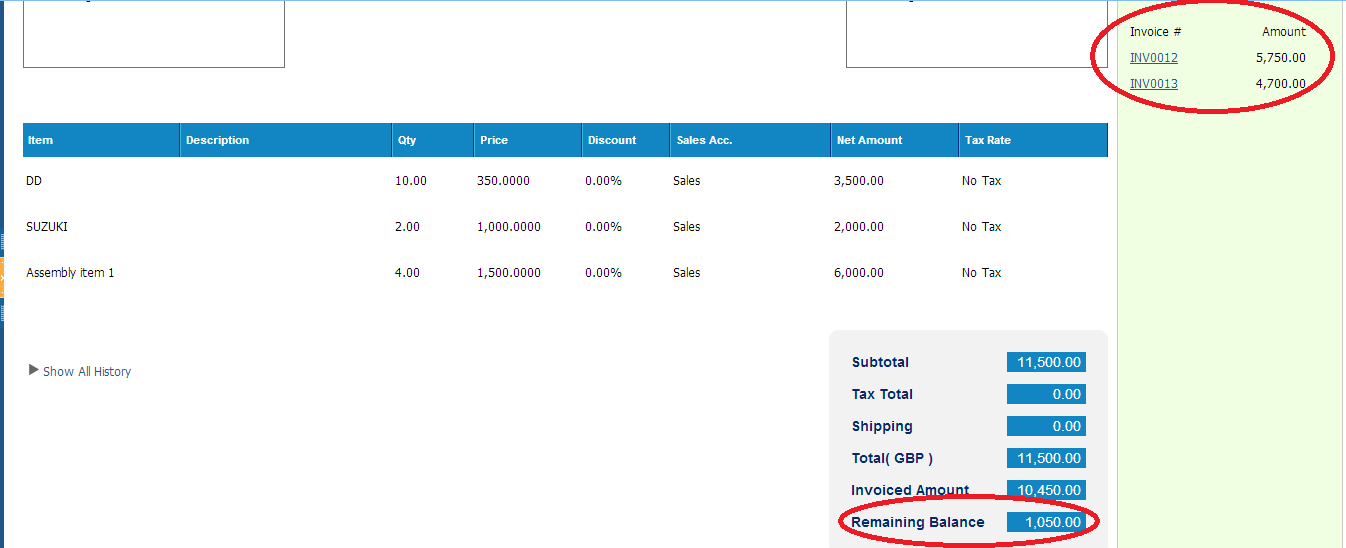 See also