Wiki
Searchable • Contextual • Onboarding
Progress Invoicing
Progress invoicing enables you to bill customers partially based on the quotes they have approved. You can bill them either by percentage of the total amount or by the number of items.
Start your progress invoicing from Accounts>>Accounting>>Sales Quote. Add new quote and check the box called "Progress Invoicing". Then fill in the quote details like the customer name, dates, the name of the products/services, their quantity and prices and save and approve. After you have approved the quote as a manager, click the "Client Approve" button. The status of the quote changes to "Approved By Client" which allows you to take further actions with the quote.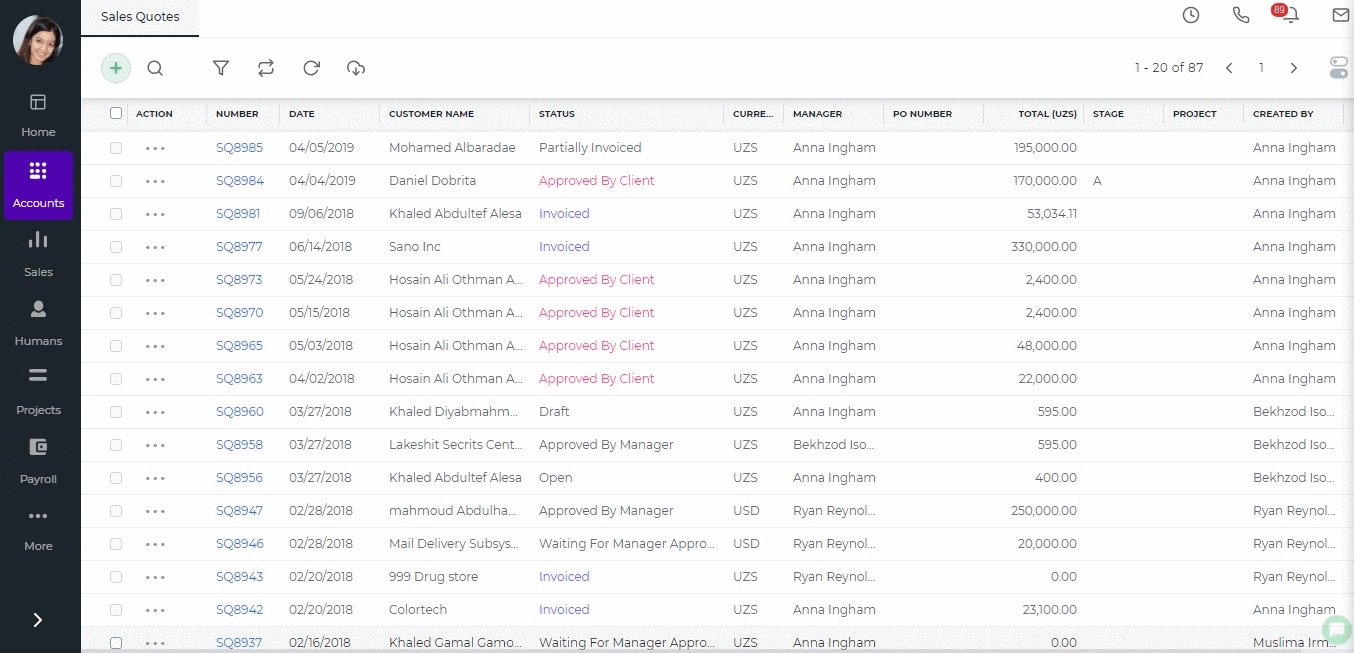 Click on the quote, click more options at the bottom of the quote and choose Convert to Invoice. A pop up will ask you to choose whether you want to convert the quote by percentage, by quantity or by amount. Choose the option you need and click "OK". You will be forwarded to Add Sales Invoice form with all the details of the quote. Review the invoice, add more details if needed and click Save and Approve. Once you save the invoice, the status of your quote will change to "Partially Invoiced".
Quotes with progress invoices enabled show all the related invoices for your reference inside the quote summary.
You will be able to convert the quote to invoices until you have fully converted the quote. When you fully convert the remaining balance becomes zero and status of the quote changes to "Invoiced".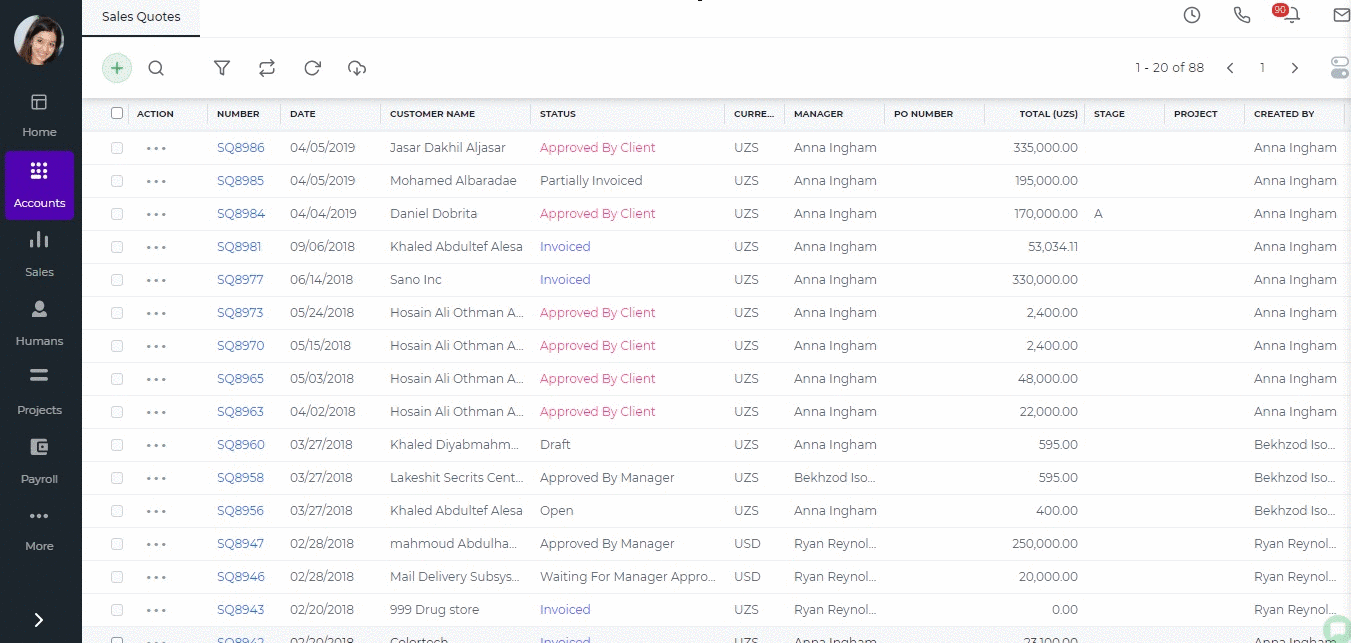 Created by Aziza Israilova
April, 2019
See also