Wiki
Searchable • Contextual • Onboarding
Company Expense Claims
There are two types of expense claims in kpi.com: Company Expense and Employee Expense. Limited users can add only employee expenses and submit it to manager. Accountant, Directors and Admins can add Company Expenses which has more information and functions.
To add a company expense go to Accounts>>Accounting>>Expense Claims and click the plus button and choose Company Expense.
Enter the expense report title.
Choose the date.
Choose the supplier name if it is related to one of your vendors.
Choose the approver. If you want to approve the expense yourself, choose your name.
Choose expense categories.
Enter units and costs.
Click Save & Approve or Save as Draft.
You can also attach receipts to each line item, choose department if needed and upload files.
The company expense can be billed directly to the customer if the "Bill to" column is enabled from Product Table Settings. When the expense is billed to the customer, the expense will show up in the customer invoices which you can apply to the total amount of the invoice.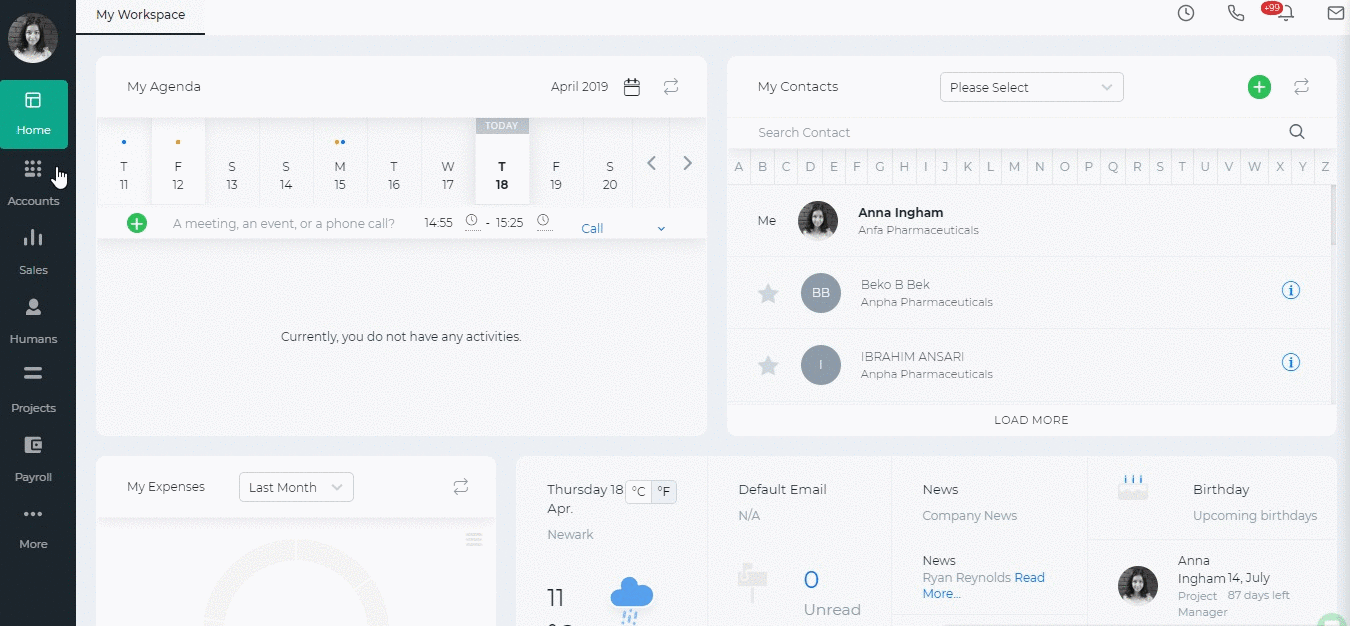 Created by Aziza Israilova, 
April 2019 
See also