Wiki
Searchable • Contextual • Onboarding
Recurring Bills
Recurring Bills are purchase invoices created automatically in the system on a periodic basis. To add a recurring bill go to Accounts>>Accounts>>Recurring bills and click the plus button.
Enter the supplier name
Choose the dates and set up the recurrence type. It can be daily, weekly, monthly or yearly based recurring invoice.
Choose the end date which is the date when the recurring invoices will not be created for this supplier.
Choose the start date of the recurring invoice.
Choose products or services you purchase on a periodical basis. Enter quantity, discounts and taxes (if applicable).
If you save and approve the invoice, the subsequent purchase invoice status will be approved when created. If you save as draft the subsequent invoices will be saves just as draft.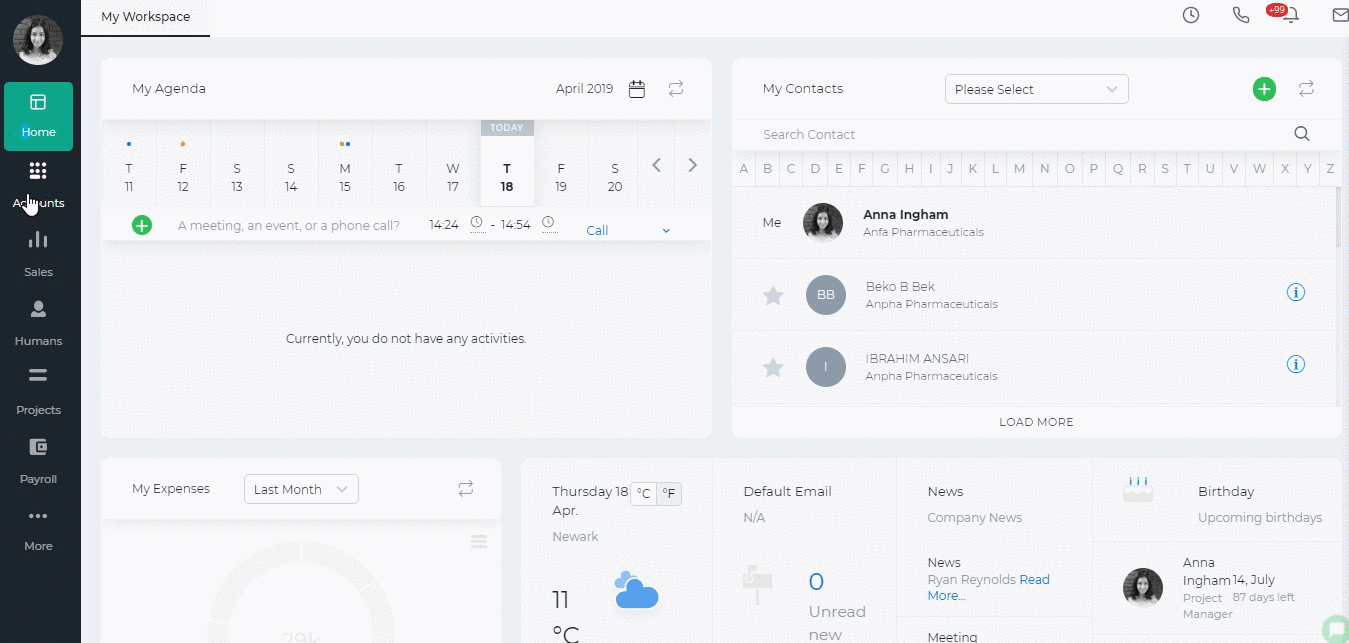 Created by Aziza Israilova, 
April 2019
See also