Wiki
Searchable • Contextual • Onboarding
Request for purchase
Request for Purchase is a request where you ask your purchasing department to provide a particular quantity of a material or a service for a particular date.
You can add Request for Purchase in kpi.com using Accounts >> Request for Purchase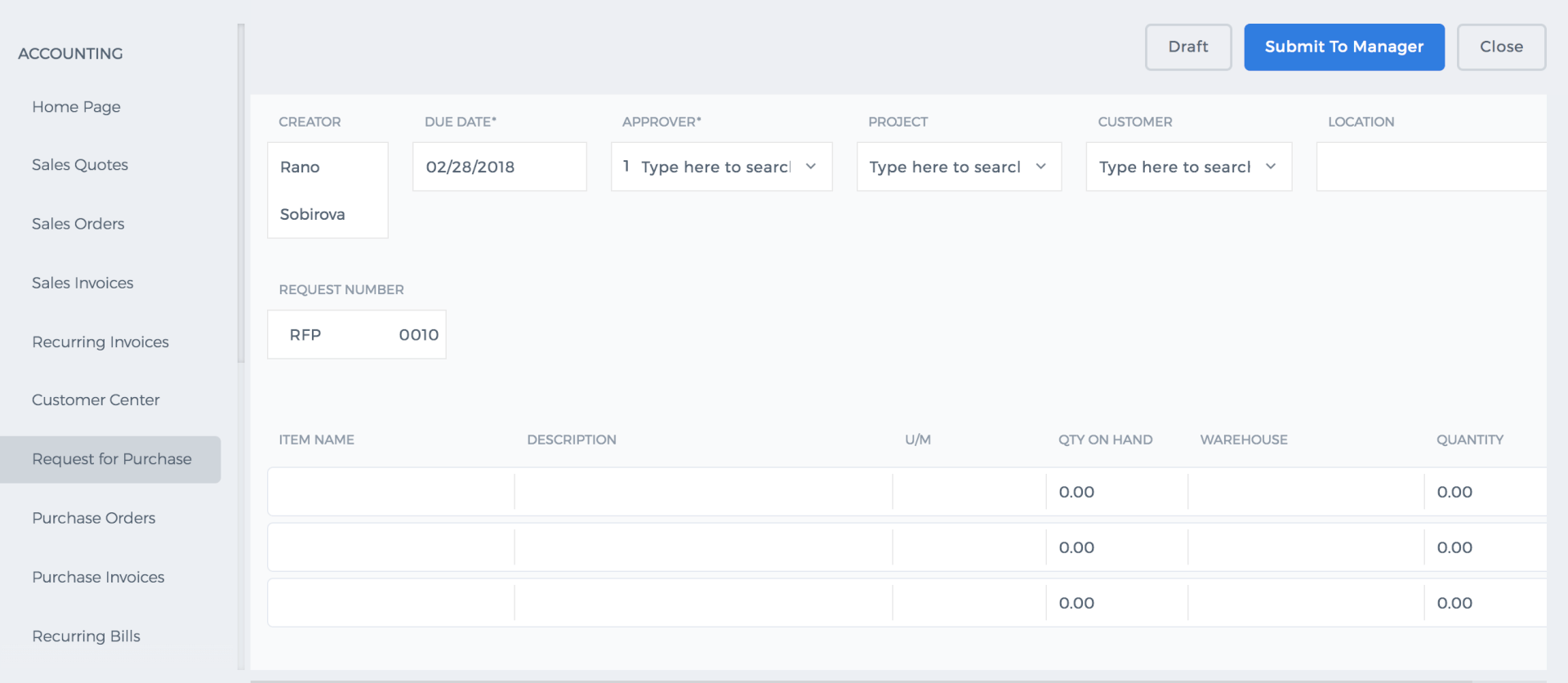 Creator – the person who creates request for purchase
Due Date –  required field to fill, date until that particular request is active
Manager – a responsible person, also required field to fill
Project – to which project this request is related
When you fill all the fields, click Submit to Manager – it will automatically send the request to responsible Manager and if manager approves it will show the status Approved. If you are the manager, system shows Save and Approve automatically :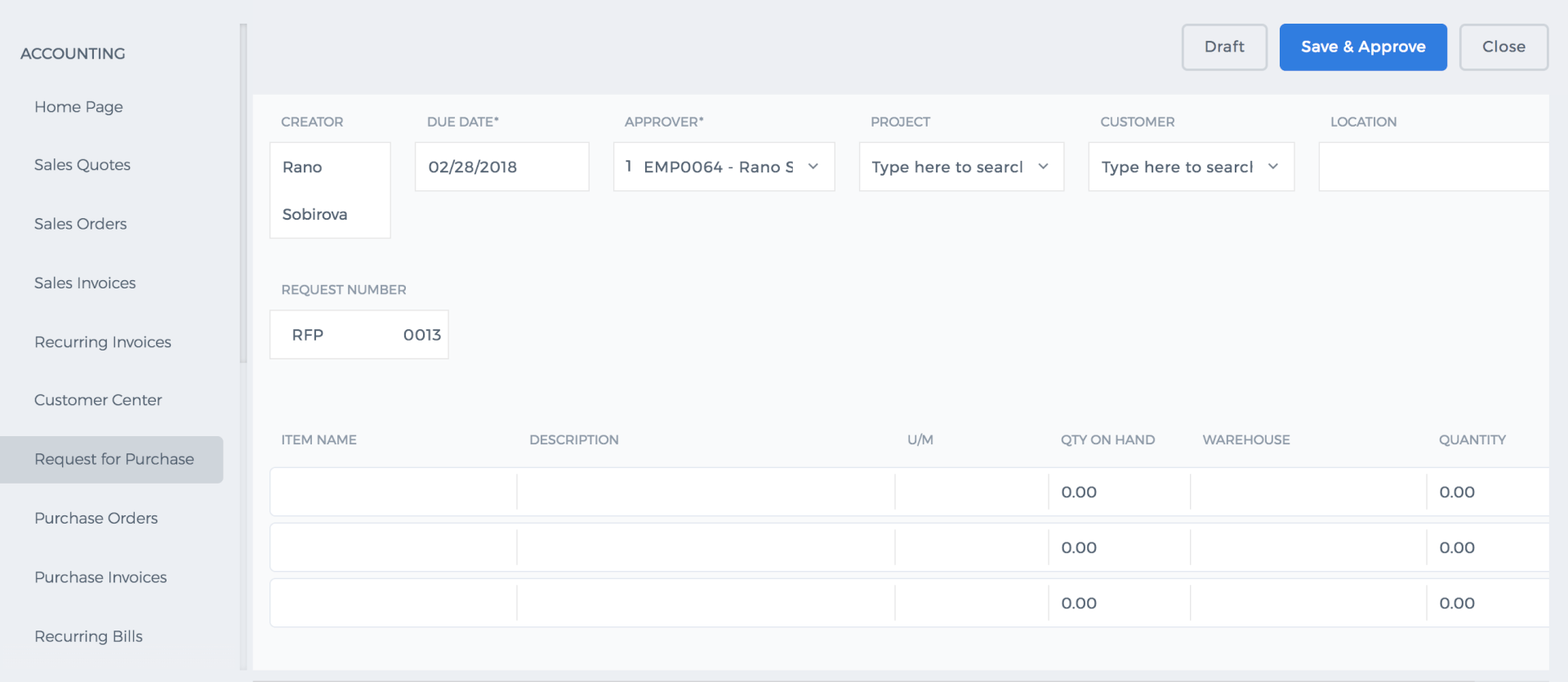 When the request is already approved by the manager, you can convert your request to PDF version or convert to Purchase Order, RFQ, Stock Adjustment:


If you click Convert to the Purchase Order, it will show you new Purchase Order table with an already selected project and date, you can fill other information by yourself and then convert it to Purchase Invoice.