Wiki
Searchable • Contextual • Onboarding
Products/Services Import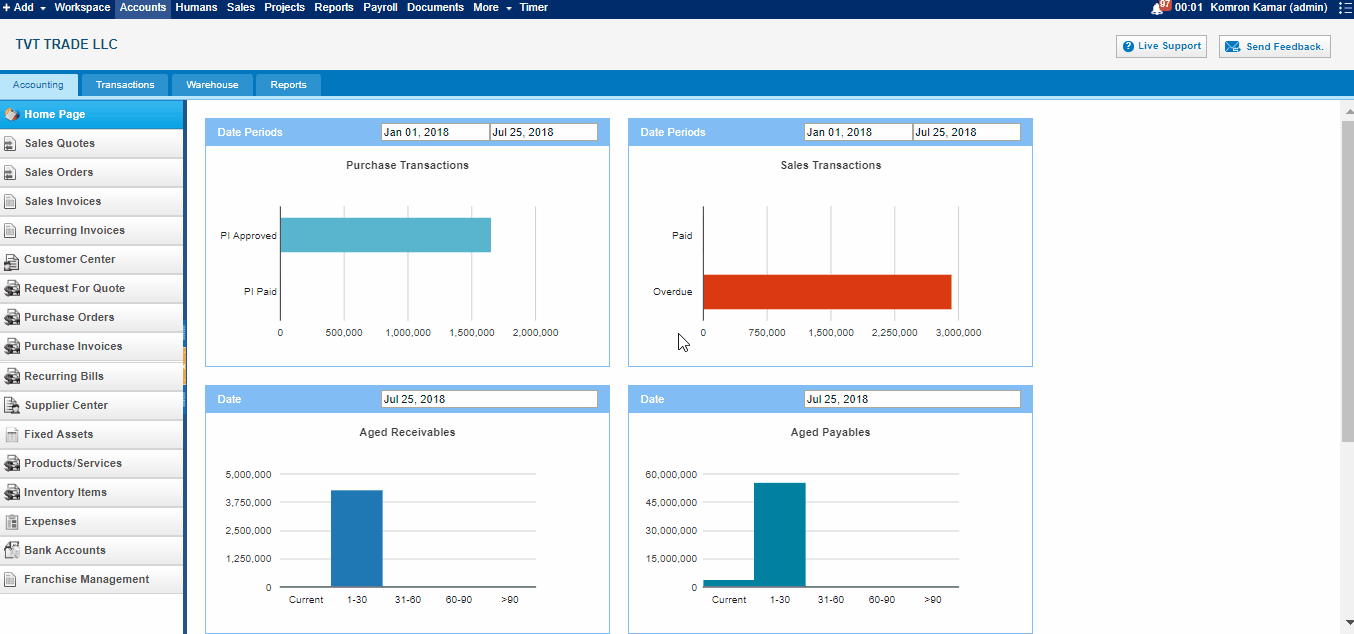 1. To upload Product/Services,  go to Product/Services listing page and click Import on the bottom of right- side of the page. There are  CSV file.
2. When click CSV there are pop up information about import csv file. Firstly you should download sample file of csv.
3. When open excel file you may see columns called "name, description, product type" and etc. you may insert related informations into these columns respectively, and save it as a CSV form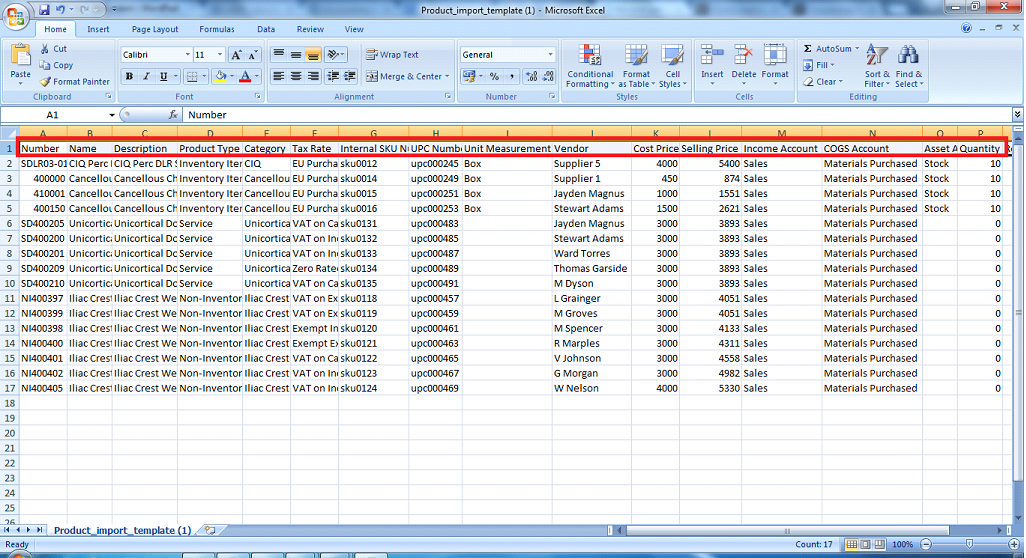 4. Finally,  after inserting excel informations select this file from your computer and upload it.
5. After upload you should refresh the page.
See also