Wiki
Searchable • Contextual • Onboarding
Bank reconcilation
Bank statement reconciliation is a process of verifying the amounts in bank statement with the company' Cash account or vice versa. The benefit of this report is it will allow you to compare reports of bank with the reports of your company cash account in order to uncover any possible discrepancies. Sometimes there may be differences between your company cash account and Bank statement because you may write hundreds of checks each month and make several deposits. Some items appear in your Cash account in different months with the bank statement. In kpi.com you can import your bank statements into the system and reconcile them with the company Cash account and even if your company Cash account does not have some transactions you can record a new transaction and reconcile it. For reconciling bank statement with your company Bank account in kpi.com, follow these instructions.
Go to Accounts>>Bank Account>>Click the actions and choose Import Transactions. Before uploading the statement save the file in .CSV  or .OFX format. Finally upload the file into the system.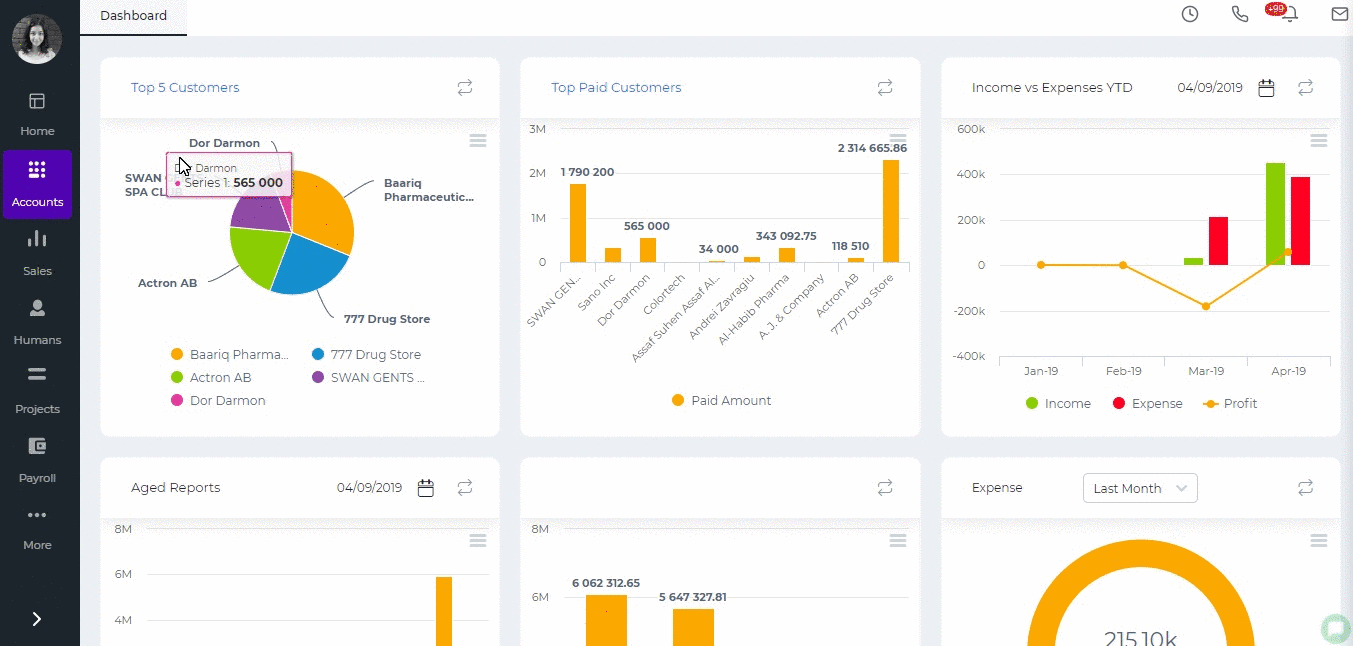 Once you have uploaded the file, following pop-up window will appear with the transactions list where you can match transactions with the bank transactions, which already have been created in kpi.com account or Create New Transaction.
Further, when you click Find and Match you can select transactions to reconcile by ticking transaction line and clicking Reconcile. Moreover, in this pop-up window users will be able to filter transactions by Amount more/less and set period.
If some transactions are not recorded in the system, you can create a new transaction in order to reconcile with the bank statement. For creating new transactions click on Create New transaction, then fill the required fields and save it.
After you have reconciled all the transactions with the bank statement your company Bank account balance at kpi.com will be the same with the bank account balance in your Bank.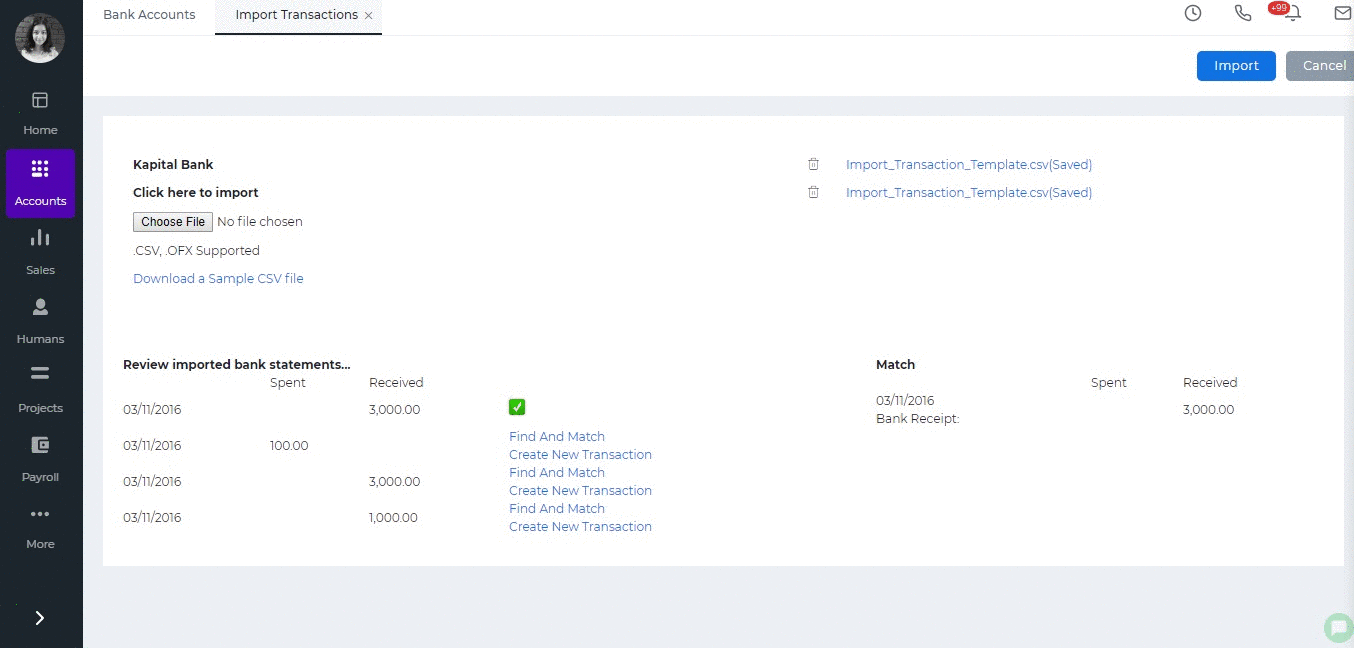 Created by Aziza Israilova, 
April 2019
See also