Wiki
Searchable • Contextual • Onboarding
Landing Cost
To add landed cost to the products in kpi.com, you should take a few steps such as:
 Creating Purchase order
 Adding expense claim
 Connecting purchase order to an expense claim.
 Sending it your Supplier/customer
Firstly, to create a Purchase order, go to Accounting >> Purchase order and click on the Add button. The following form will appear: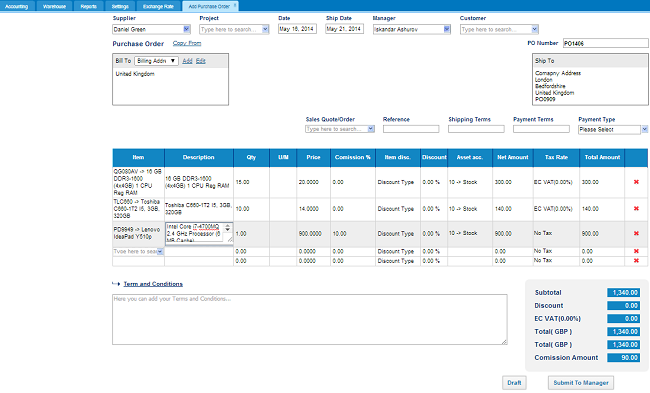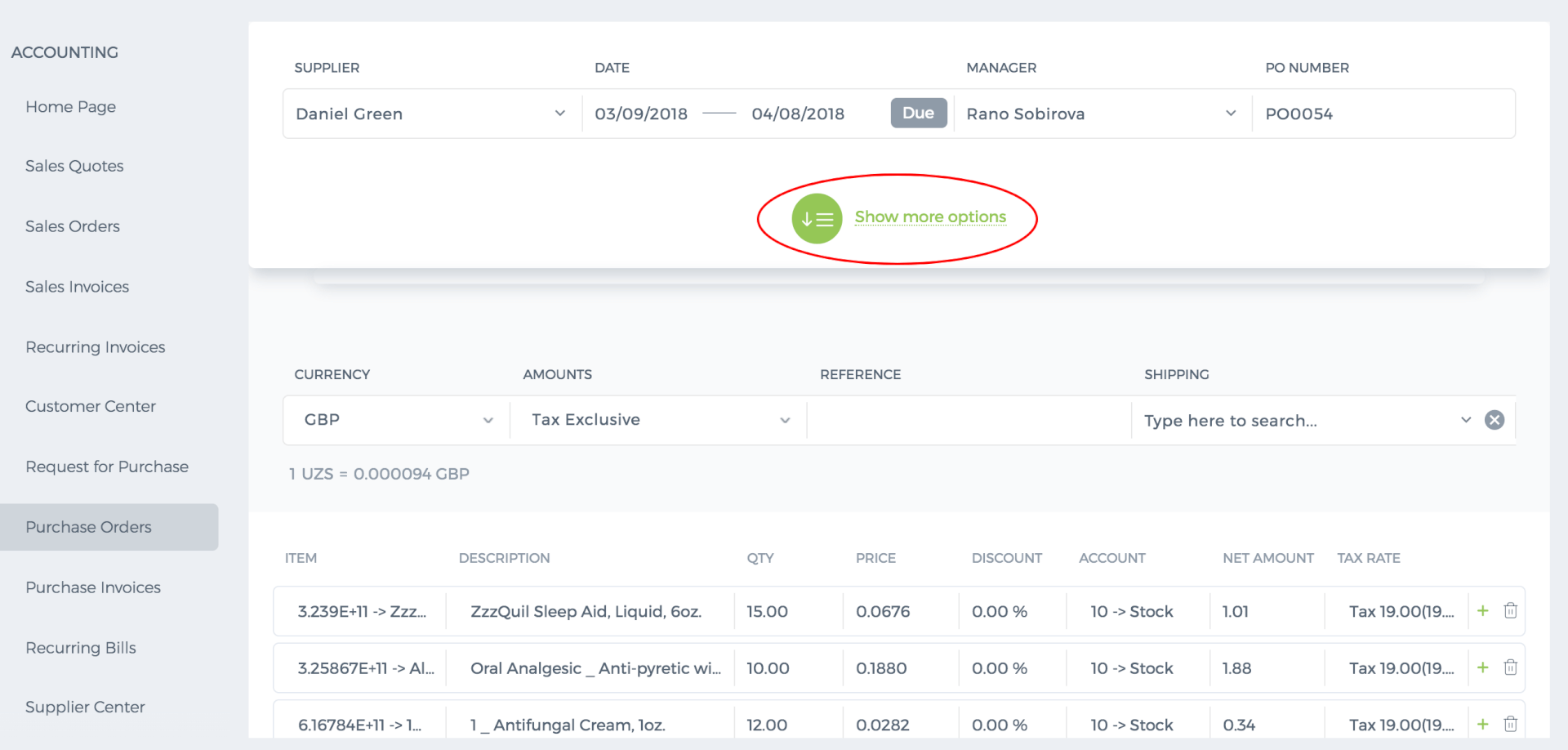 Fill out the purchase order's fields and Save & Approve or if you have two step approvals, submit the purchase order to manager
Then in the Purchase order listing page, mark purchase order as open in the action menu.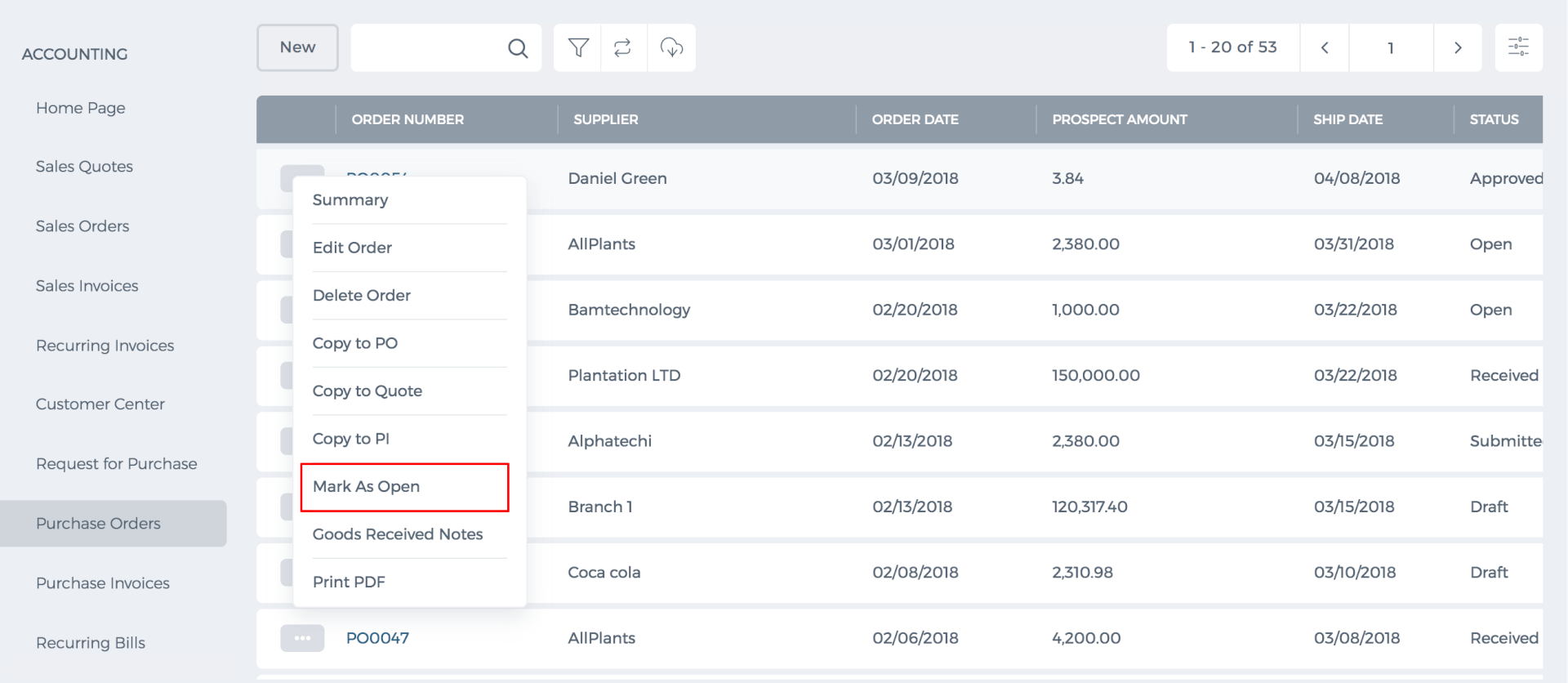 In the next step, create expense claim and connect it to the purchase order:
In order to create expense claim on the expense claim listing page, click on the Add button. If you proceed with the link following window will appear: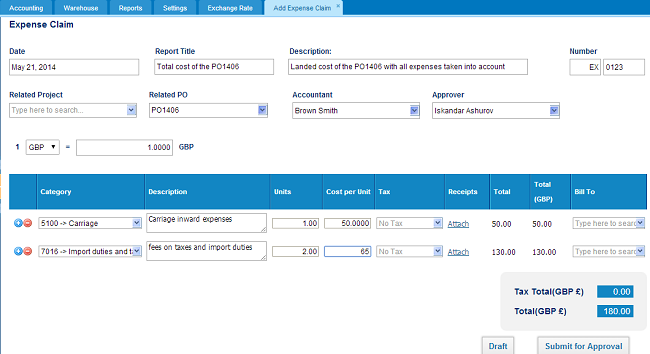 Specify the date, report title, description, and Related project. In the related PO, type the Purchase order number (Note: if you misspell the PO number, expense claim will not be interconnected with the Purchase Order).  In the next fields such as Accountant and approver, you can indicate accountant of the company and approver who will approve the expense claim. After filling out the required your fields you can submit for approval.
When the expense claim is approved by your manager, the purchase order that has been connected to the expense claim will have the following form: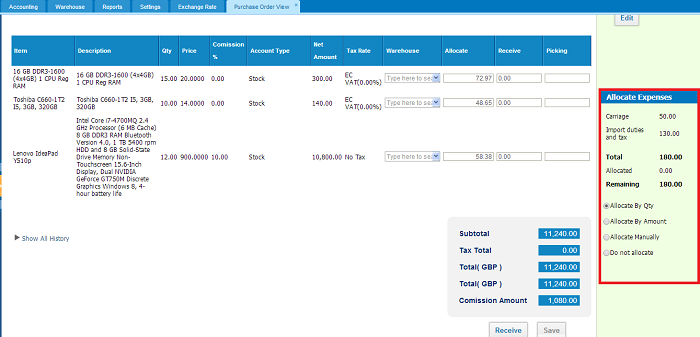 On the right-hand side of the window, you can see Allocate Expenses box where you can allocate the expense of the products by their quantity, amount or allocate manually as you desire and not allocate at all.
Allocate by Quantity– if you choose this option, the system will give preferences to the product which has more quantity and allocate more expense cost to that product.
Allocate by Amount –if you choose this option, the system will give preferences to the product with the bigger amount and allocate more expense cost to that product
Allocate manually – with this option you can manually allocate expense costs to products
See also