Wiki
Searchable • Contextual • Onboarding
Web Forms
Web Forms allow you to create a contact form and place it on your website (e.g. "Request a sales quote" form). Once the website visitor fills in the form, a Case or a Lead is created in kpi.com CRM.
Add New Web Form
To add a new Web Form, go to Web Forms subsection, and click New Web Form button on the top-left side of the page, fill in the form and click Save button.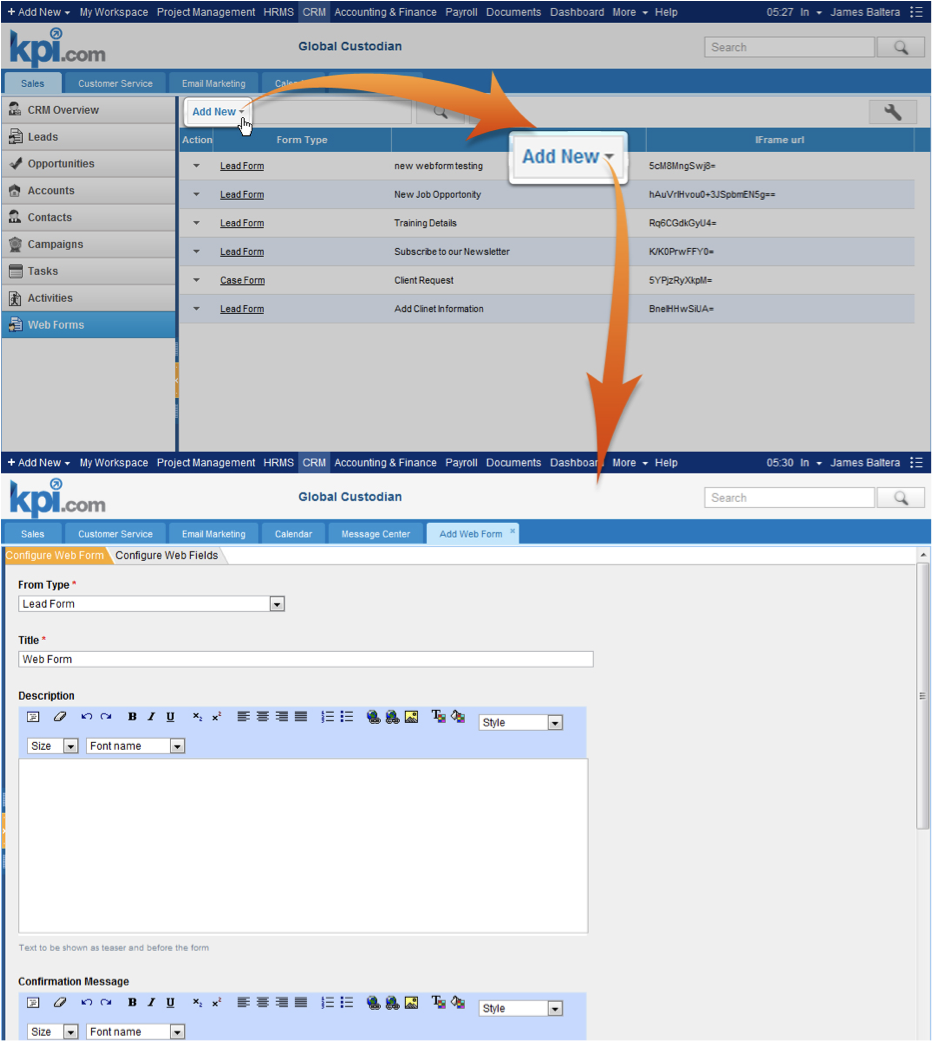 Actions List
Action dropdown is located next to each Web Form in the list. The dropdown gives several options as displayed on the screenshot: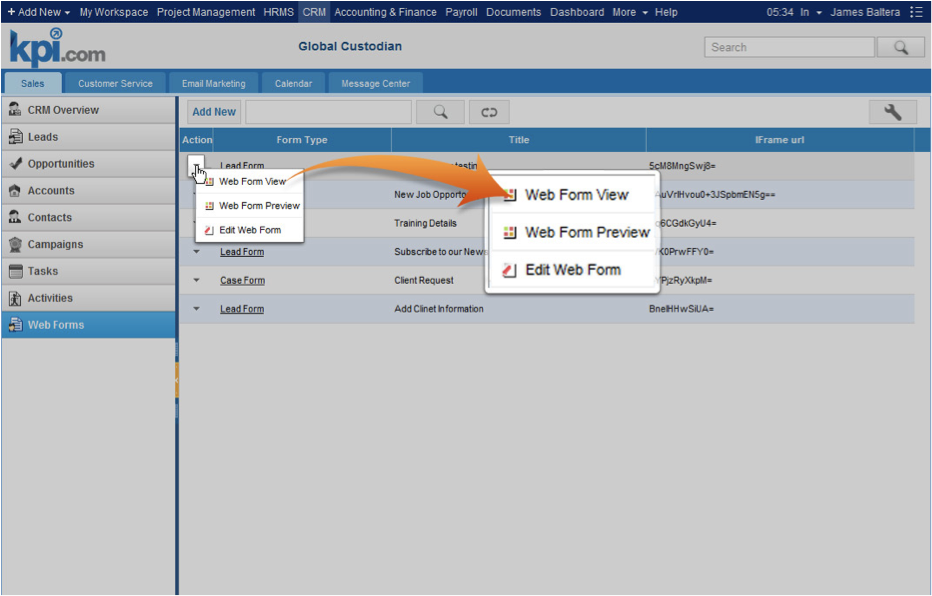 Web Form View
Click the Web Form View button  from the Action dropdown to view the full web form information in a new window. Alternatively, you can click the web form name to view the web form details.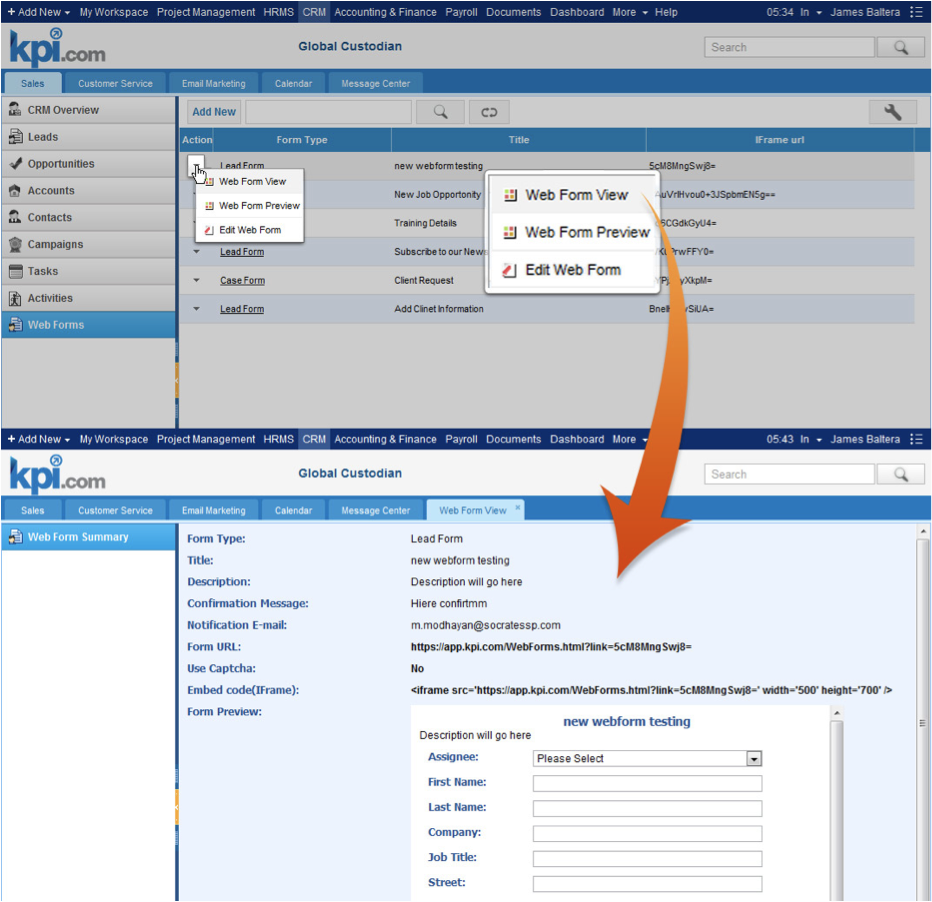 Web Form Preview
Click the Web form Preview option to preview the web form as it is displayed on a web page.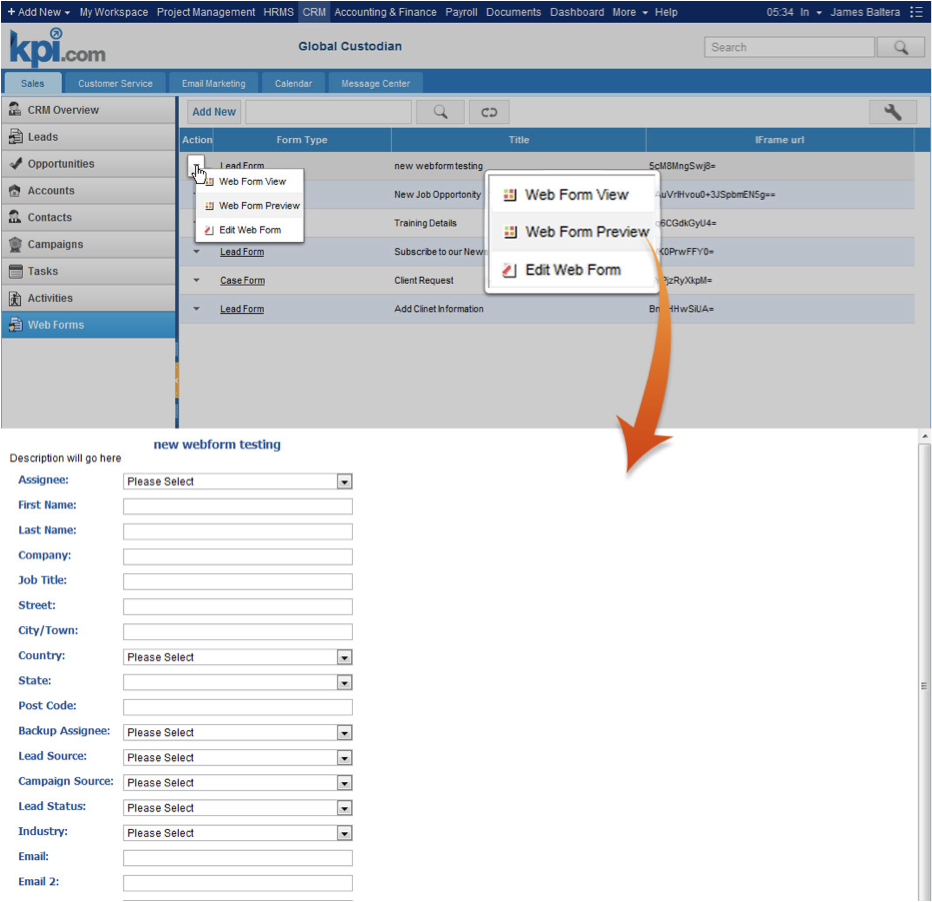 Edit Web Form
Select the Edit Web Form option from the Action dropdown make changes to the Web Form.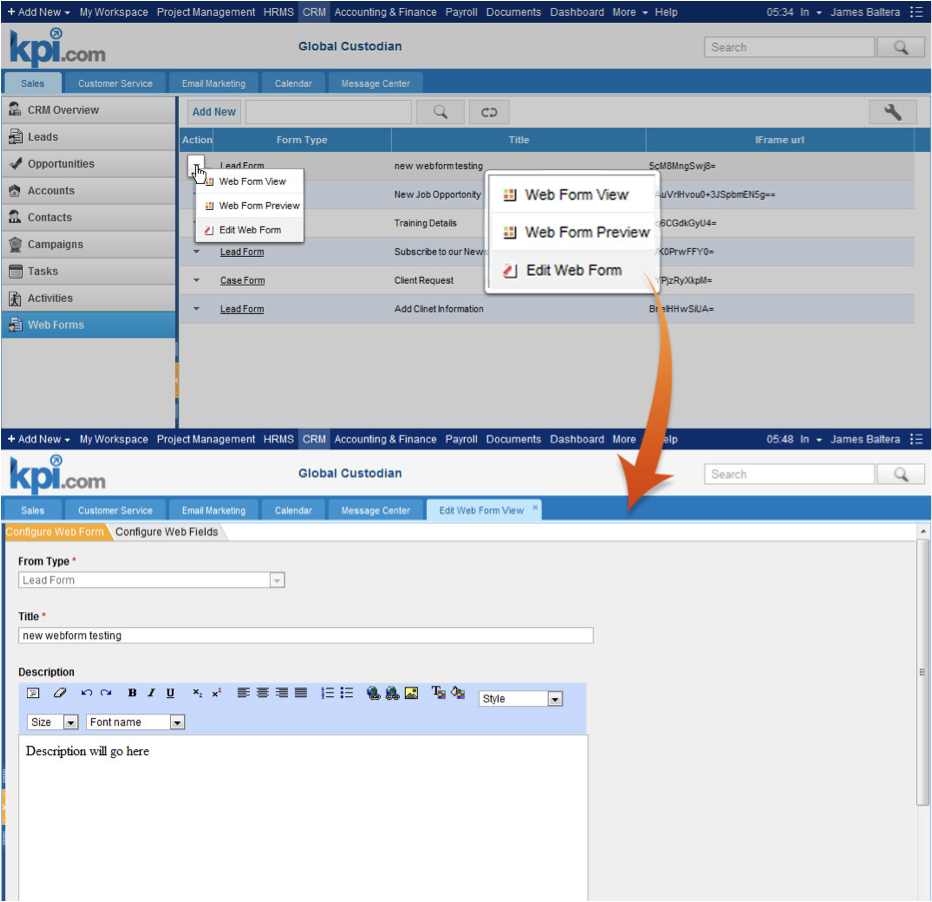 See also