Wiki
Searchable • Contextual • Onboarding
Contact synchronization
In kpi.com you can synchronize your contacts in the system with the contacts in Google. The procedure of setting synchronization is simple and requires just a few steps to complete.
To configure synchronization go to CRM  >> Customer service/Sales >> Contacts and click on the synchronize button, located at the bottom right-hand side of the window and click on the configure.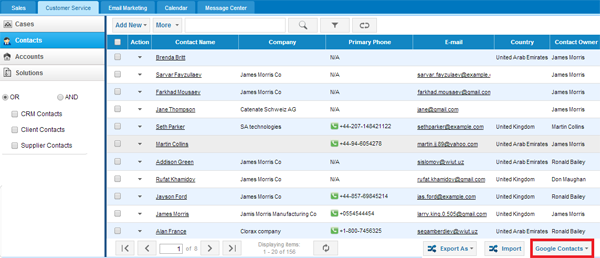 If you are using one of the Google accounts in your browser, a pop-up window shows your Google accounts. Choose the Google account with which you are going to synchronize and proceed. Alternatively, if you have not signed in any Google accounts you can sign in the following pop-up window.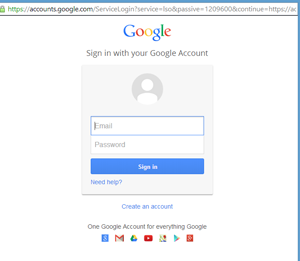 After signing in to your account, the following window will appear where you should confirm that you agree that system will be synchronized with your Google account.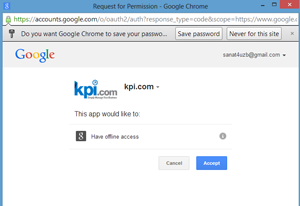 After accepting the term, pop-up window redirects you to the kpi.com system.  Before synchronizing system contacts with Google contacts, you should set your kpi.com account settings for synchronization. For that, click on the Google Contacts and choose the Settings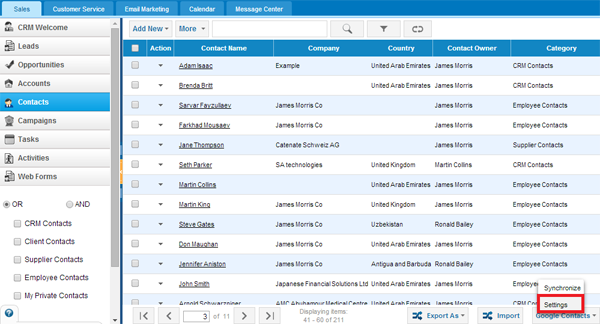 Following box will appear where you should match system contacts' group with Google contacts' group.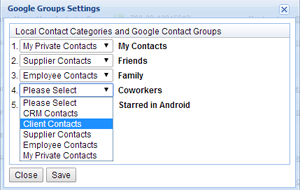 Save the settings and click on the synchronize button and system starts synchronizing with Google Contacts. It may take a few minutes depending on the number of contacts in the system.
See also