Wiki
Searchable • Contextual • Onboarding
Opportunities
Opportunities in kpi.com are the chances that your client might buy your product/service or get interested in your service. Leads are marked as opportunities to reflect the process of sending quotes, invoices or entering negotiations for a sale with the contact.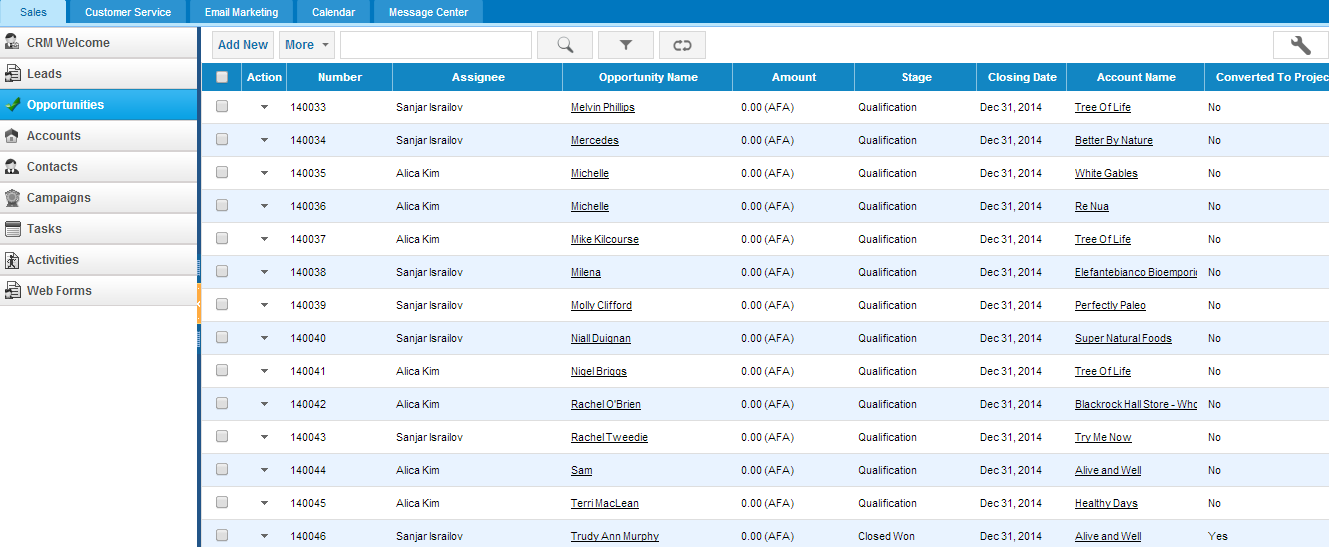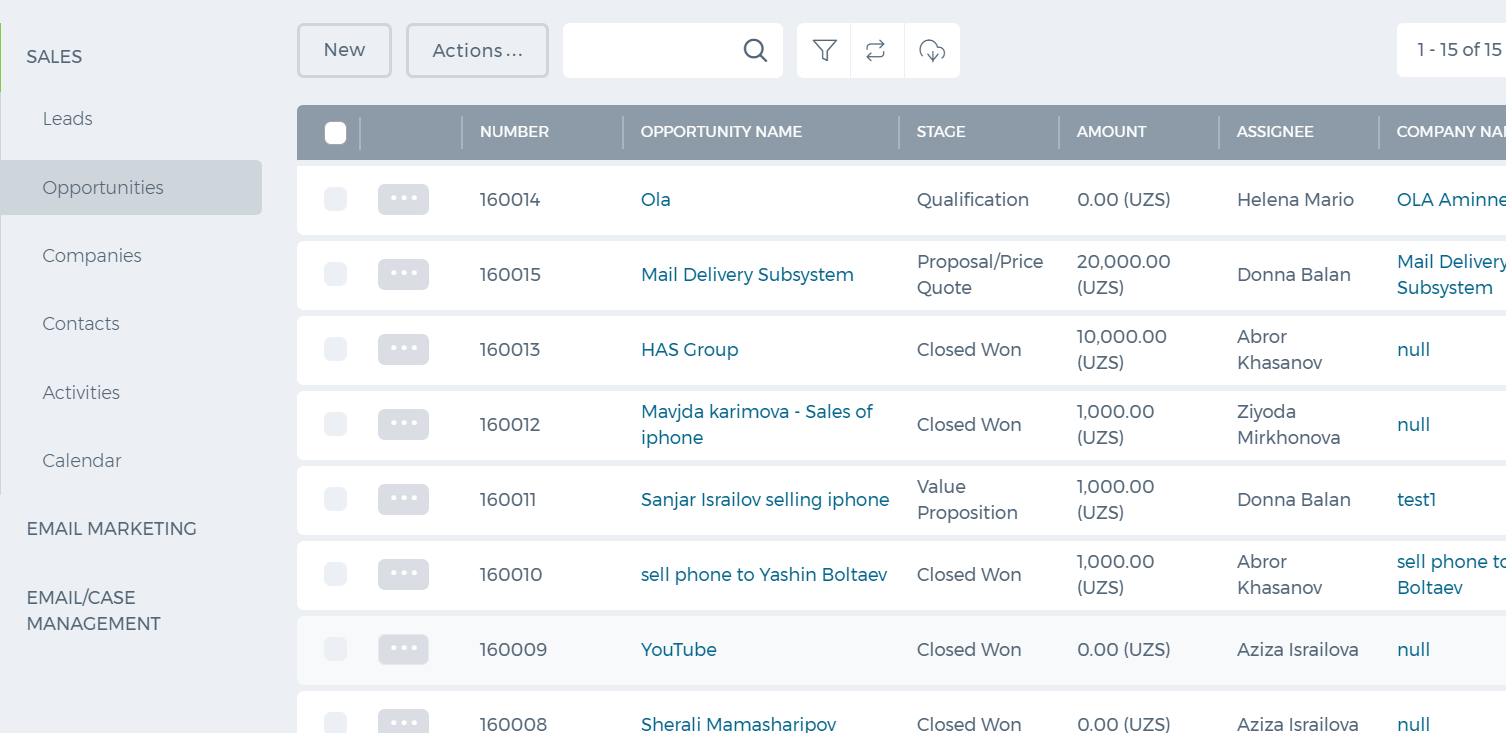 Create Opportunity
This option is located in the Opportunities section in the top menu. Click the Add New feature and provide the required information in the fields of form which appears. Do not forget to click Save.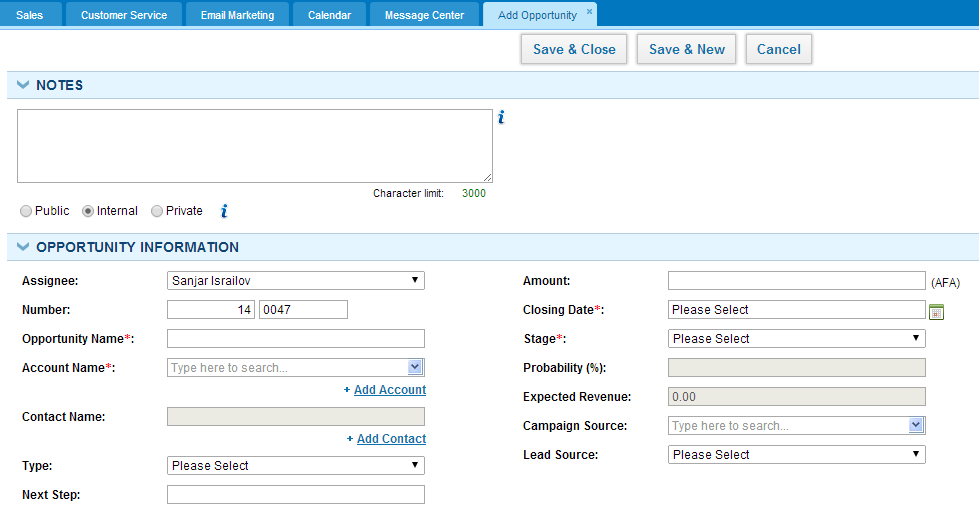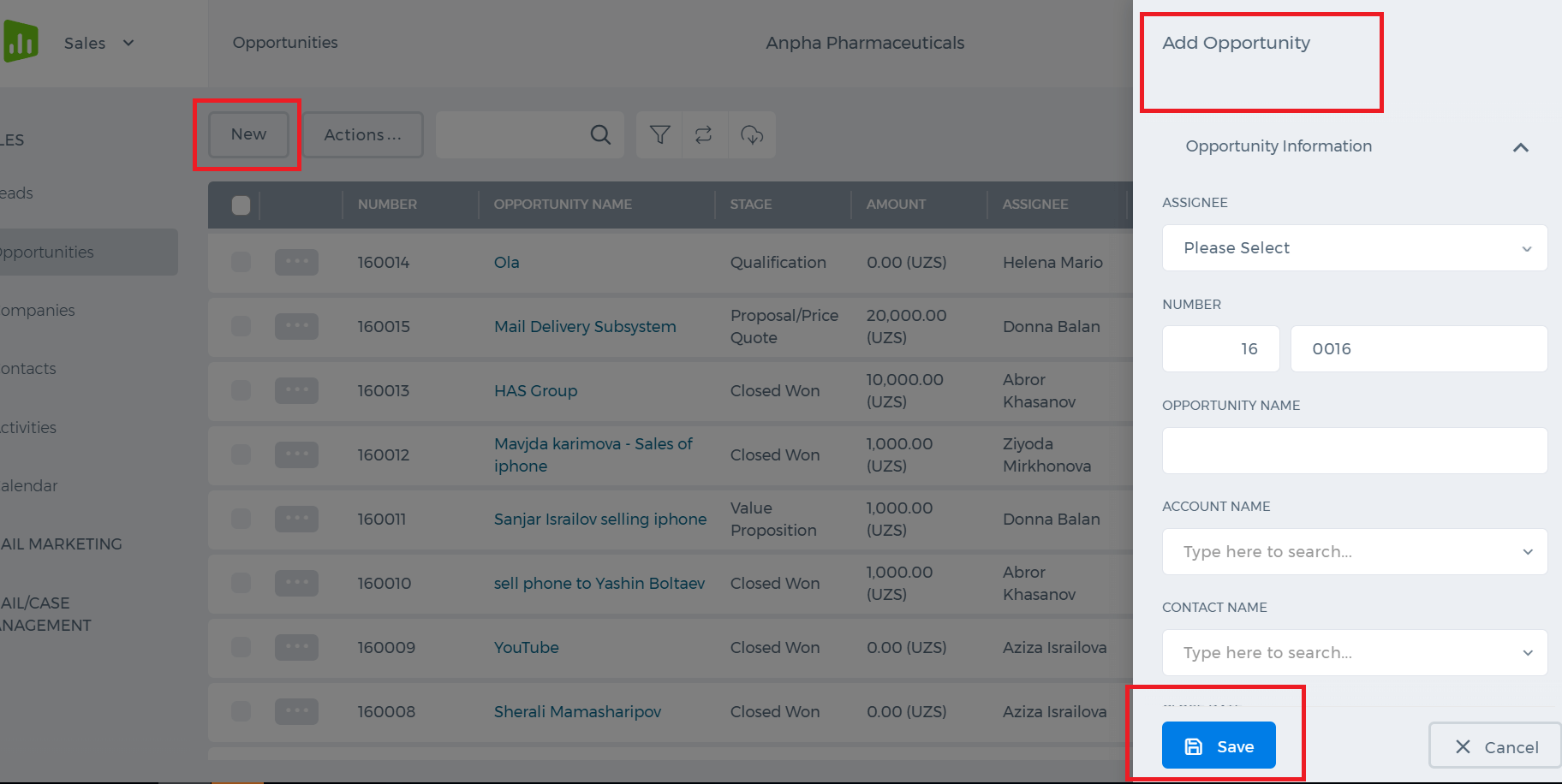 Delete Several Opportunities at Once
You need to select opportunities from the list and click the Delete option in the More list.
Basic Actions on Opportunities
The basic actions are found in the Actions drop-down, this gives you the following options: Opportunity view, edit opportunity and delete. Furthermore, you can customize the view of this section by clicking the button located on the right top side of the screen.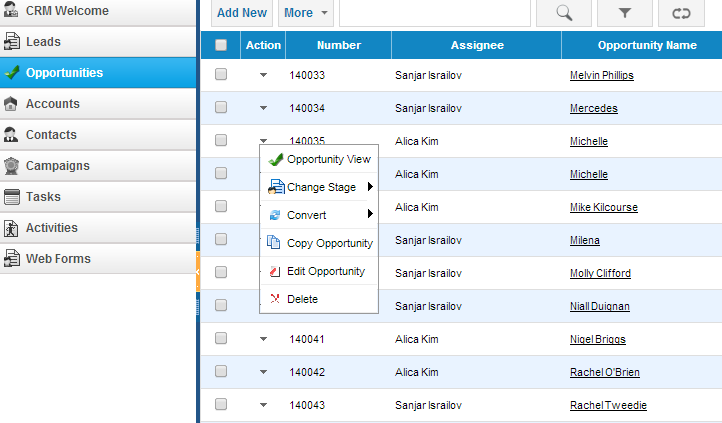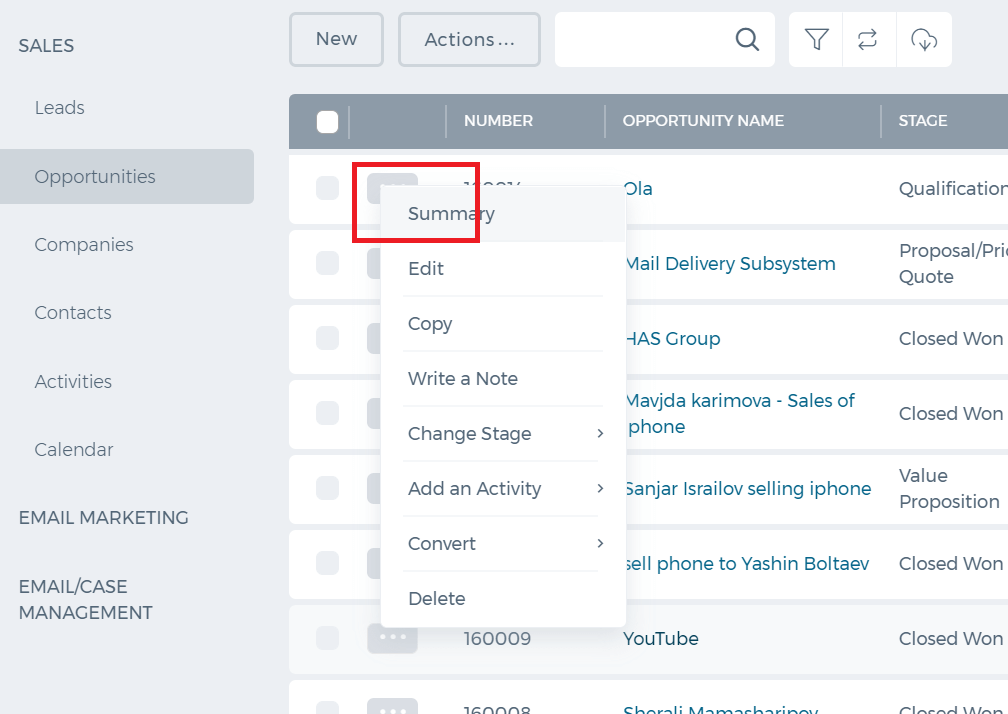 See also