Wiki
Searchable • Contextual • Onboarding
Campaigns
Campaigns are all the marketing and advertising activities that promote your business and generate potential customers. This list contains the campaigns that you have launched.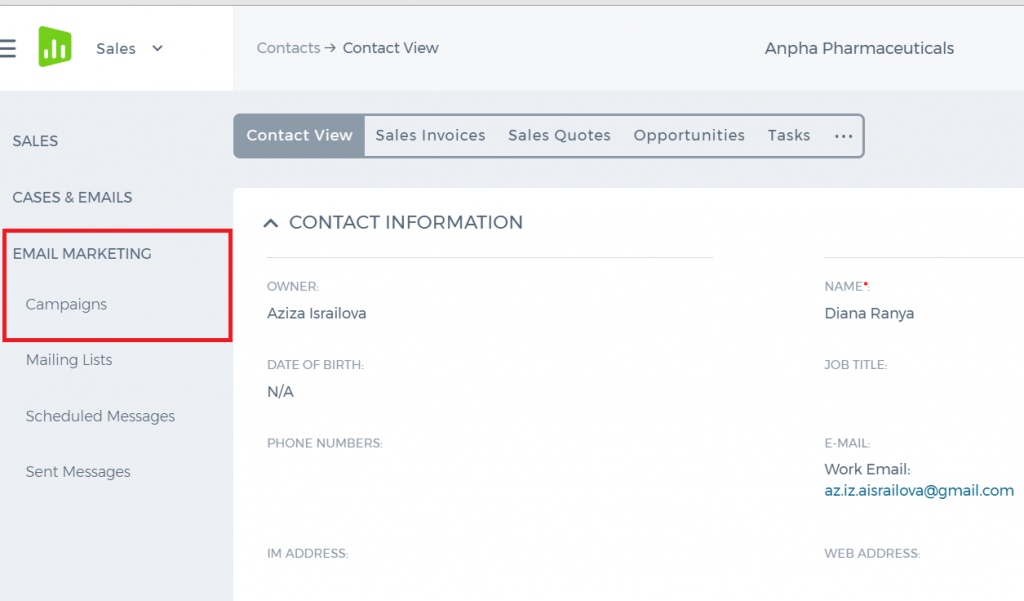 Add New Campaign
To add a new campaign to the list, you need to click Add New on the top menu and fill in the form which appears on your screen. Once you have finished the form, you may click Save & New, Save & Close or Cancel.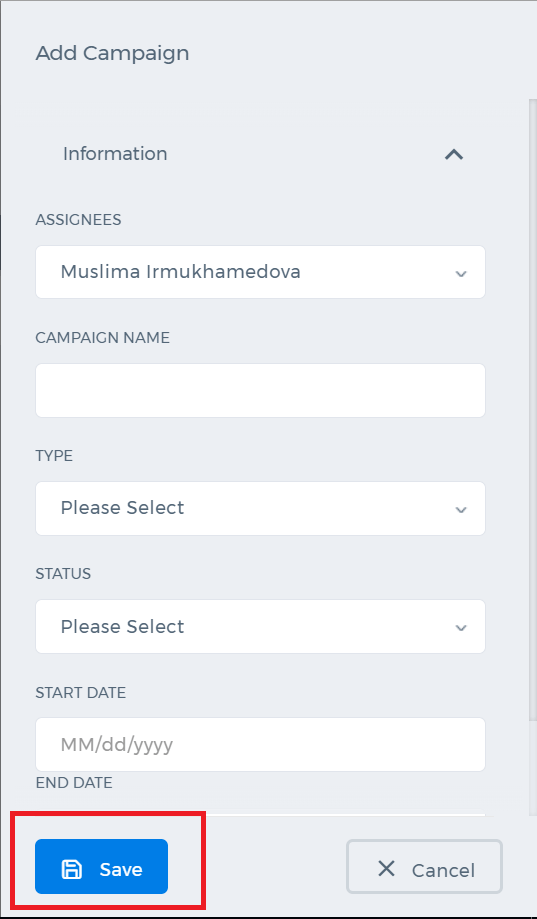 Edit Information of Campaign
To edit your campaign, click on the Actions drop-down and choose the Edit Campaign feature. The form for your campaign will appear. Make your changes and save the changed campaign form.
Delete Campaign
The Delete function is located in the Actions drop-down of each campaign.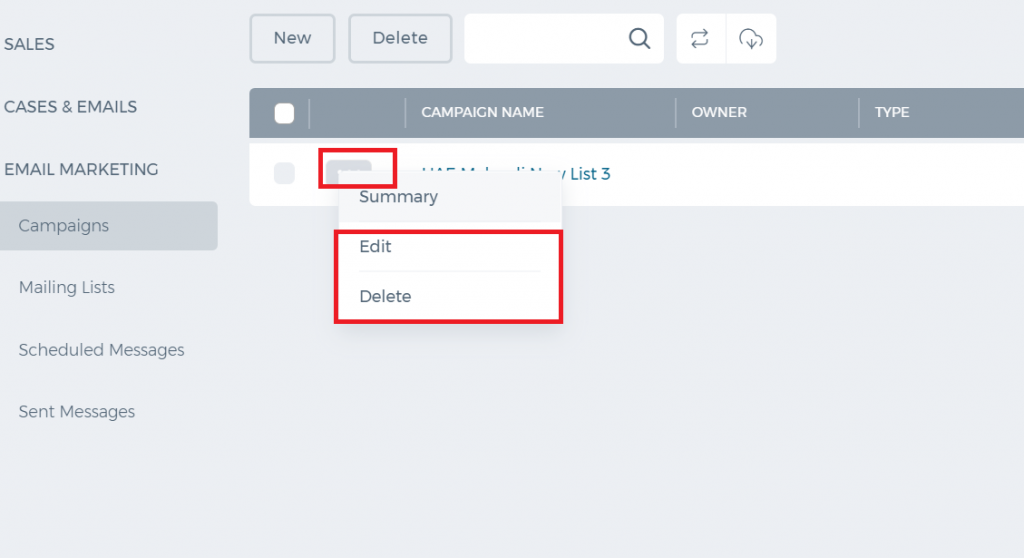 See also