Wiki
Searchable • Contextual • Onboarding
Client Access
To enable client access to the client's cases, perform the following steps:
1. Go to  the CRM module on the main menu.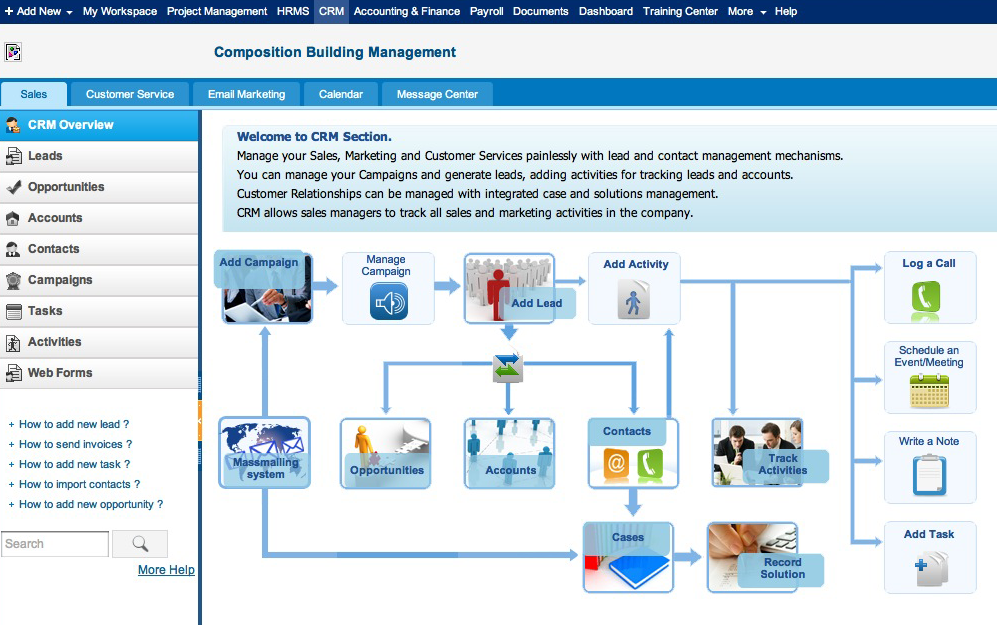 2. Click Contacts on the left sidebar.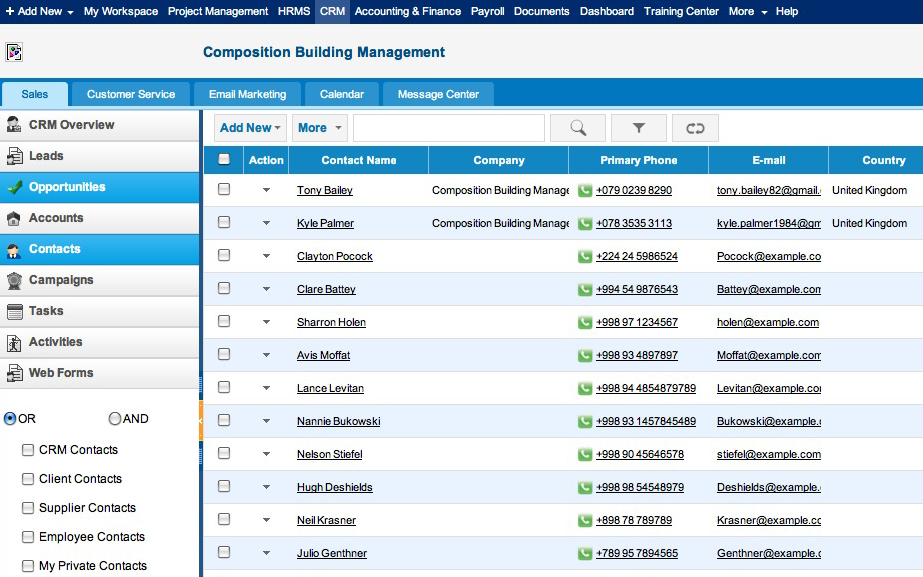 3. Check the Clients Contacts checkbox and select the client from the list.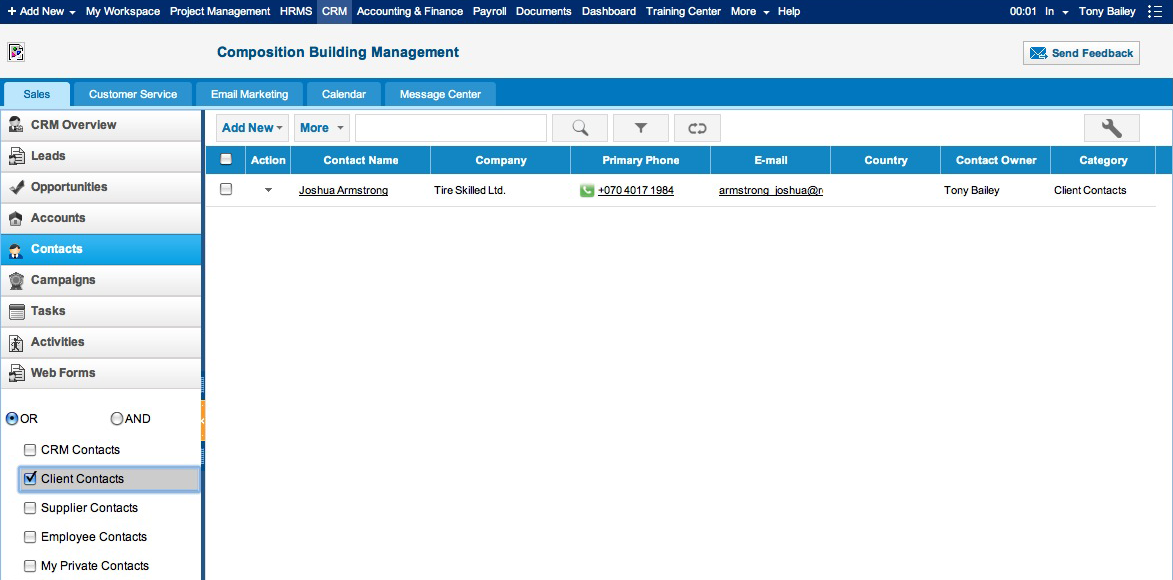 4. You will be redirected to the client's Contact View page.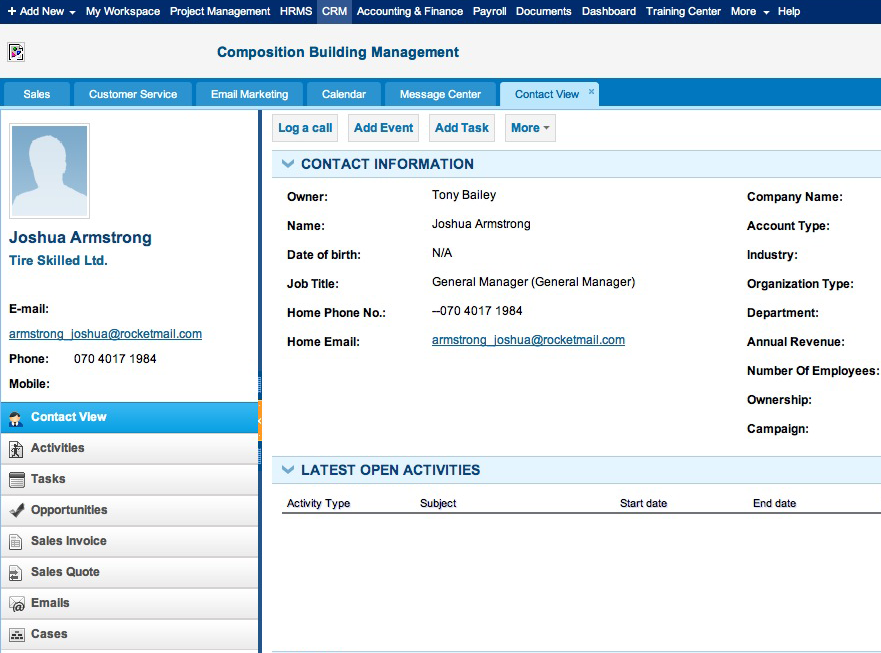 5. Click the More dropdown menu in the Contact View page.
6. Select Enable Access.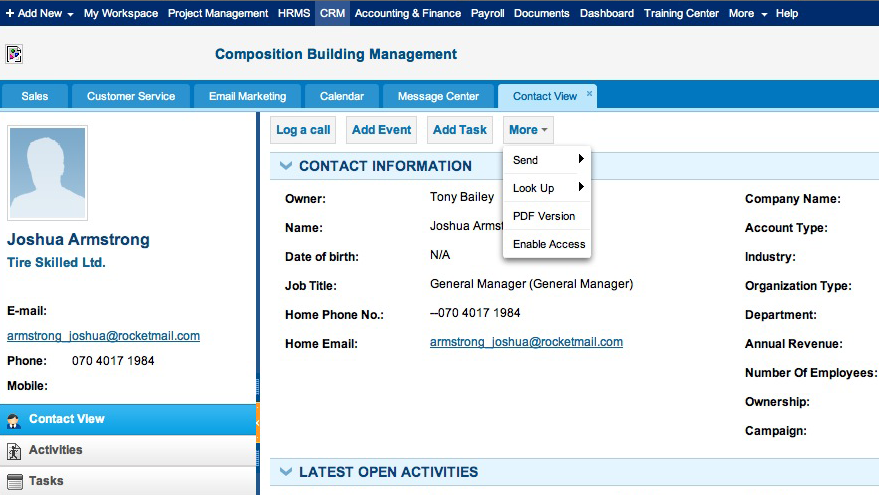 7. The Access Enabled Successfully window will be displayed. Click OK to complete the process.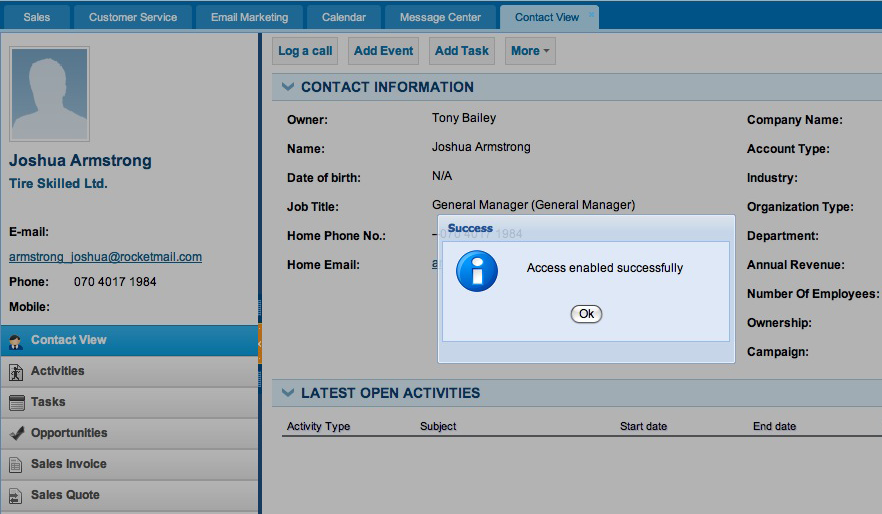 See also