Activities
This feature saves all your actions on your Leads, Contacts and Accounts such as calls and events. You can add anEvent or Log a Call on this page.

View/Edit Activities
These two features are located in the Actions dropdown of the Activities section.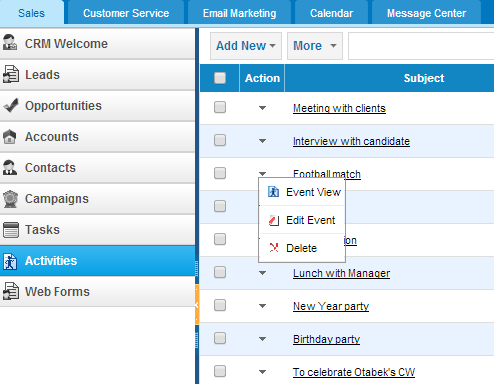 Delete Activities
Open the Actions list and click the Delete option.
See also