Calendar
The kpi.com Calendar is a handy tool for organizing events and activities. You may add events, tasks and activities using your calendar. The kpi.com Calendar is configurable with your Google Calendar: enabling you to synchronize both calendars with one another.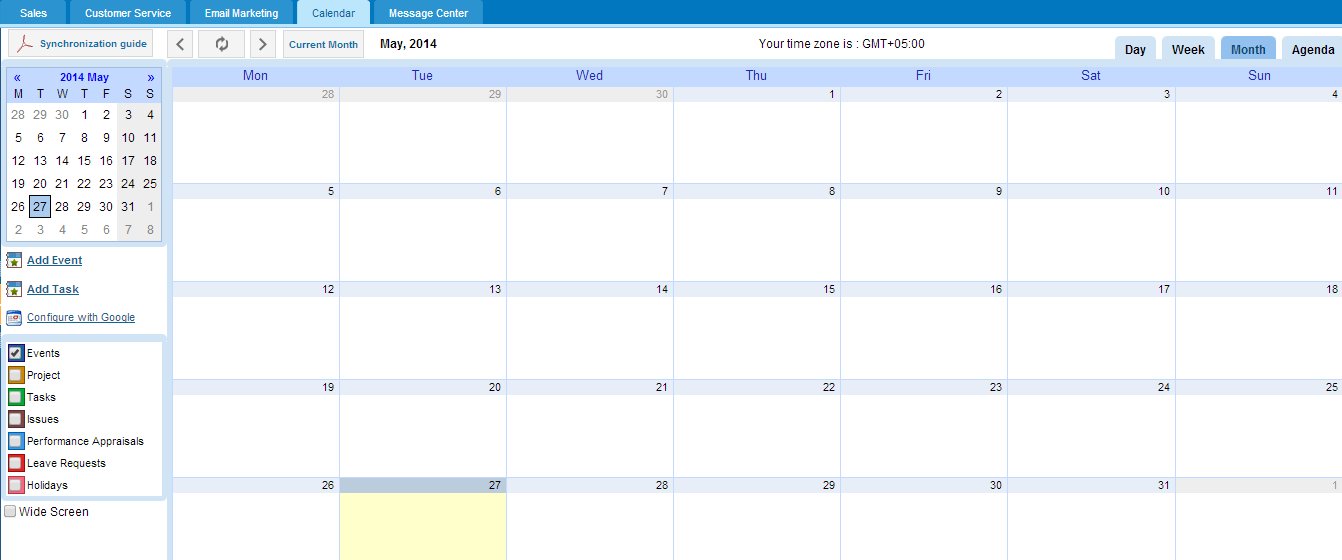 Add Event/Task in My Calendar
To add a new event, click the Add Event/Add Task feature from the left navigation bar of the page. Fill in the form and click Save & Close. You may also add an event by clicking the corresponding calendar area.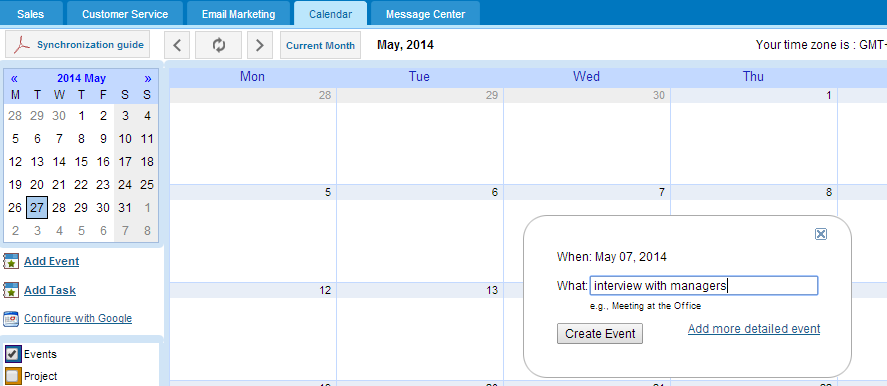 Synchronize with Google Calendar
In order to synchronize your kpi.com Calendar with your Google Mail Calendar you need to link your kpi.com account to your Google account. Please follow the steps below:
Sign into your Google mail account on the same browser that you opened the kpi.com Calendar tool.
On the kpi.com Calendar section, click the Configure with Google link. Select your Google account for configuring in the page that opens. Click Continue after selecting the account.
In the Grant Access page that opens, select Grant Access button to confirm access. To deny the access, click Deny access.
Once you have completed the above steps, you have linked up your kpi.com account with your Google account.
View Daily, Weekly and Monthly Calendar
To see daily, weekly or monthly calendar, you need to choose Day, Week or Month tabs from the top menu. You are able to add/delete/edit calendar activities in this mode from the main panel or using the links at the left.
See also