Wiki
Searchable • Contextual • Onboarding
Calendar
The kpi.com Calendar is a handy tool for organizing events and activities. You may add events, tasks and activities using your calendar. The kpi.com Calendar is configurable with your Google Calendar and Office 365 enabling you to synchronize both calendars with one another. You can find our more about synchronization here.
Add Event/Task in My Calendar
To add an event go to Sales>>Calendar and click +Event button and fill in the event details. You can share the event with your colleagues under share box. Enter your colleagues names and system will find them itself. There is an email reminder available to remind about the event due date. Add links helps to connect your event with other items in the system like contacts, projects, leads etc. After you are done, click save.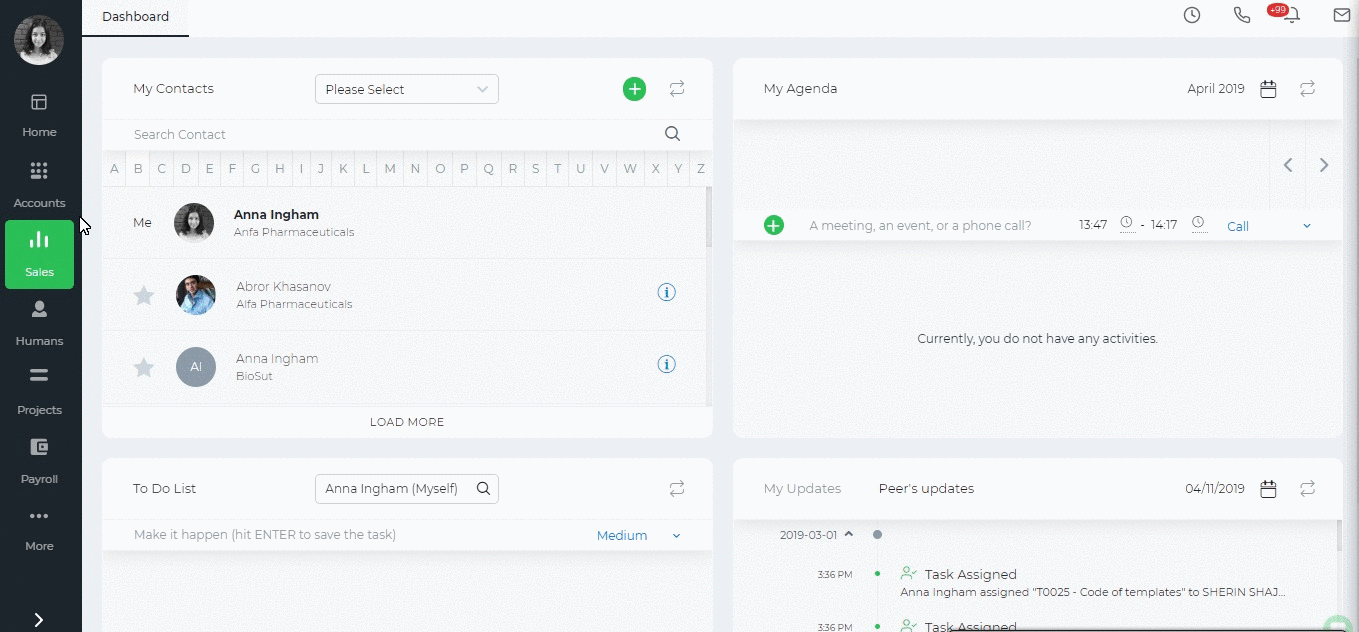 Quick add event option is available right in the calendar itself. Click on the date and write the event name and click Create Event.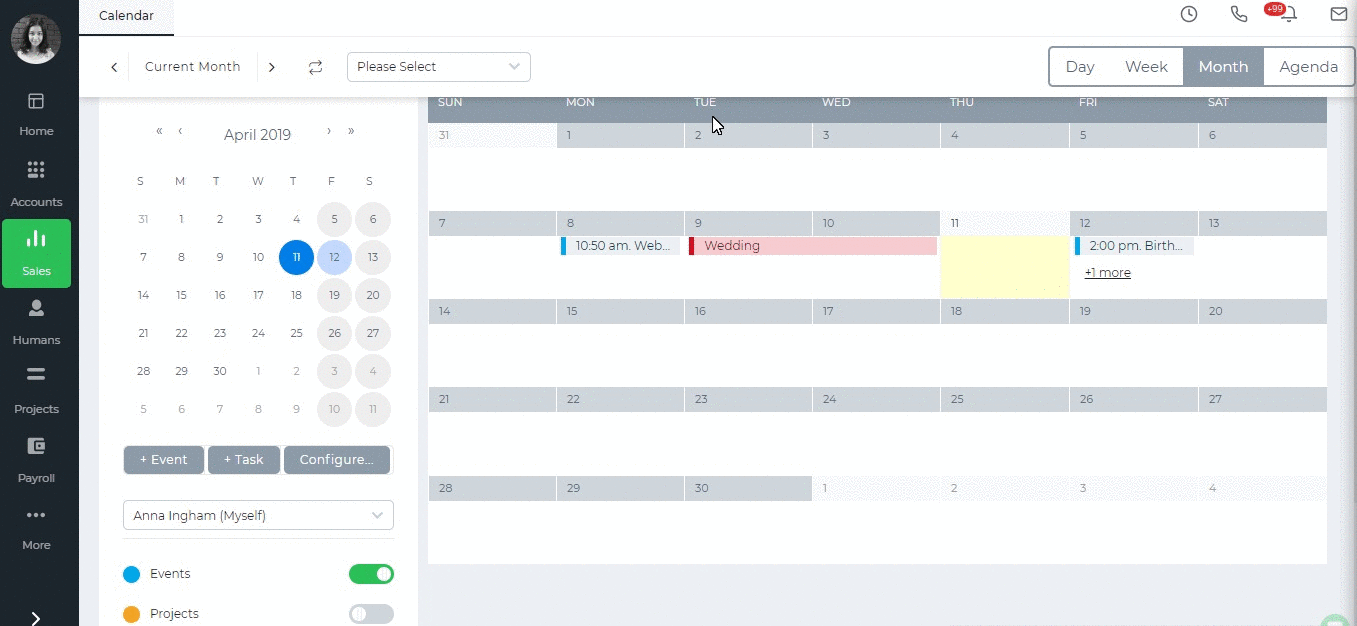 Other options in Calendar
The calendar not only shows your events or tasks but also your active projects you are involved in, holidays, issues and leave requests. You can switch them on from the lower left side of the calendar.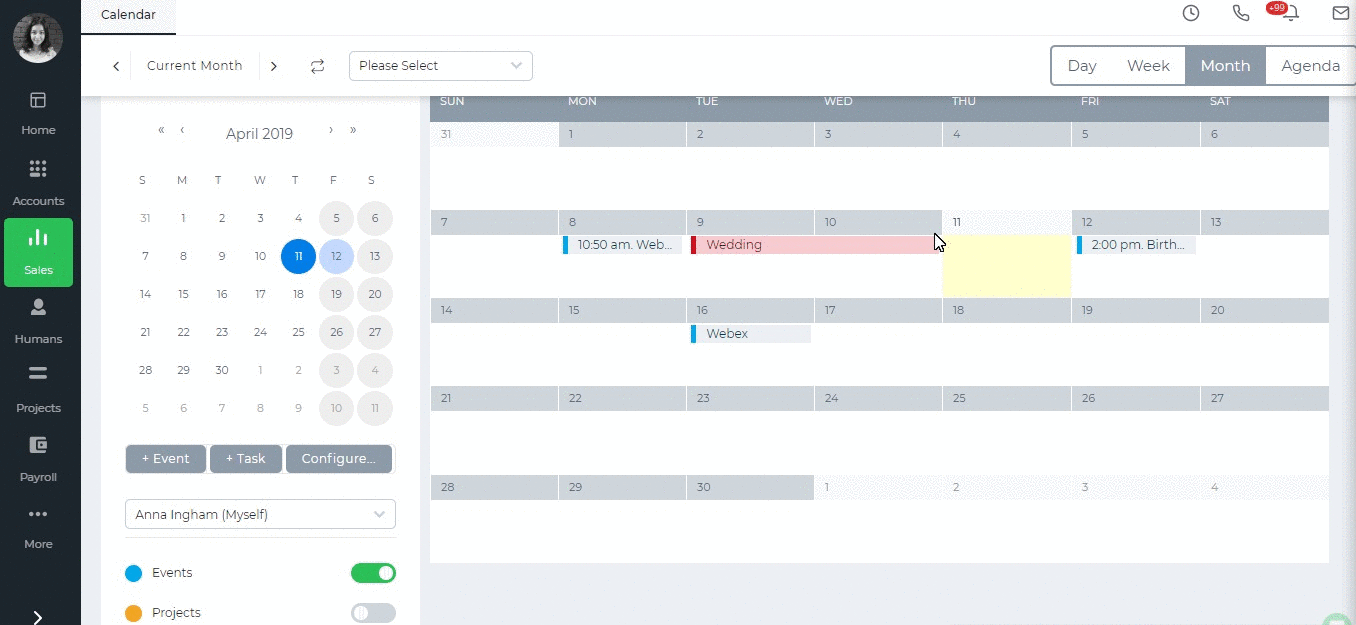 Edit/Delete Event
You can edit or delete an event directly from the Calendar page. Click on the event which shows you the details of the event and below the details you can see the "Edit Event" and "Delete Event" options.
Alternatively, Sales>>Activities also shows the events in a list view. Click the actions and choose either edit or delete.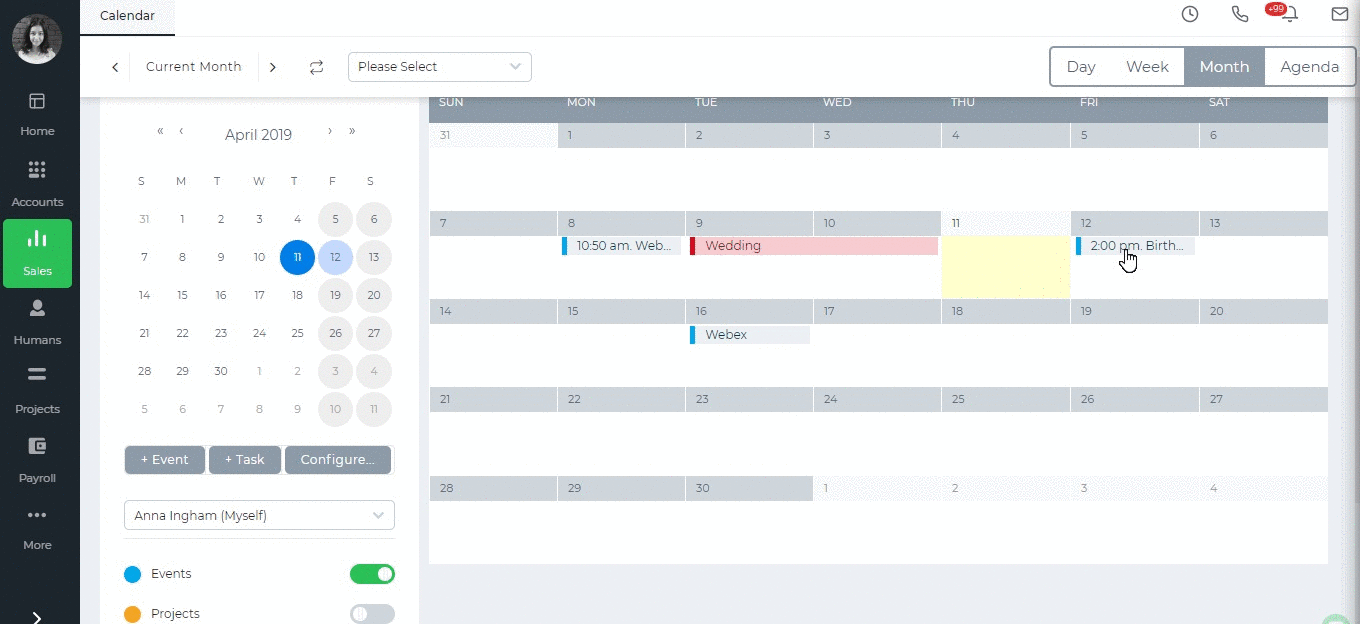 Created by Aziza Israilova, 
April 2019
See also