Wiki
Searchable • Contextual • Onboarding
E-mail Marketing
The Sales>>Marketing section provides mass mailing tools, allowing sending bulk e-mails to your Leads and Contacts.
Mailing List
The Mailing list is used to send e-mail messages to your Leads and Contacts in bulk. To add a mailing list, go to Contacts/Leads section, filter the list such as Leads under the certain campaign, Contacts from certain location etc and click on Add New and choose Mailing List.
Once you create a mailing list, it will take a while for the system to load the list of recipients depending on the number of contacts you had in the list.
You can check the added mailing lists from the Email Marketing>> Mailing list section.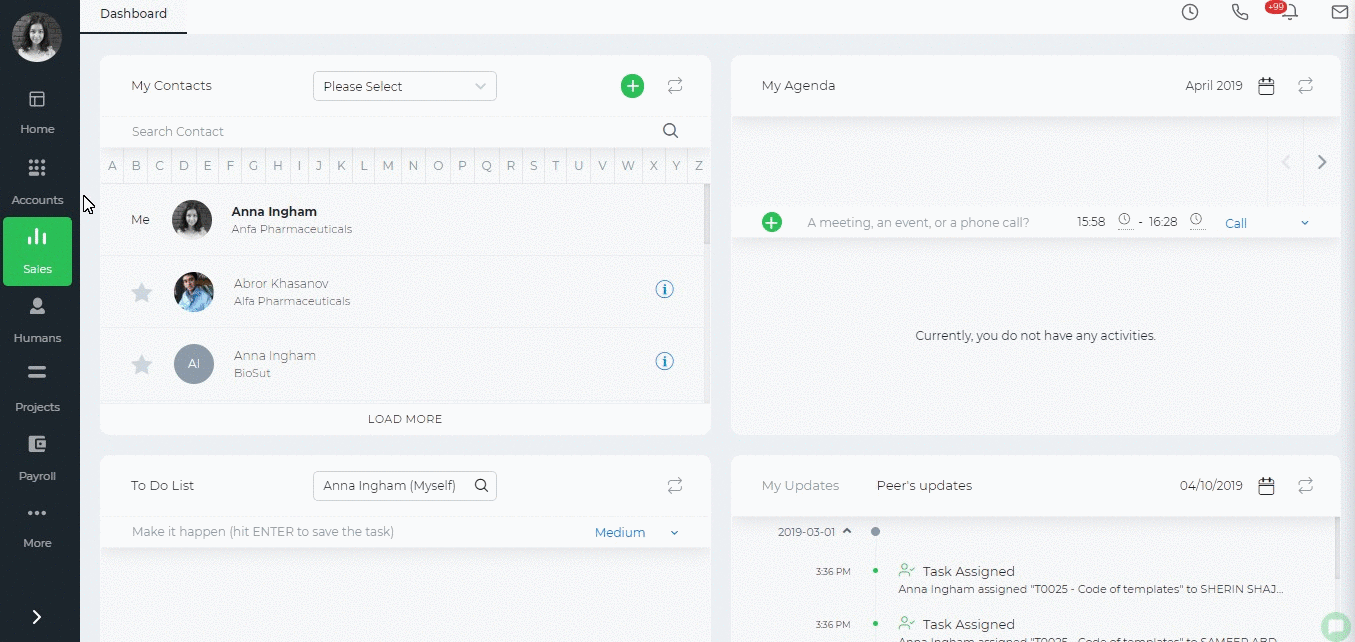 Add Message
To add a message for mass mailing, click on Add New button in Waiting Messages section and choose Mail Message.
Type in the Subject, select a mailing list, choose date and time, from email and write the content of the message.
While writing the content, you can make effective use of personalization attributes which will make the message personalized. If you have templates for the mass mailing, choose from the Choose Template drop-down. You can find more about templates here.
Once the message is ready, you can schedule a time for the message to be sent.
Note that the scheduled time should be at least 5 minutes after the time shown on your computer.
Before scheduling the message, you can send a text message to your own email address to see how the final message looks…
Note that your mass email will contain a link for the recipients to unsubscribe.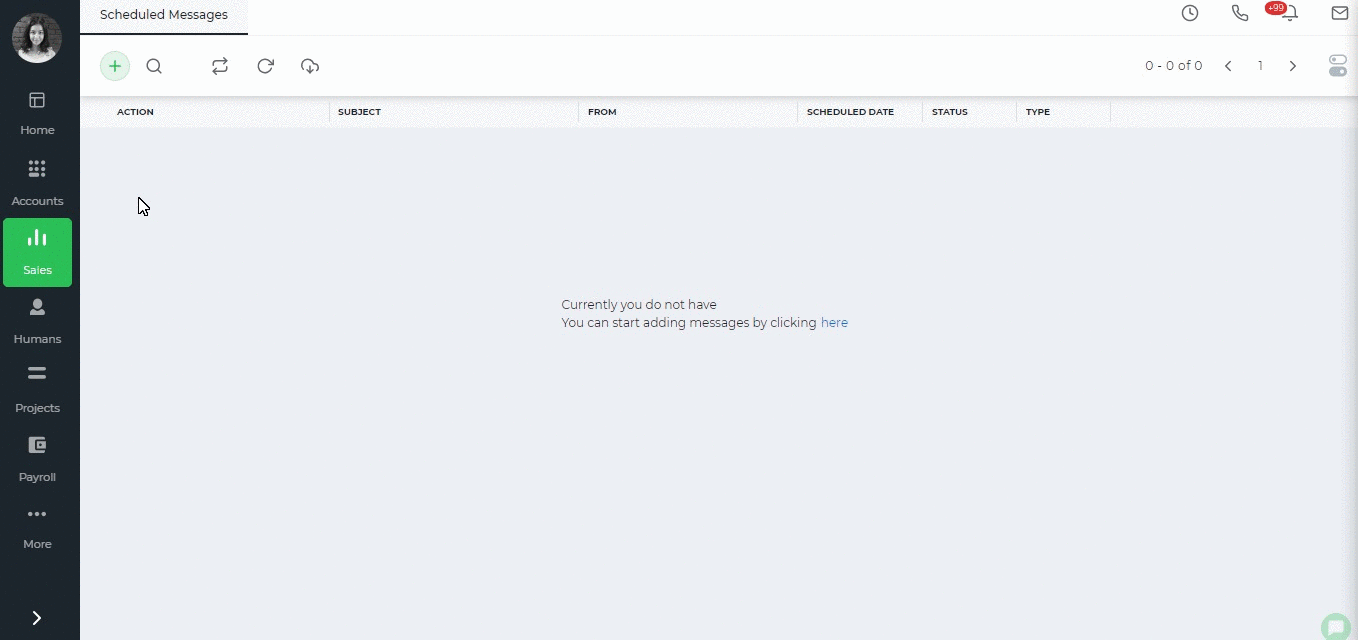 Sent Messages
In this page, you can view the statistics about your sent messages such as who viewed, who unsubscribed, how many sent, how many bounced, etc.
If you click on the numbers, you will see the name of the contact who viewed or unsubscribed.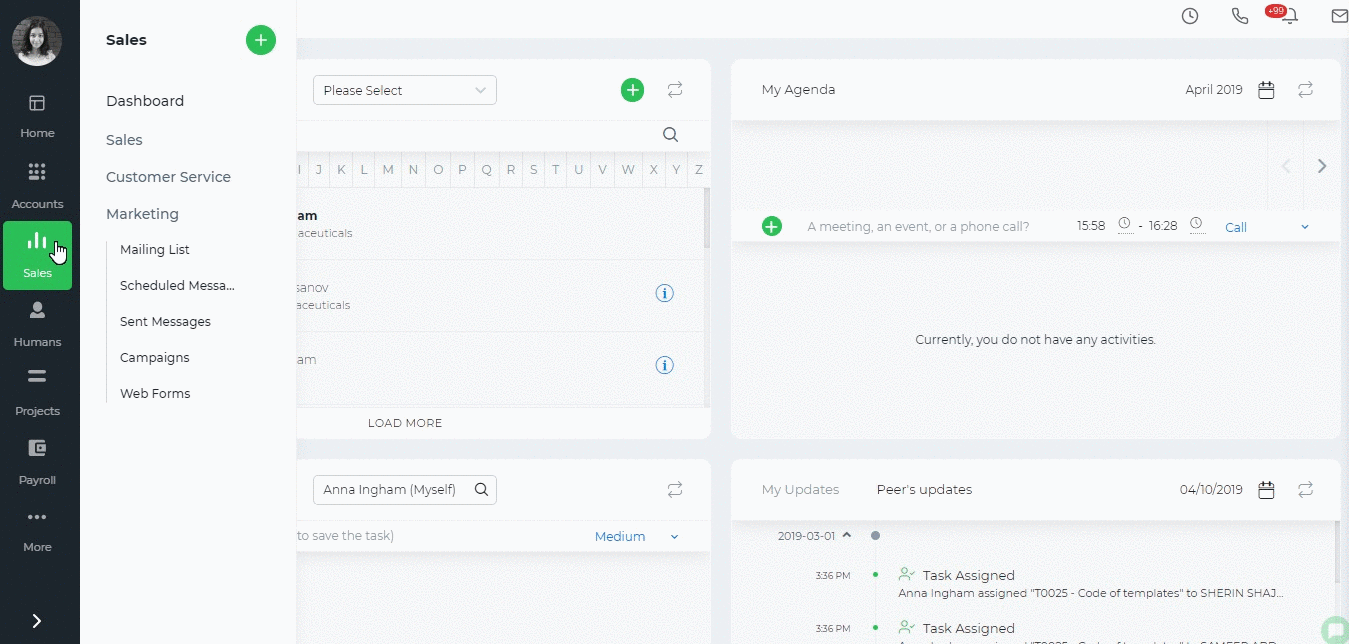 Created by Aziza Israilova, 
April 2019
See also