Wiki
Searchable • Contextual • Onboarding
Companies
Companies are company details of your customers, suppliers, re-sellers and etc. Companies can relate to several contacts (representatives of accounts whom you can contact to deal with the company).
To add a new company go to Sales>>Companies and click plus button and choose one of the options: Customer, Supplier, Account. Fill in the account details and save. If you save the customer or supplier account, they will be available in Accounts>>Customer Center or Accounts Supplier center as well.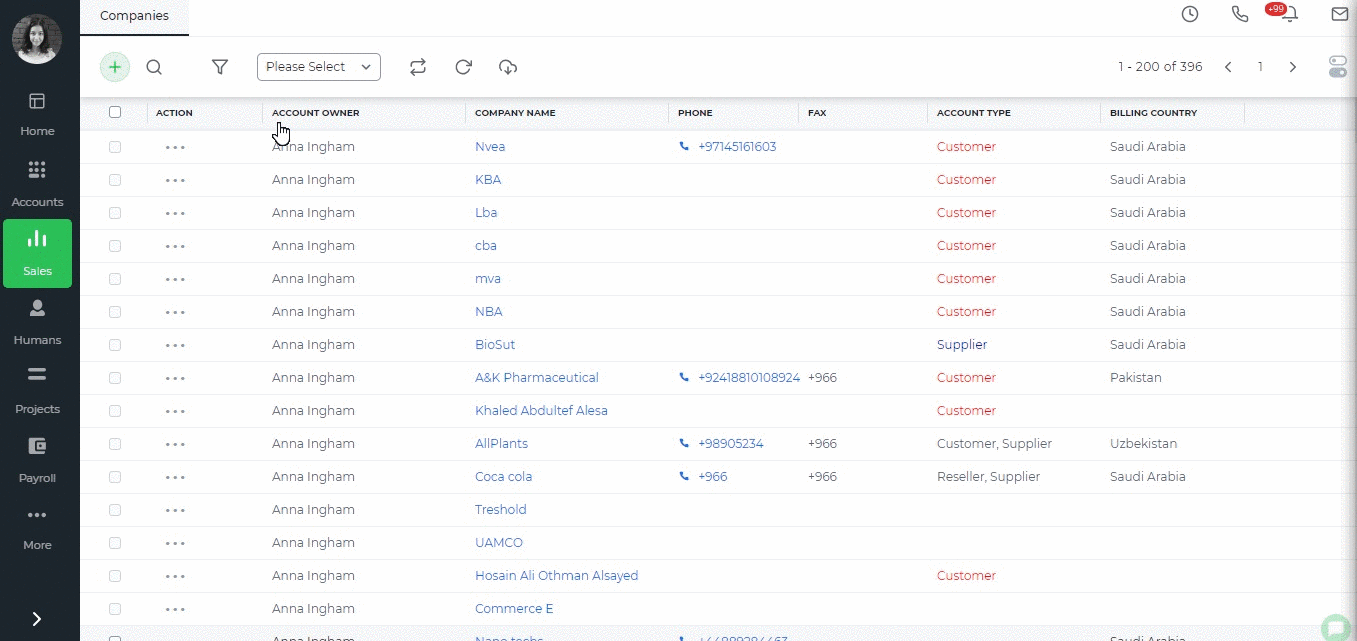 If the company is your re-seller, partner or any other then choose Company option and fill in the details and save.
You can also import accounts which saves your time rather adding them one by one manually. The import option is explained here.
Created by Aziza Israilova, 
April 2019
See also