Wiki
Searchable • Contextual • Onboarding
Invoice Payment
Invoice payments.
To add invoice payments, open Accounting and Finance>>Transactions>>Invoice payment.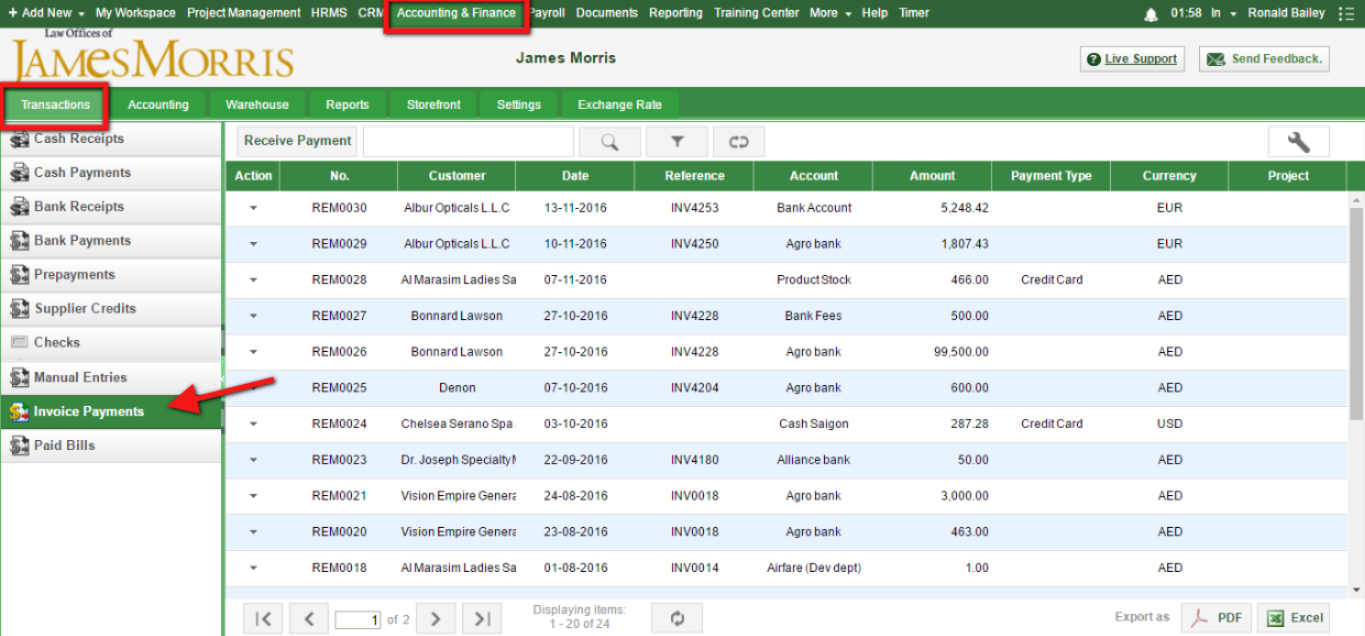 Then click on Receive Payment Button.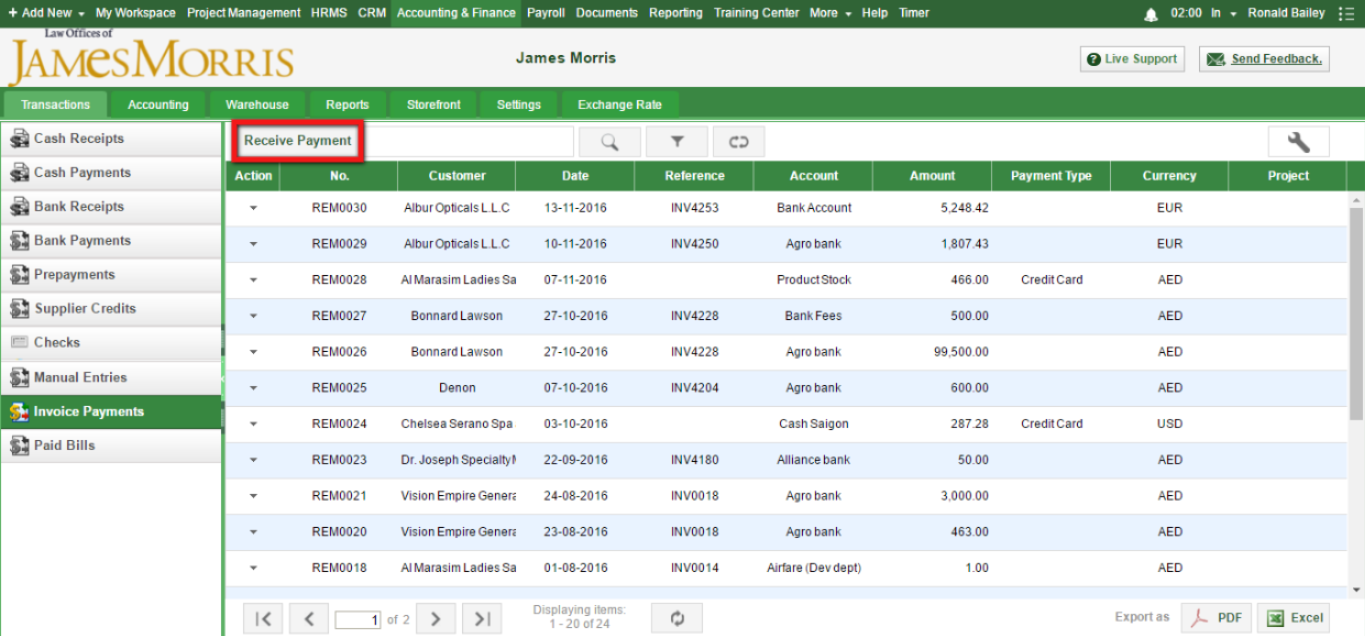 Once you click Receive Payment Button, following form appears on the screen: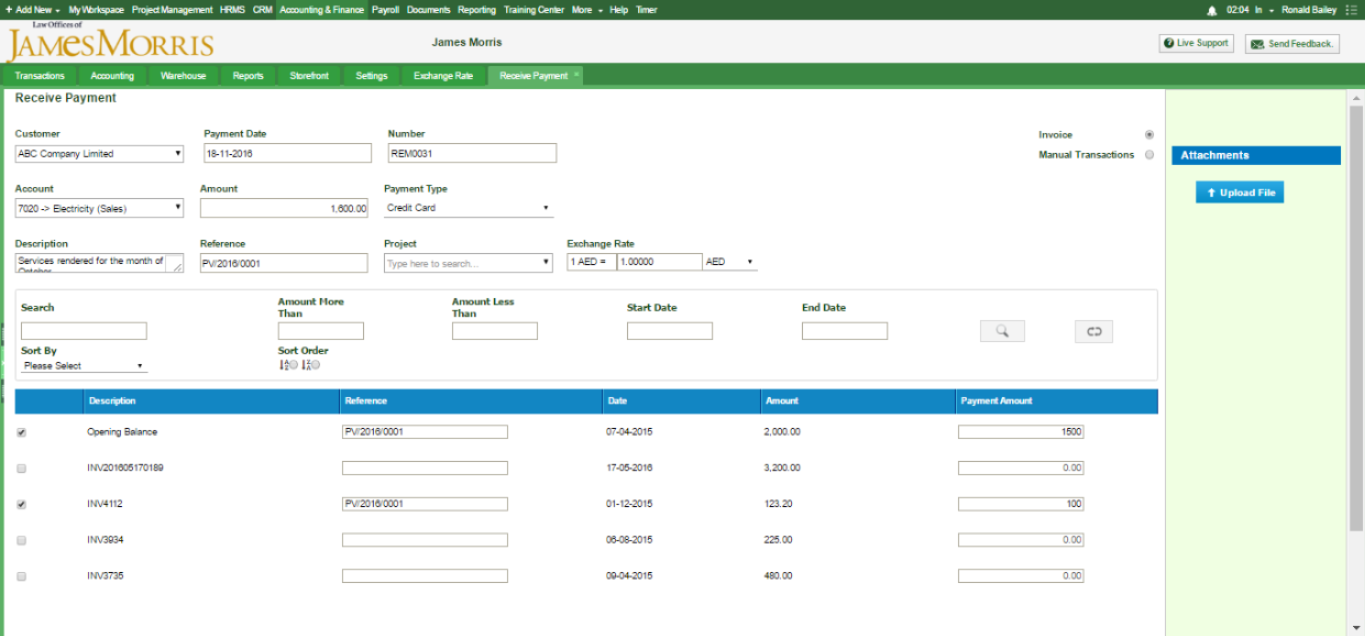 1.     Customer-select customer for whom you want to receive payment
2.     Payment date-indicate payment date when you receive funds
3.     Number-system automatically fills numbering for you
4.     Account- choose bank account into which the payment will be posted
5.     Amount-system automatically calculates the total payment amount
6.     Payment type- choose the method of payment
7.     Description- note for this payment
8.     Reference- here you specify number for reference
9.     Project- You can specify the project if you want to relate the transaction to specific project.
10. Exchange rate- If you want to add payment in another currency you can choose the currency you want
After choosing everything which needs to be filled out, system automatically shows you unpaid invoices.
You should tick invoices you need and indicate amounts. Lastly click on save button
See also