Wiki
Searchable • Contextual • Onboarding
Checks
Using the checks you can make a payment to one of your accounts from your bank..
To add checks go to Accounts>>Transactions>>Checks and click plus button. The form will appear with the following fields:
Bank – select a bank account from the look up field.
Balance – balance of the selected bank
No – check's registration number
Pay to – write receiver of the funds
Date–indicate the date check is created
Amount – money amount which is going to be spent
Address – address of the receiver
Memo – write notes if you need
Check to be printed – click if you are going to print the check
Account – select an account from your chart of account list. In order to pay for Supplier select Accounts Payable account and then Name field will be active, you can select Supplier here.
Amount – enter the payment amount
Description – write description if there any need
Name – this field will be active once you select Accounts Receivable and Accounts Payable accounts only, and will be used to link the amount to Supplier and Customers.
Click "Save" after completing the check.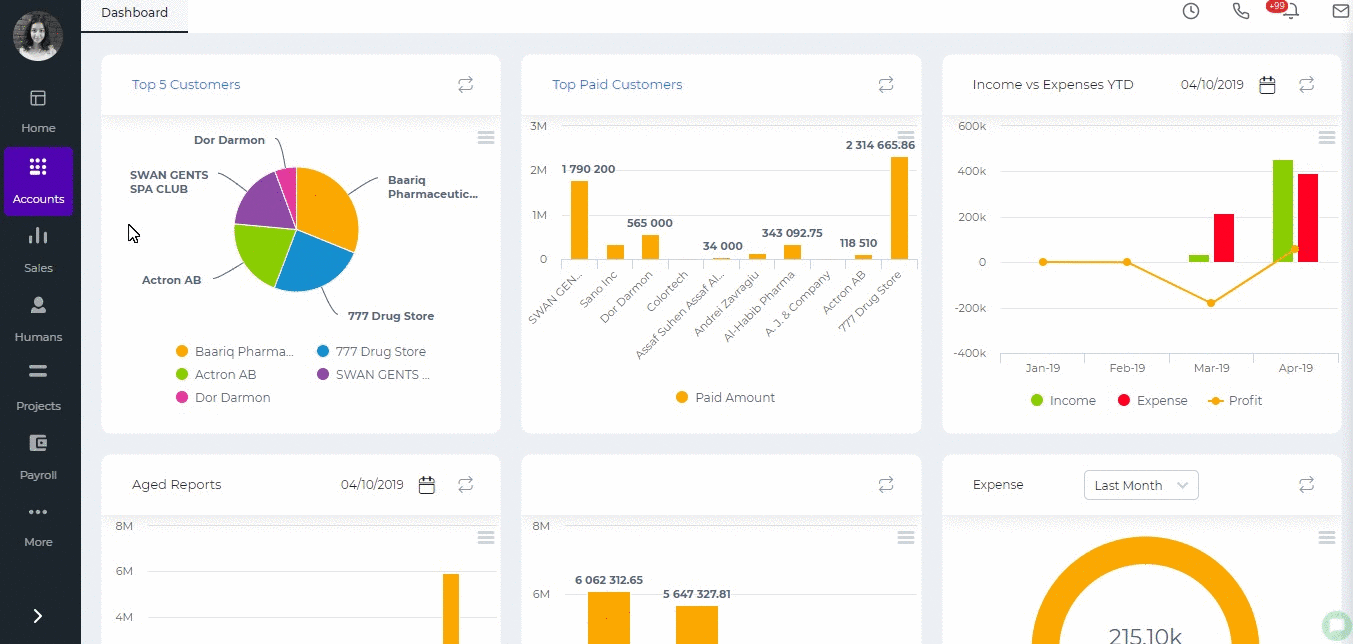 Created by Aziza Israilova, 
April 2019
See also