Wiki
Searchable • Contextual • Onboarding
Post Dated Check
Users can enable Post Dated Check (PDC) from Settings>>Accounts >> Financial Settings by ticking Post Dated Checkbox.
Once you activated PDC option, you can add postdated checks using Checks or Supplier Prepayments tabs under Accounts>>Transactions module if you want to pay suppliers' invoices.
Open Accounting >> Transactions >> Check tab and click on New button. Fill out following fields:
Bank – choose bank account from which you are going to pay
Date – select PDC date
Post Dated – tick checkbox if you are going to use PDC option
Account – choose account payable (currency) account
Amount – indicate amount of the PDC
Description – leave a description if you need for further transactions
Name – select supplier from dropdown option by typing letters.
Once you post check, system will remember transaction date and its amount. When a transaction date comes, system will post it in accounting reports and you can apply it to supplier's invoices.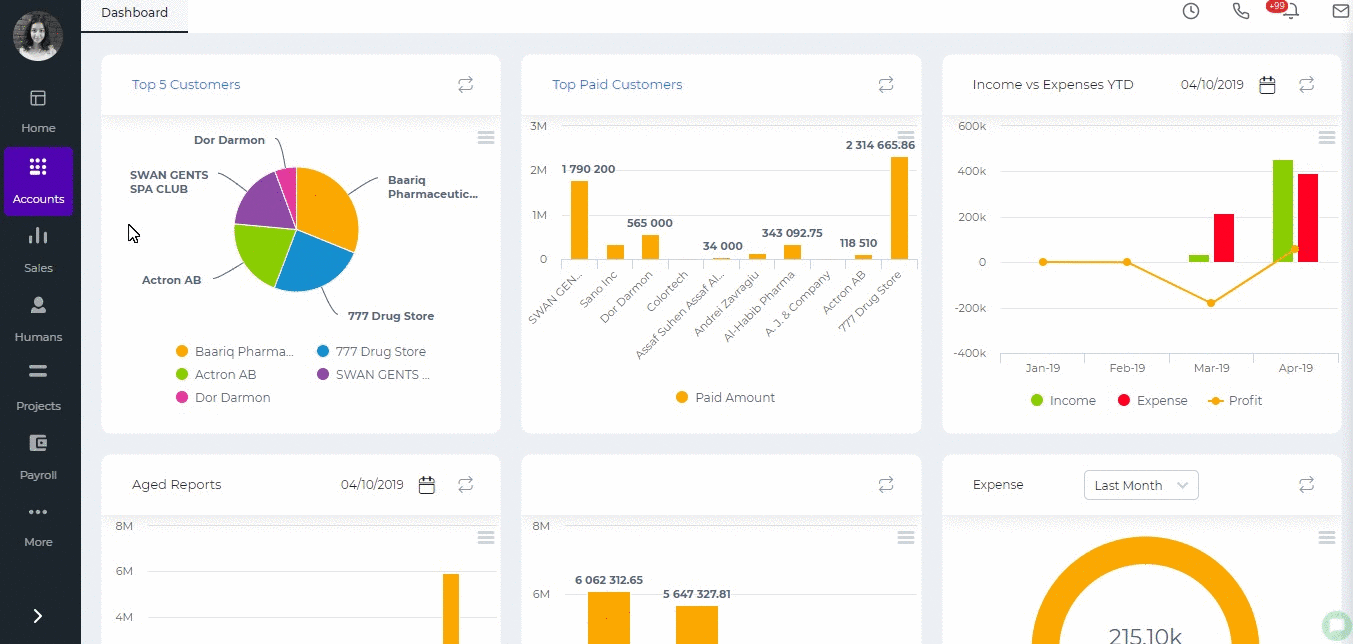 Alternatively, you can use Supplier Credit option under Transactions module. Fill following fields:
Supplier – select supplier whom you are going to add PDC
Paid From – choose bank account from which you paid for supplier
Note – leave a  note if needed.
Date – PDC date
Reference – reference for the added PDC
Amount – indicate amount of PDC
Currency – if supplier's currency different from base currency specify exchange rate
Post Dated – give a tick if a supplier's credit is PDC
Once you PDC transactions, you can apply them to purchase invoices using Apply Credit option. Note: Transaction of PDC will not be shown in Apply Credit option, until PDC date comes.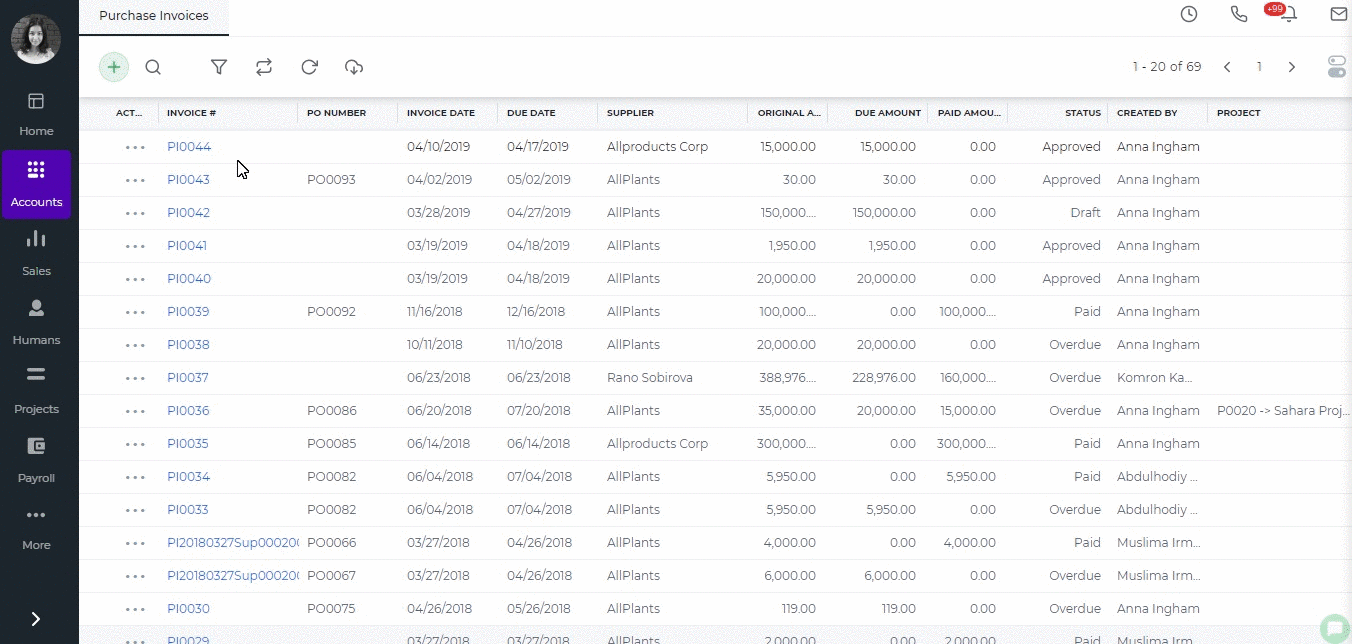 PDC for customers
To add PDC for customers, open Accounting section >>Transactions tab >> Prepayment
In the following form you should fill out following fields:
Customer – select customer who did PDC
Paid –indicate bank account which should receive payment
Note – leave a note if needed
Date – choose PDC date
Reference – write a reference
Amount – indicate amount of PDC
Currency – if customer paid in another currency indicate exchange rate
POST dated  – tick PDC checkbox
Once you add PDC check, you can apply it for customer invoices and it work the same like for suppliers.
Created by Aziza Israilova, 
April 2019
See also