Subscription
There are several ways to for the subscription at Kpi.com:
PayPal from My Account
Bank Transaction
PayPal by Invoice
Go to the My Account, so you can choose one of the appropriate bundles and proceed with Upgrade with PayPal or Upgrade with Card

These prices are used as an example; you can see real prices on this page: https://www.kpi.com/prices/
By choosing Upgrade with PayPal: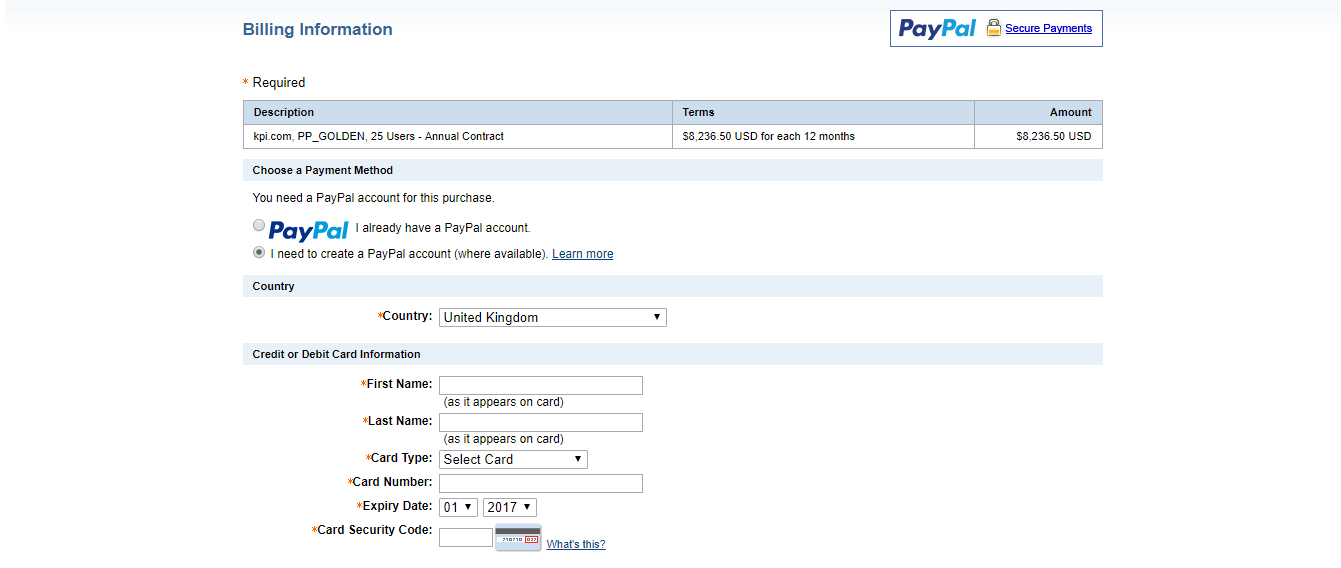 By Upgrading with Card, if chose one of bundles:

Sales Person will generate an Invoice for bank transactions and the Invoice also includes a PayPal link to make your payment.
Once payment is made, support team will update your subscription accordingly.
If you have any questions or requests, please contact support@kpi.com.
See also