Wiki
Searchable • Contextual • Onboarding
Dashboards
Each module has built in dashboards which includes different widgets with charts and graphical data for customers. The dashboard is fully customize-able with drag and drop, enlarge, narrow, remove and add options.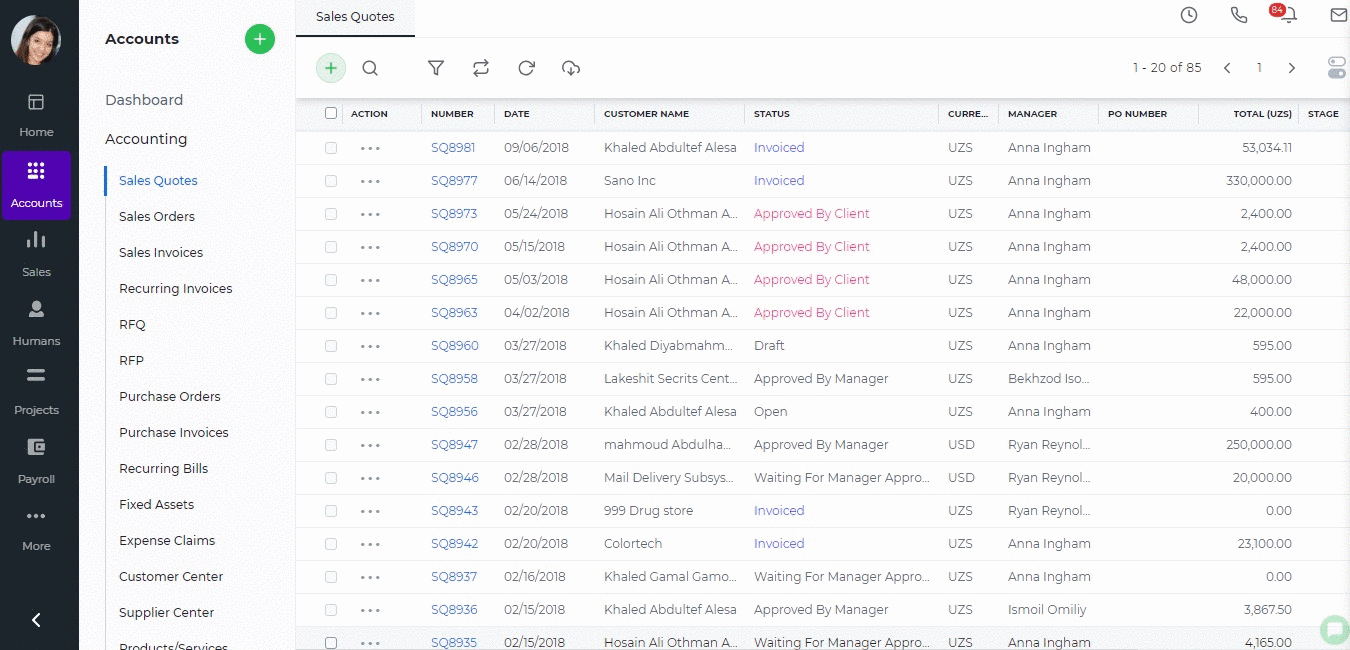 To add a new widget first you need to save your desired report through the Reporting module.
Go to Reporting, add your report, select columns, summaries, group and create the chart, add it to the module widget and then save the report.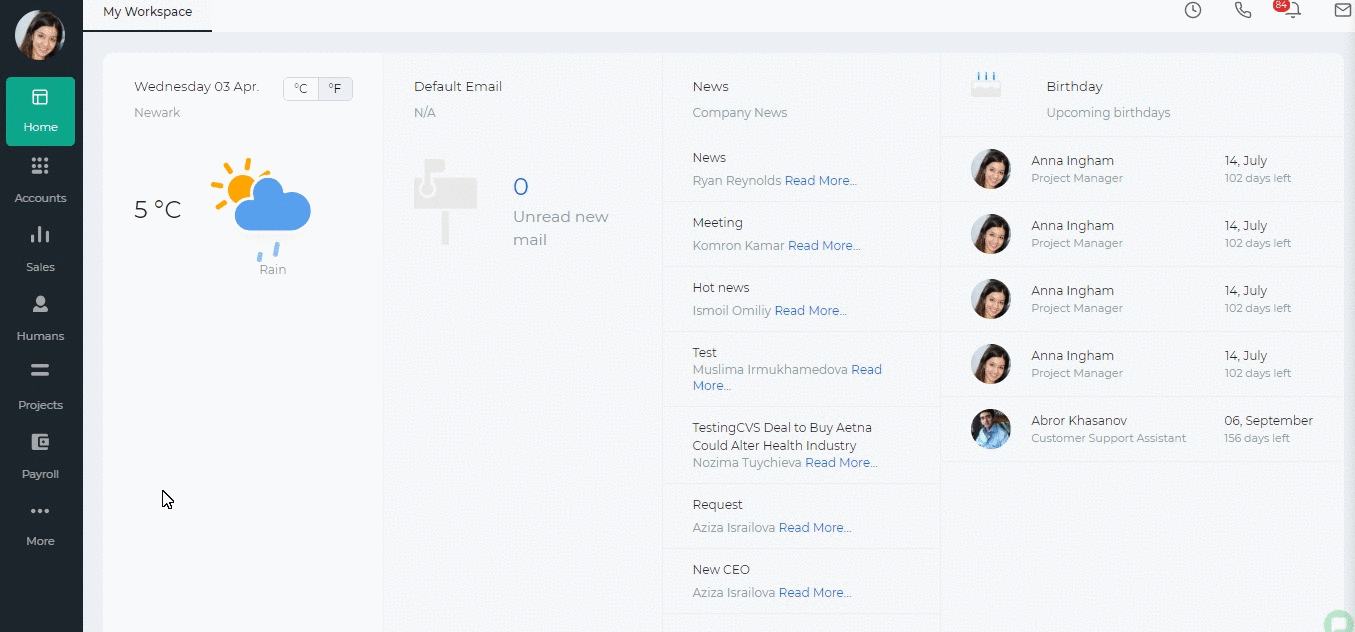 Then go to Settings>>Dashboards>>Dashboard list and customize the dashboard in the correct module. Click "Add Widget", place it to the right location and save.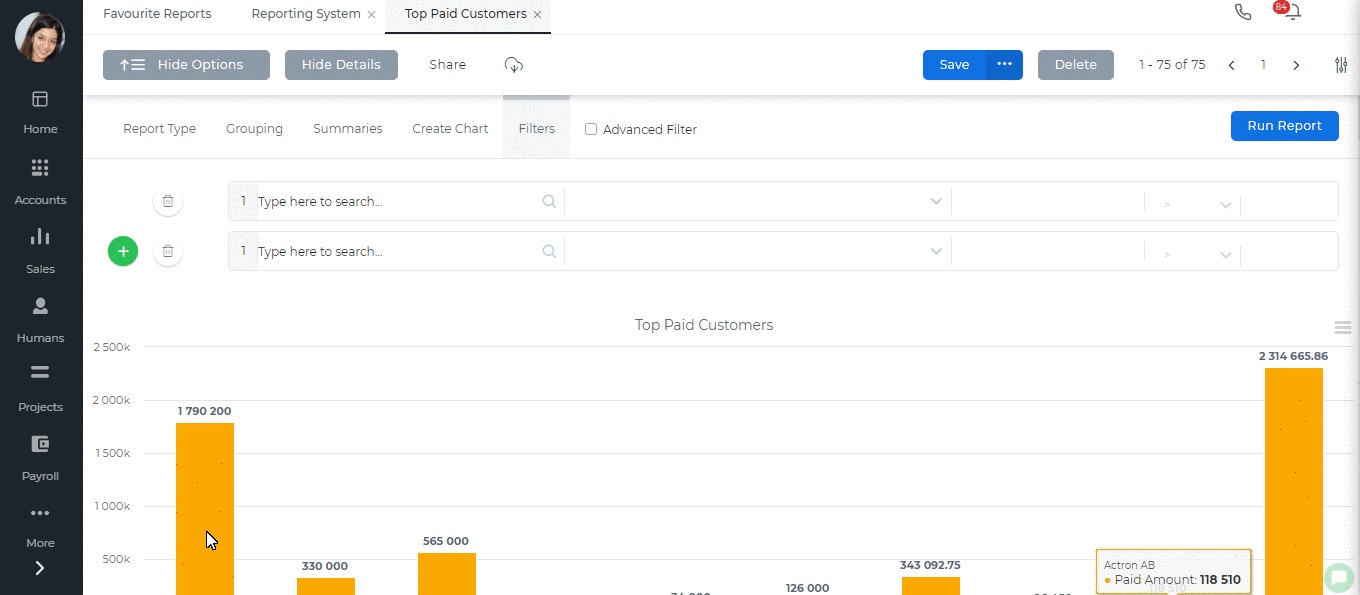 Created by Aziza Israilova
April, 2019
See also