Wiki
Searchable • Contextual • Onboarding
Customize Listing pages
Using the Customize button, you can change the list of items shown based on your needs.
This button can be found anywhere where you see the items listed in the system such as projects, tasks, leads, accounts, opportunities, contacts etc.

You can increase the number of items shown per page up to 200.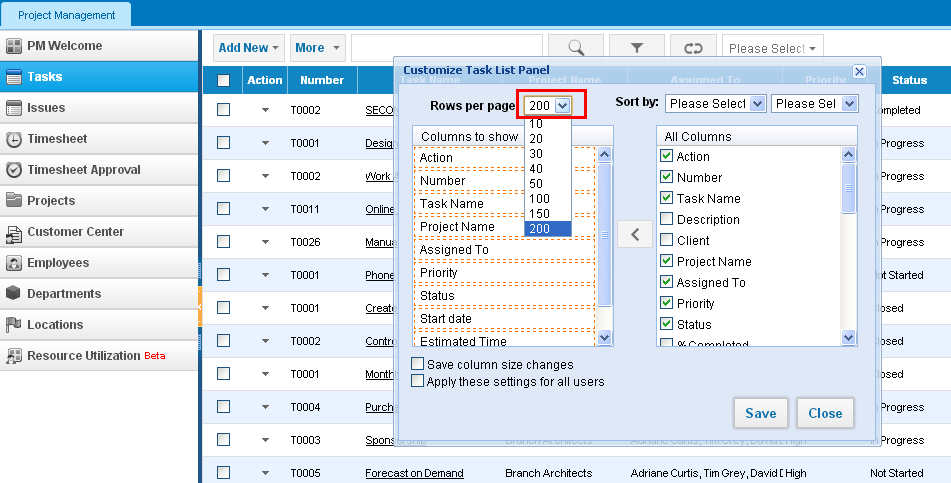 You can add or remove columns from your list by ticking/unticking the boxes on the right side.
The columns that are displayed in your list are in the left box which you can order by dragging and dropping to determine which columns should come first.
In order to sort a column in ascending or decending order, use the dropdown called Sort by.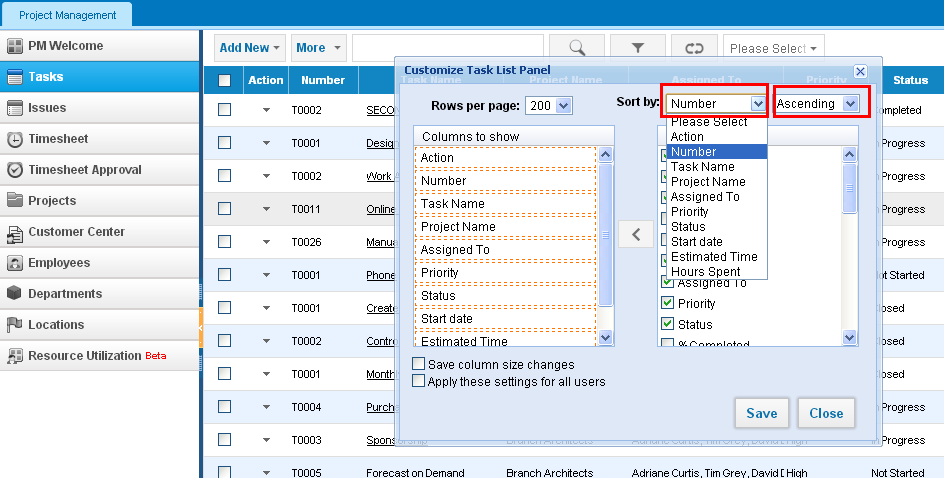 You can save the column size changes and apply the changes made to all users' accounts.
Color Settings
If Colorize option is enabled to your account, you will be able to apply colors to columns and words in your list.
If this options is not enabled, please contact your account manager or support team.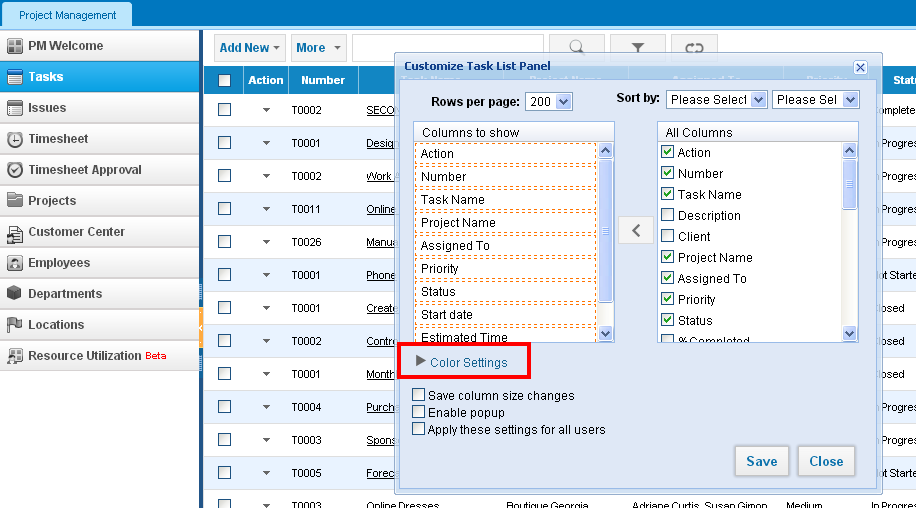 Click on the Color Settings, and specify if you want to apply color to a Column, Raw, or Word and then select the Color.
If you want to add more colors, click on add new link and make the changes. Once you save, the list will change accordigly.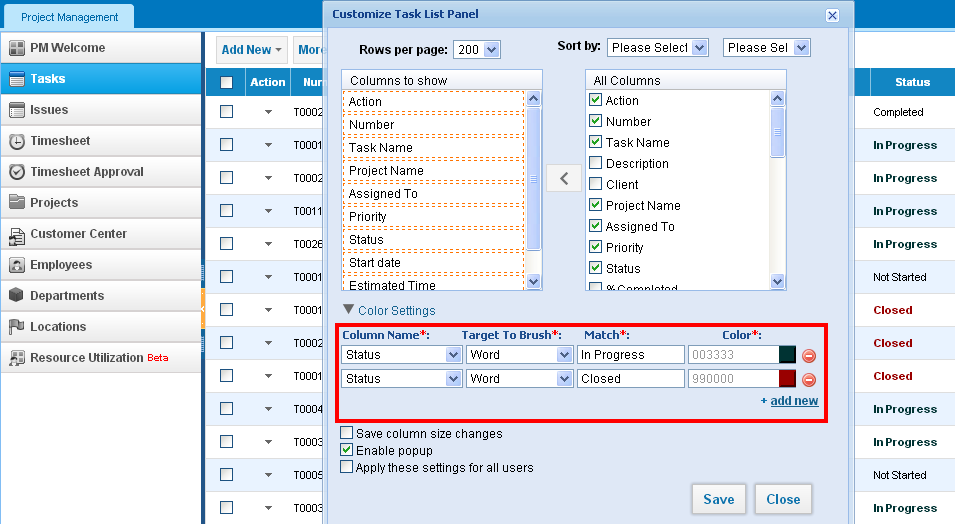 See also