Wiki
Searchable • Contextual • Onboarding
Group Payrun
The group payrun is designed to create payruns for group employees. Go to Payroll>>Group Payrun to pay salaries to your employees.
Type – Group Payrun or Project Payrun. If you choose the project payrun then you will need specify the name of the project in the next field and all the assigned under that project will be shown.
Payroll Group – choose the group which you have created in Settings>>Payroll>>Payroll Groups.
Period – choose the month the payrun relates to.
Process Date – the date which the payrun will be processed.
Frequency – daily, weekly or monthly gayrun.
Payment Method – choose the options available under the payment method.
Approver – type the name of the manager who can be either Admin, Director or HR manager.
Send Email – if you check this box all employees will receive an email notification with their payruns attached.
The table will populate the name of the employee under the group chosen and their payments/deductions. A click on the Allowance will show the details of the payments. The same applies to Deductions and Expenses.
You can save the payrun as draft, submit or save and approve.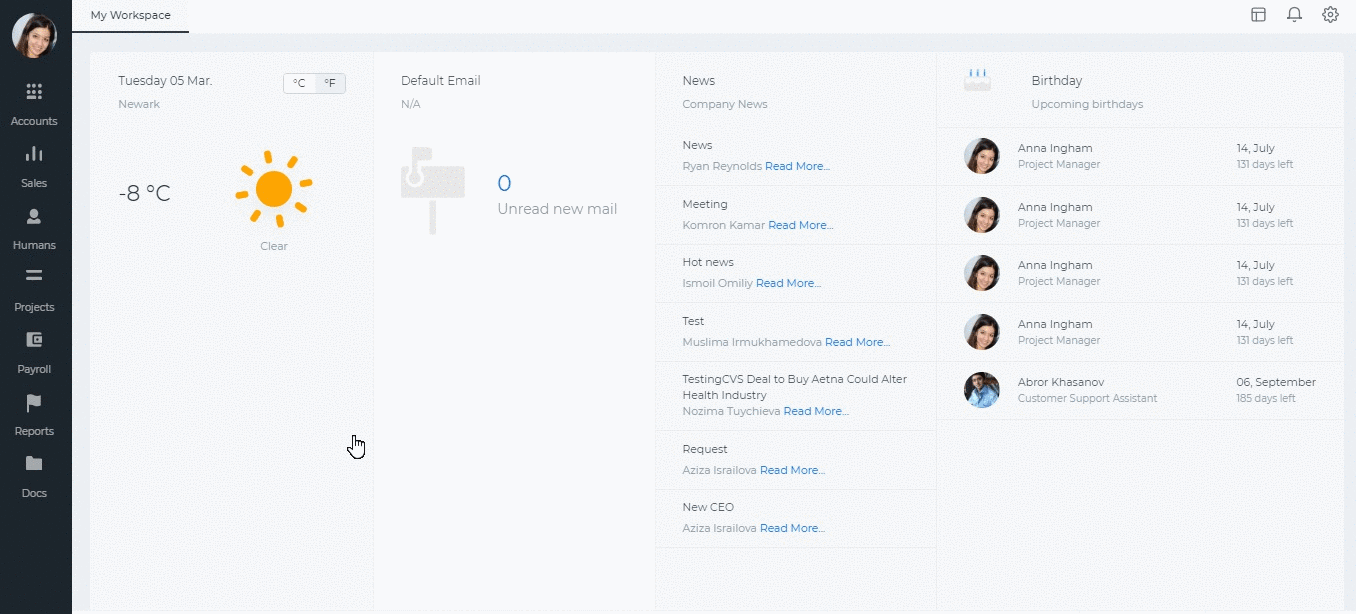 Created by Aziza Israilova
March, 2019
See also