Wiki
Searchable • Contextual • Onboarding
Accounting Settings
Accounting Settings can be accessed through the main Settings.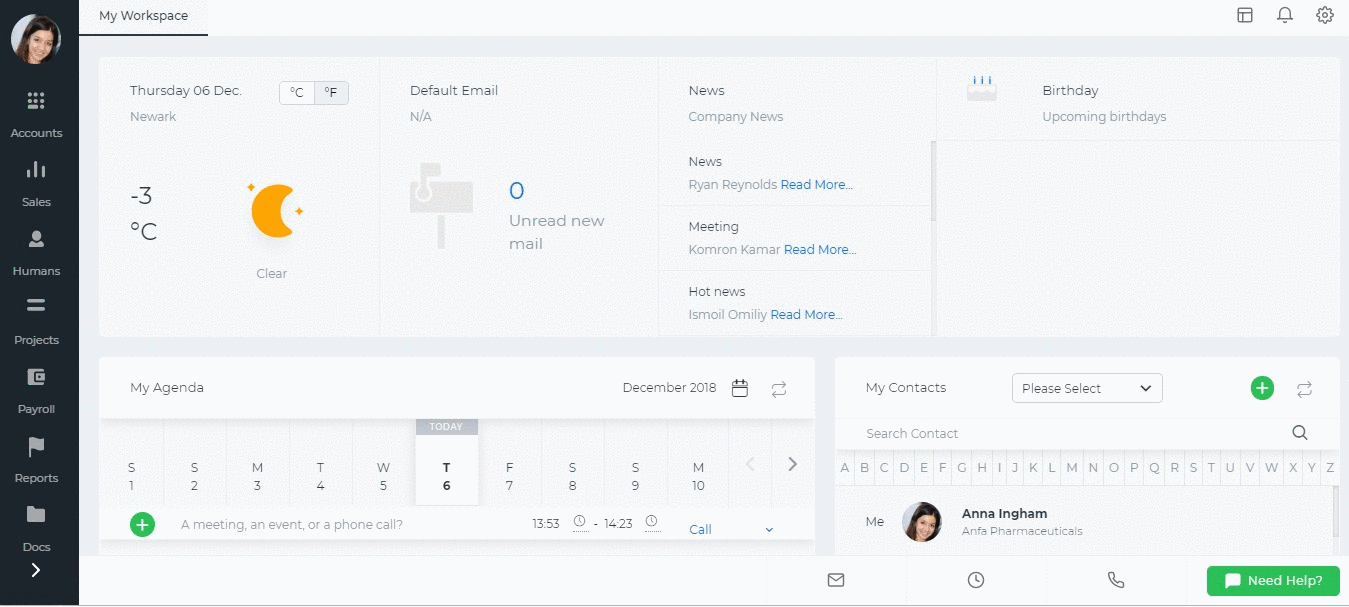 Accounting Settings lets you view and change the majority of the most important settings ranging from seeing your invoice templates and giving different discounts to your products and services to creating shipping methods and working with your charts of accounts.
Invoice Settings
Here you can change the format of your invoices, choose payment gateways like giving your PayPal account, your bank accounts, choose whether they are tax inclusive or tax exclusive and also choose your company logo which will be seen in your invoices.
Financial Settings
Here you can enter your financial settings like the currency you work with, whether they are fixed, choose the number of floating point rates for your calculations, choose whether you need VAT return report and create certain sales taxes with their proper names, percentages, period they should be calculated and so on.
Account Numbering
Here you can provide starting and ending numbers of your Assets, Revenue, Expenses, Liabilities and Equity.
Numbering Settings
Here you can give the numbers of all your documents including product numbering, sales quotes, transaction numbers, bank payments, receipts, stock adjustments, invoice numbers and others. The system is built such that every time when new document is being created, its number is generated by incrementing the previous number and thus documents will be sequentially sorted. You can also give certain date of the year from which all numberings will restart count again
Tax Rates
In this part of the Accounting Settings, you will be able to see your tax names and rates and also create new one by providing necessary details.
Currency Rates
Here you can see and manually enter your currencies and their exchange rates.
Discounts
Here you can view, create and set up your discounts and provide the list of products and services they apply to.
Measurements
You can create and change units of measurements that are used for calculation of your products.
Product Category
Different categories for your products and services can be created here. You can categorize your items by their color, audience they are made for, such as age group, sex, region and so on.
Brands
Brands of your products can be added and viewed in this section of the Accounting Settings.
Shipping Method
Here you can add different shipping methods by providing their names, price, which account they are charged from and their tax rates.
Payment Methods
In this section, you can specify methods of payments such as Bank transfer, Cash, Cheque, Credit/Debit card, Wire Transfer.
Invoice Templates
Here you can see templates for invoices and buy them if you wish.
Chart of Accounts
In this section, you can find the chart of accounts which is a listing of all accounts used in the general ledger of an organization. The charts are usually sorted in order by account number, to ease the task of locating specific accounts.
See also