Wiki
Searchable • Contextual • Onboarding
Tax Rates
To charge your clients and suppliers for the taxes while selling or buying goods and services, firstly you should add taxes rate in the Accounting settings. Then you can use added tax rates in your sales invoices, orders quotes and in purchase orders and invoices.
To add tax rate go to Accounting >> Settings >> Tax rates and in the tax listing page click on the New Tax Ratebutton.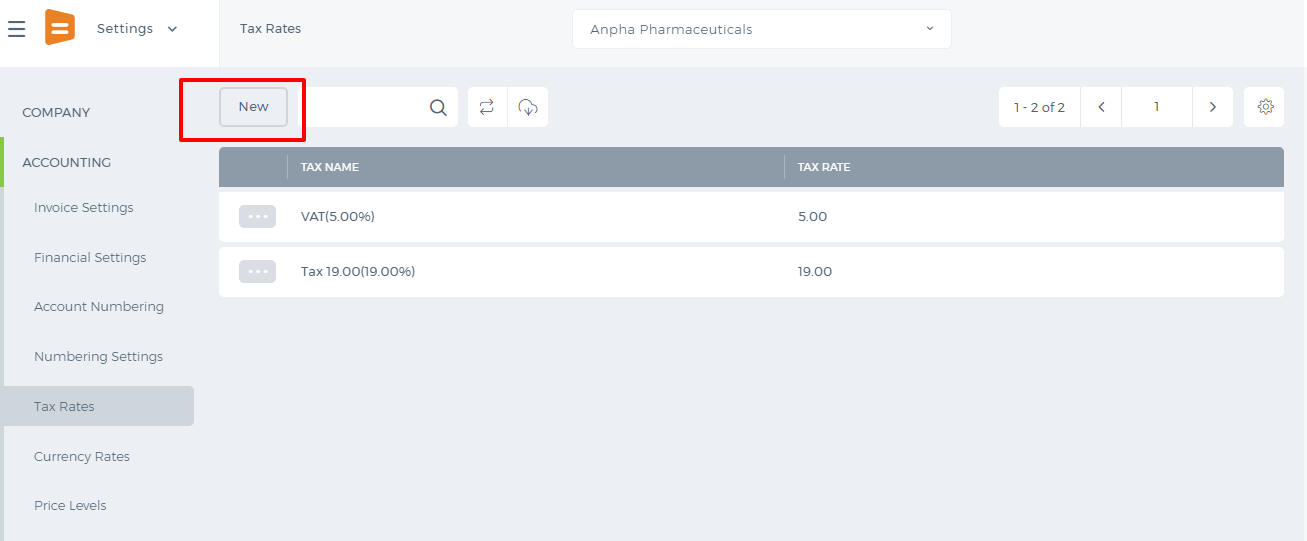 If you click on the button following window will appear:


Fill the required fields and after you have made sure that you are done, click on the Save & Close.
Whenever you add sales quote, order and etc, you can apply your tax rates to your clients and suppliers. If you have enabled Double Tax Rate Add on you can use two taxes while sending quotas.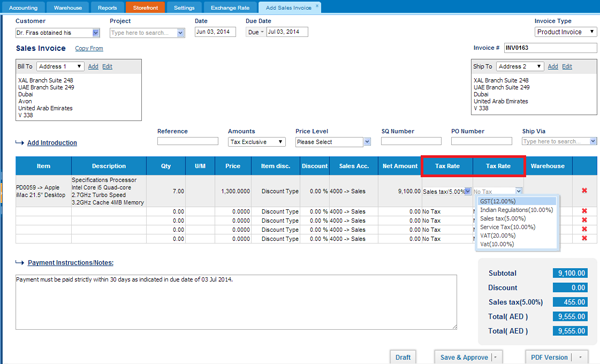 At the bottom right hand side you can see how the total amount is calculated and the amount of each tax.
See also