Wiki
Searchable • Contextual • Onboarding
Vacancies
Add/edit a vacancy
Before adding a vacancy, you need to have at least one Position. Positions can be added from HRMS – Positionslisting – Add new position.
In order to add new vacancy, press Add Vacancy button in the Vacancies listing.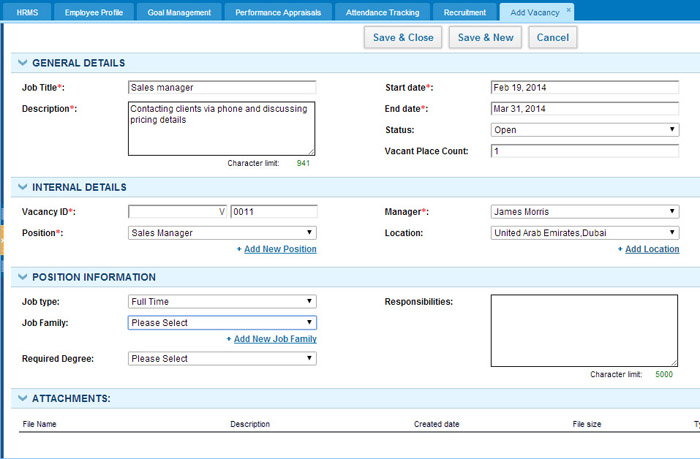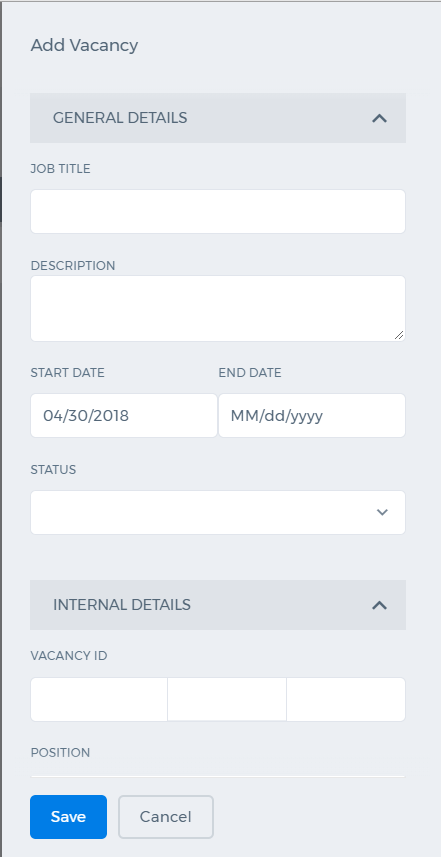 Fill in the following fields (fields with red asterisk are compulsory):
Job Title–Vacancy name.
Description–Short description of this vacancy.
Start Date–Vacancy creation date.
End Date–Vacancy end date.
Status–Current status of this vacancy.
Vacant Place Count–the number of places available.
Vacancy ID–Unique number assigned to this vacancy (you can leave default one, or edit it).
Position – Select appropriate position from the drop-down list or create a new one.
Manager–Employee, responsible for managing candidates for this vacancy.
Location–Choose location, where this vacancy is located (or add a new location).
Job type–Part-time or full-time.
Job family–Choose job family from the list (or add a new job family).
Required Degree– Minimumeducational degree required to be qualified for this job.
Responsibilities–Short description of responsibilities, which this job will include.
Change Vacancy Status
In order to change vacancy status, you can Edit this vacancy or change it directly from Vacancies listing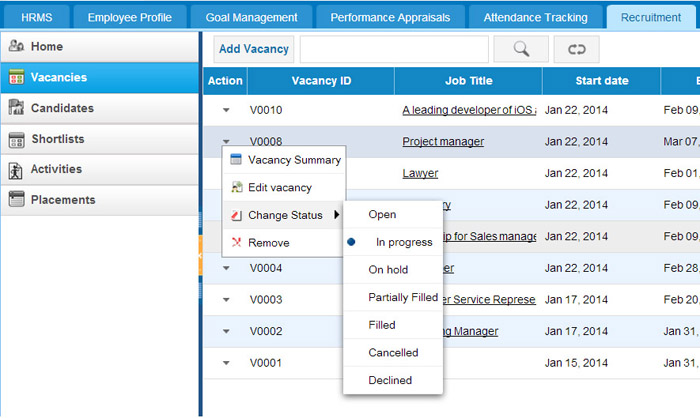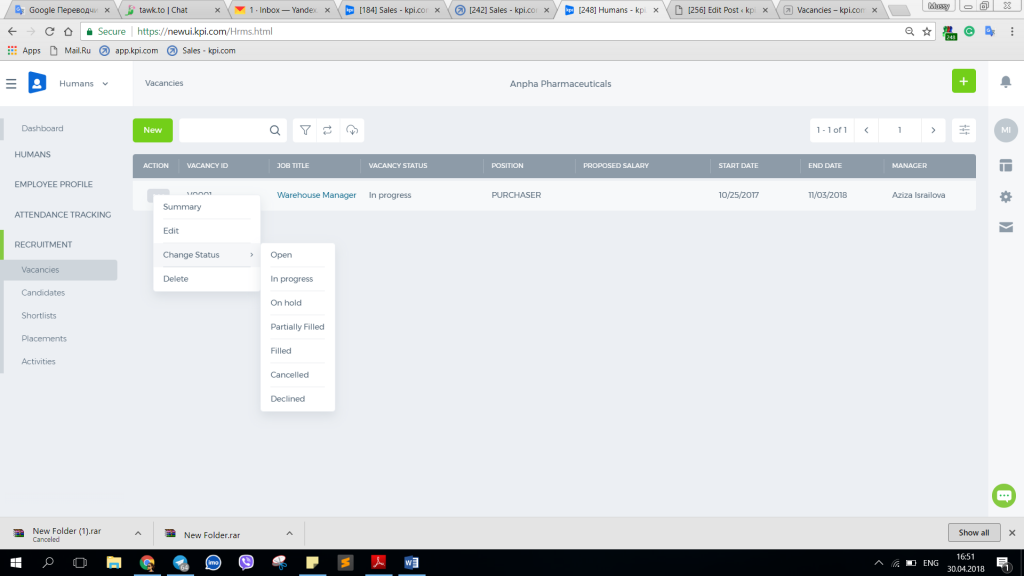 See also