Placements
Placement can be added only for Candidates, which are already shortlisted.
Add new placement
In order to add a new Placement, go to Placements listing and click on Add Placement.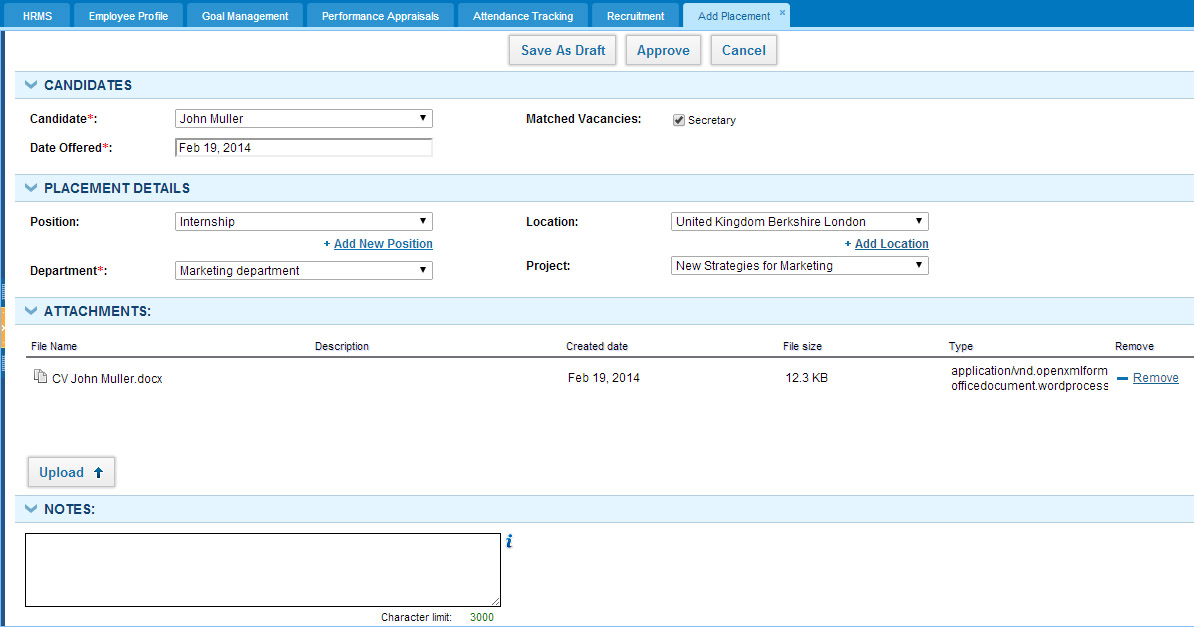 Candidate – Choose candidate to be placed.
Date Offered – Date, when placement was offered to this candidate.
Matched Vacancies – List of vacancies, which this candidate was matched to.
Position – Position, on which this candidate is being placed. You can also add a new Position.
Department – Choose department that you are going to allocate this candidate to.
Location – Choose location where this candidate is going to work. You can also add a new Location.
Project –Choose project that this candidate will be assigned to.
On Add Placement form you can upload some related attachments or add notes, as well.
You can then save this placement as draft and get back to it later, approve it or approve and hire his candidateright away. Once you hire him/her, his/her status will become Hired and he/she will appear in the list of employees in the HRMS section.
See also