Shortlists
In order to add candidate to short list, click on Select Candidate button from Shortlists listing.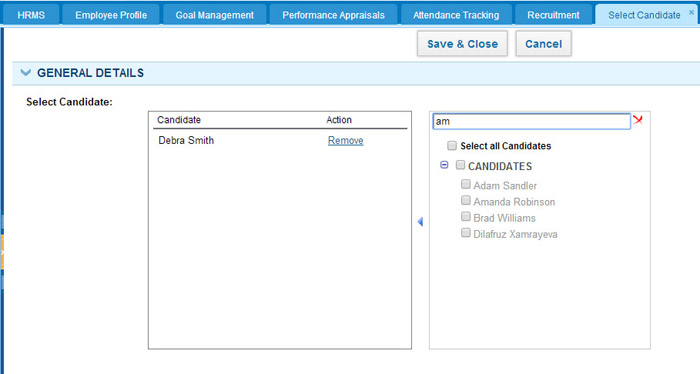 Search for candidate name on the right, tick it and click Save & Close (you can select more than one candidate). Once candidate is added to shortlist, their status will change to "Shortlist".
You can also add candidate to shortlist from Candidates listing.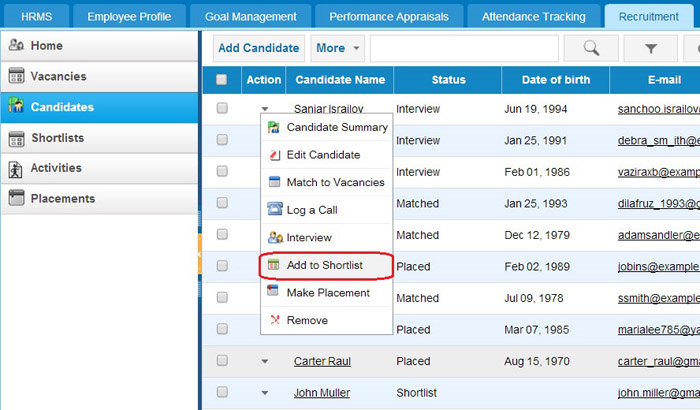 You need to find required candidate, click Action and select "Add to Shortlist".
See also