Wiki
Searchable • Contextual • Onboarding
Candidates
Add/edit a candidate
In order to add new candidate, press Add Candidate button in the Candidates listing.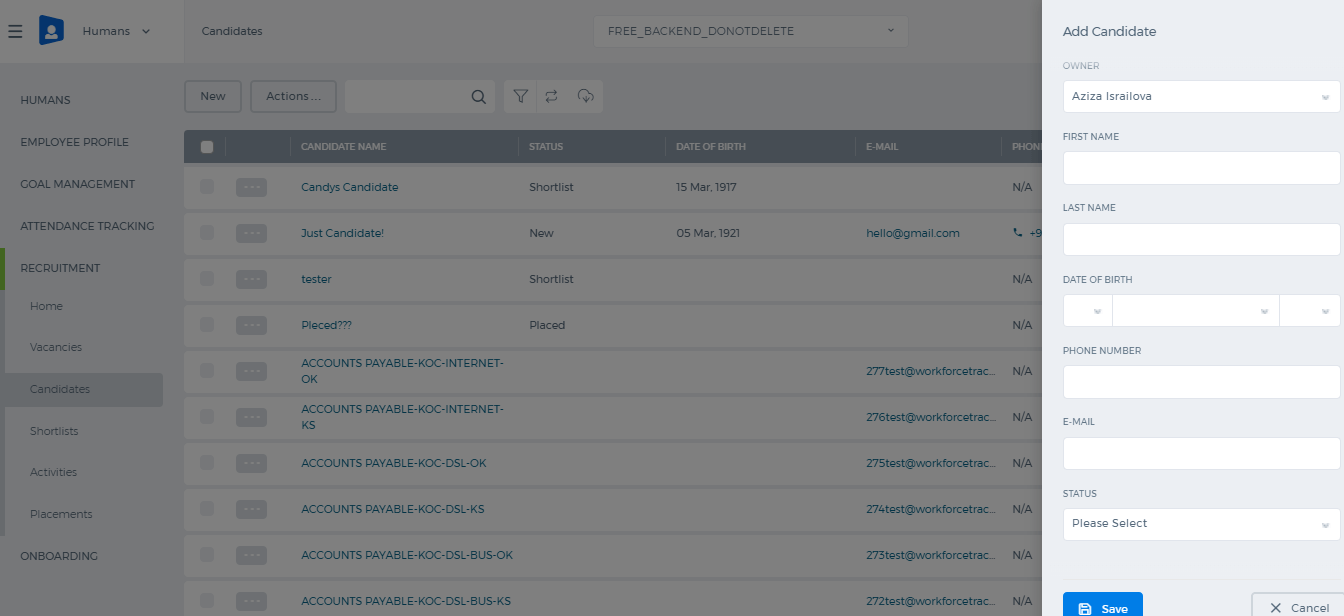 Fill in the following fields (fields with red asterisk are compulsory):
Number–Unique number, assigned to this candidate (you can leave default one, or edit it)
Owner–Employee, responsible for contacting this candidate
First name – First name of the candidate
Last name – Last name of the candidate
Date of birth – Date of birth of the candidate
Source – Choose the way this candidate was found
Matched Vacancies – tick vacancies, for which this candidate might be suitable
Work experience (years)–amount of previous work experience(can be specified in months or years)
Current employer – Current employer of the candidate
Expected salary – Salary, which this candidate is expecting to have
Status – Current status of this candidate
Preferred location – Choose location, where this candidate would prefer to work
Skills – List of skills that this candidate possesses
E-mail – One or more e-mail addresses of the candidate
Phone Numbers–One or more phone numbers of the candidate
IM Address – One or more Instant Messenger addresses of the candidate
Web Address – One or more web addresses of this candidate
You can fill in candidate's address information, add some extra notes or attachments. Also, candidate can be linked to Project, Contact, Lead, Opportunity etc.
Candidates Listing
In order to perform different manipulation on candidates from this listing, you need to click on the Action menu.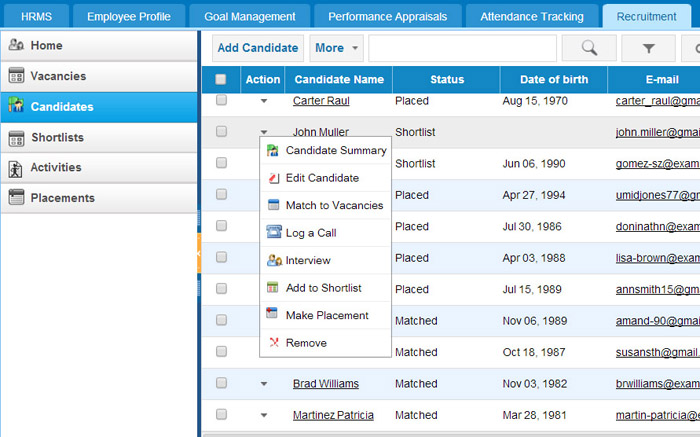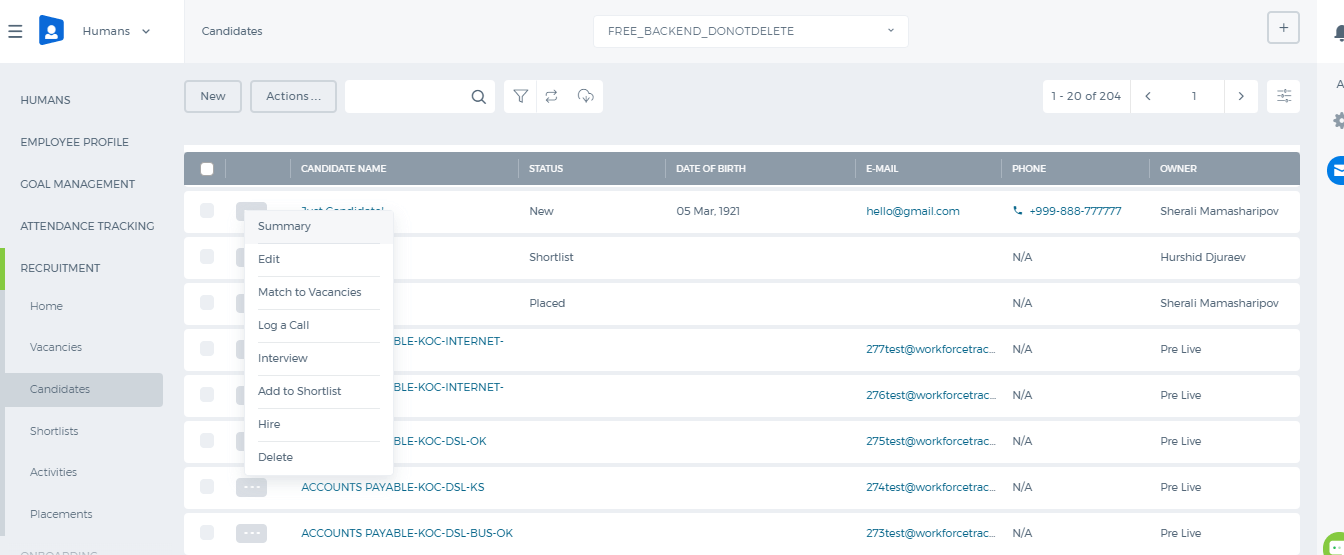 You can Match this candidate to active vacancies, log an Event (Call or Interview) for him/her or add him/her to Shortlist.
See also