My Attendance
My Attendance page involves reports about your in/out hours, timeslot, leave status and leave requests for the current year.

You can add and remove leave requests or change the leave request type to paid or non-paid.
You can also look at the calendar which highlights company holidays and day-offs in red.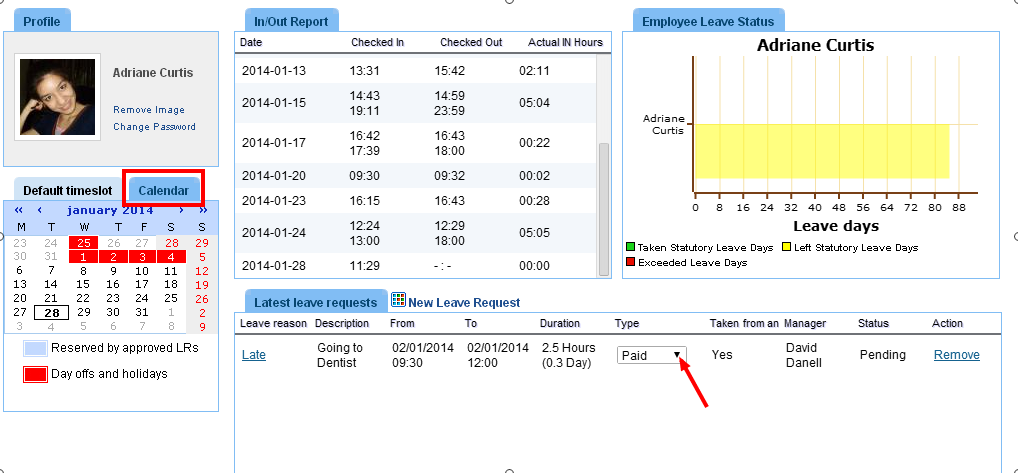 See also