Wiki
Searchable • Contextual • Onboarding
Timesheet Editor Role
For project managers it is important to take control of project employees' activities. Besides approving timesheets, reviewing tasks and managing the project involvement, project managers sometimes need to fill timesheet on behalf of employees. Timesheet editor role helps them to do that.
Timesheet editor role gives full access to employee timesheets: add time, change task status, submit for approval, remove time etc.
To assign a timesheet editor role go to Humans>>Employees>>Edit Employee profile and choose Timesheet Editor role under Account Information part.
The timesheet editor can then go to Projects>>Timesheet and enter the employee name in the Employee field which then shows employee's timesheet.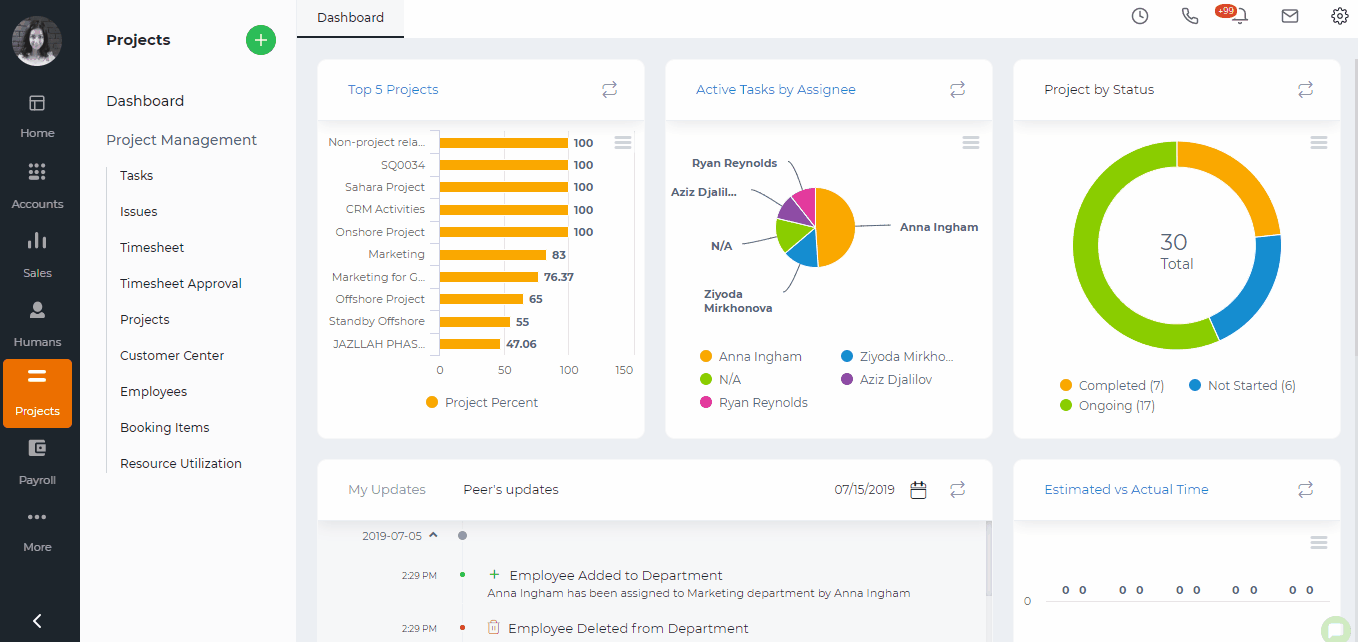 Created by Aziza Israilova, 
July 2019
See also