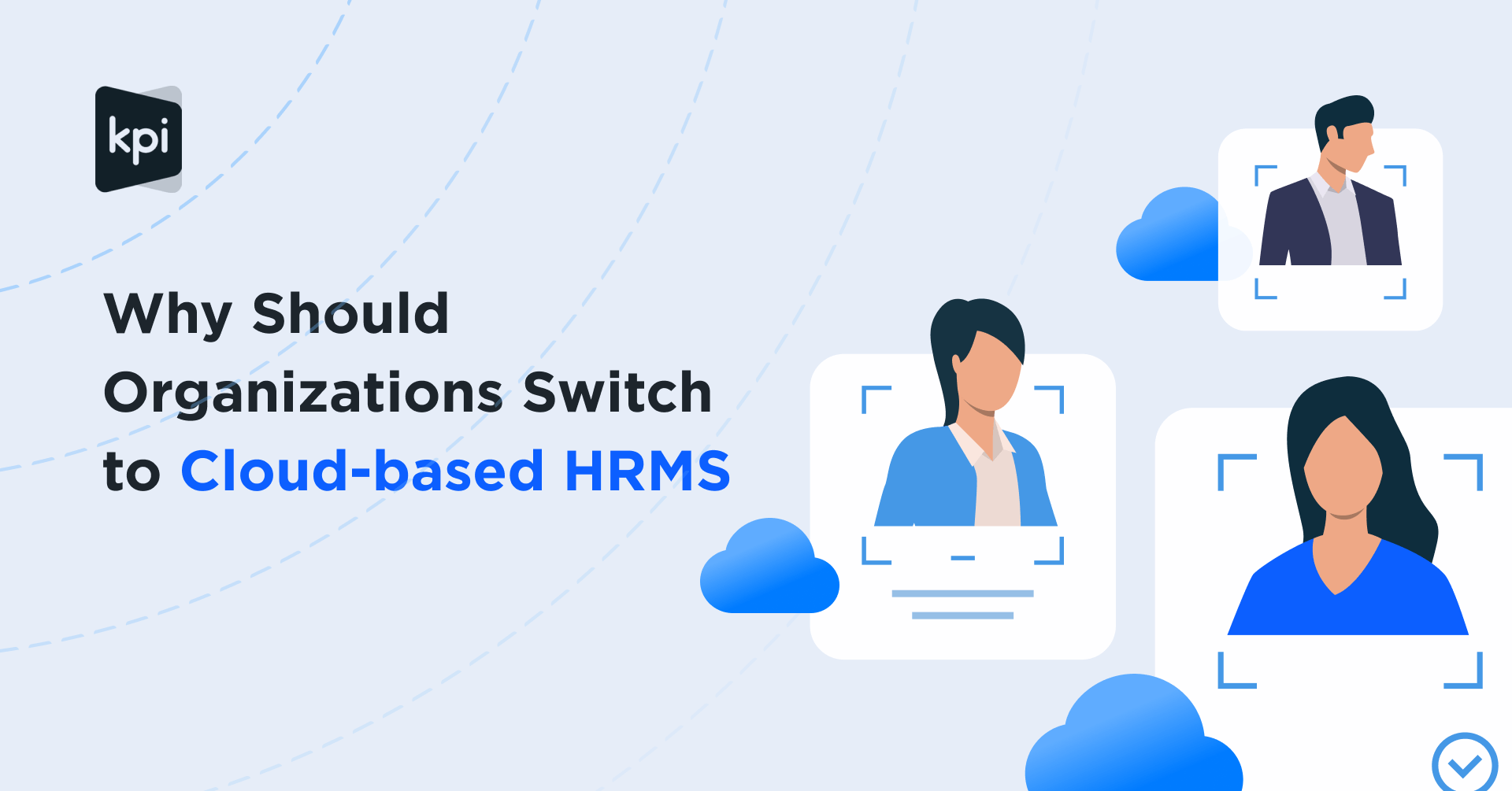 Why Organizations Should Switch to Cloud-based HRMS
As an entrepreneur in today's digital workplace, you must have heard of Cloud-Based Human Resources Management Systems, or what is typically referred to as SaaS HR Software. Companies – small and large – have embraced cloud computing and incorporated it into their diverse functions, including HR. This is because cloud-based systems can increase performance, enhance collaboration, and are accessible anytime, anyplace. If you've been considering moving your HR processes to the cloud but still need more hard evidence, kpi.com will highlight the top reasons why cloud-based HR software can significantly benefit your HR department.
Cost-Effectiveness
The cost-effectiveness of cloud-based HR systems is one of its significant advantages. With a cloud-based HRMS, you won't have to spend a lot of money upfront to set up the hardware. There will be no costs for supervision or upgrades, and there will be no hidden costs. Adopting a cloud-based HR system will undoubtedly save you thousands, if not tens of thousands, of dollars.
Improved Security
Modern cloud-based HR systems comply with industry standards and security regulations, so data breaches are unlikely to happen when you move to the cloud. SaaS companies are paying a lot of attention and funds to the problem of cloud security, and many are offering easy-to-use options to secure, backup and store your data.
Scalability & Customization
Cloud-based HR systems are scalable and customizable. You will not face any limitations when changing your subscription in real-time as your company grows or shrinks in size. Instead, you'll enjoy a customized approach to select the features you need and pay. If you want to make radical customizations or changes to the cloud-based HR software you're considering, you should choose an on-premise solution.
Enhanced Accessibility
Cloud-based HR systems empower employees, managers, and HR people to access the system anywhere and anytime. It also allows you to assign specific user permissions to ensure that only authorized personnel have access to sensitive employee and company data.
Simple Integration
A well-designed cloud-based HRMS integrates seamlessly with other HR systems such as Applicant Tracking Systems (ATS), Pre-Employment Testing Platforms, Time Tracking Machines, or other required HR features, making it easier and more efficient to manage your HR processes and tasks from a single platform.
Easier and Faster Implementation
You won't have to deal with the trouble of setting up an HRMS if you choose a cloud-based HRMS. Your software provider will manage the cloud-based HR System setup procedure with lightning speed and any technical or user support that may be required. It's also worth noting that cloud-based solutions are built with the end-user in mind, so you won't have to worry about how your employees interact.
More Efficient HR Processes
Employee self-service features in cloud-based HR systems allow your employees to access the system at any time and from any location, allowing them to handle HR-related tasks and requests without returning to the HR department, saving time for your HR staff and increasing employee engagement.
Increased employee engagement
HR operations play a critical role in increasing employee engagement. Employee engagement can be harmed by a lack of HR software that gives employees control over their data. Employees may effortlessly access their essential information and communicate with their coworkers using cloud-based HR software. Employees feel more trusted and motivated when they have access to HR operations 24 hours a day, seven days a week.
Cloud-based HR software now has an advantage over on-premises HR software. Because the service provider takes care of the maintenance, cloud-based HR software can save your employees time. It's also affordable and convenient for employees. To try all of this, sign up for 14-day free trial at kpi.com.