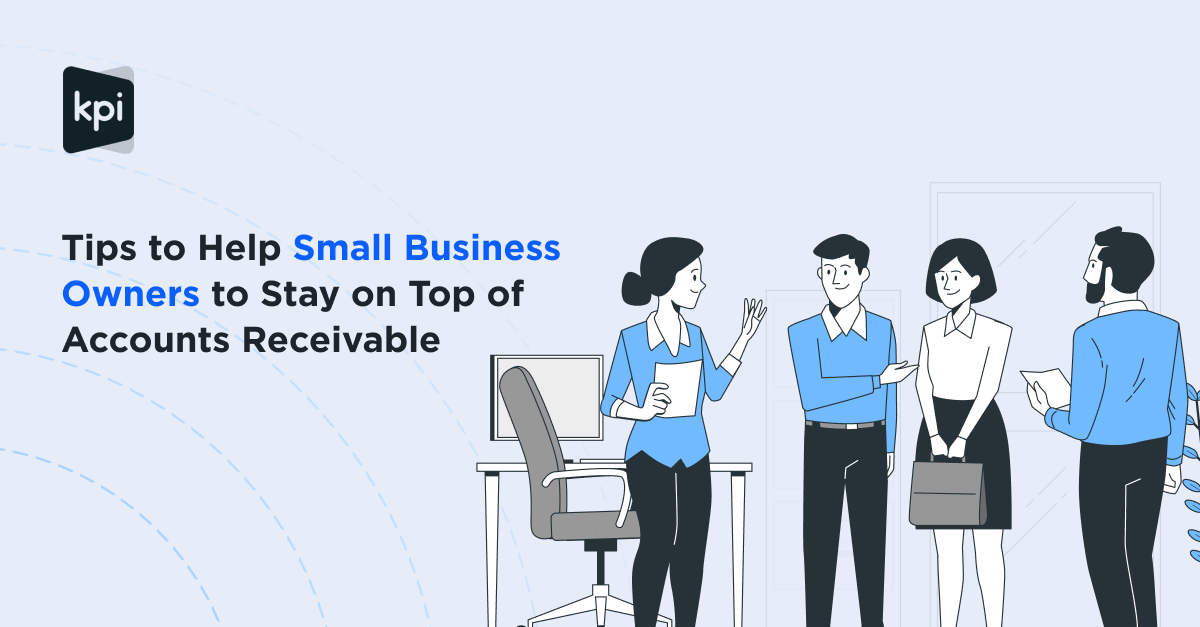 Tips to Stay on Top of Your Business's Accounts Receivable
For small business owners, accounts receivable is the lifeblood of your business's cash flow.
Accounts receivable indicates how much cash you're awaiting from unpaid invoices. It is a vital indicator of your business's financial health.
Payment assurance is critical, regardless of your business type. Here are the most significant pointers to help your company remain on top of its receivables:
Communication with Your Customer
Regular and prompt communication with clients is key in accounts receivable processes. Keep track of transactions; nonpayment mistakes occur more frequently in the first 60 days following delivery due to limited or incomplete client communication.
Establish Solid Internal Procedure
Establish a process to complete the claim and follow the process. Choose a certain day to create, print, and send the invoice. Select another day to print the accounts receivable report and contact customers who have exceeded their payment period. As small businesses grow, they may need to divide these responsibilities into different people in order to keep track of all their accounts.
Receipt of Invoices Confirmation
Contacting the client to confirm receipt a week after sending an invoice will significantly increase the success of accounts receivable. Emails can be lost or accidentally deleted from the email inboxes. Quickly querying your invoice receipt also gives you the opportunity to collect feedback on the products offered, which demonstrates your excellent customer service skills.
Establish Credit Under Reasonable Terms
Today's technological advances allow businesses to receive payments before shipping products or servicing orders. However, this is not always possible for service-oriented companies and high-priced products. In such cases, have the customer apply for a credit line. You can evaluate their solvency and set credit limits that you are happy with. It also provides an opportunity to ensure that both parties are clear about payment terms and what happens if an account default occurs.
Everything Should Be Documented
Accounts receivable document will help business owners and accountants submit their financial statements weekly or monthly and assists them during tax document submission purposes. Make a note of the assignments, discussions, and agreed terms from the first contact with the customer. In the worst case, this document is also important if you need to force payment through a collector or court.
The payments raised via accounts receivable are the fuel that drives your business. Inconsistent attention to tasks can starve a company's growth, but a smooth process results in a well-fueled machine that can achieve all its goals.
Use Accounting Software
Creating and sending invoices can be time consuming, as well as clearing and tracking all accounts receivable and payable together with confirmation of receipt and tracking of late invoices.
Many small businesses are looking to accounting software that provides an easy-to-use, well-organized interface for recording transactions and tracking accounting metrics. Therefore, there will be the need for software that can handle the task with much ease, accuracy, transparency, speed, and efficiency.  To learn how kpi.com accounting solution can help you to manage your accounts receivables, schedule a complimentary demo of our system today.