Stock Valuation
1. The Stock Valuation shows the product transaction dates, its balance and quantities. To see Stock Valuation details, go to Reports page. Choose the Stock Valuation from list of menu in left corner. Click it: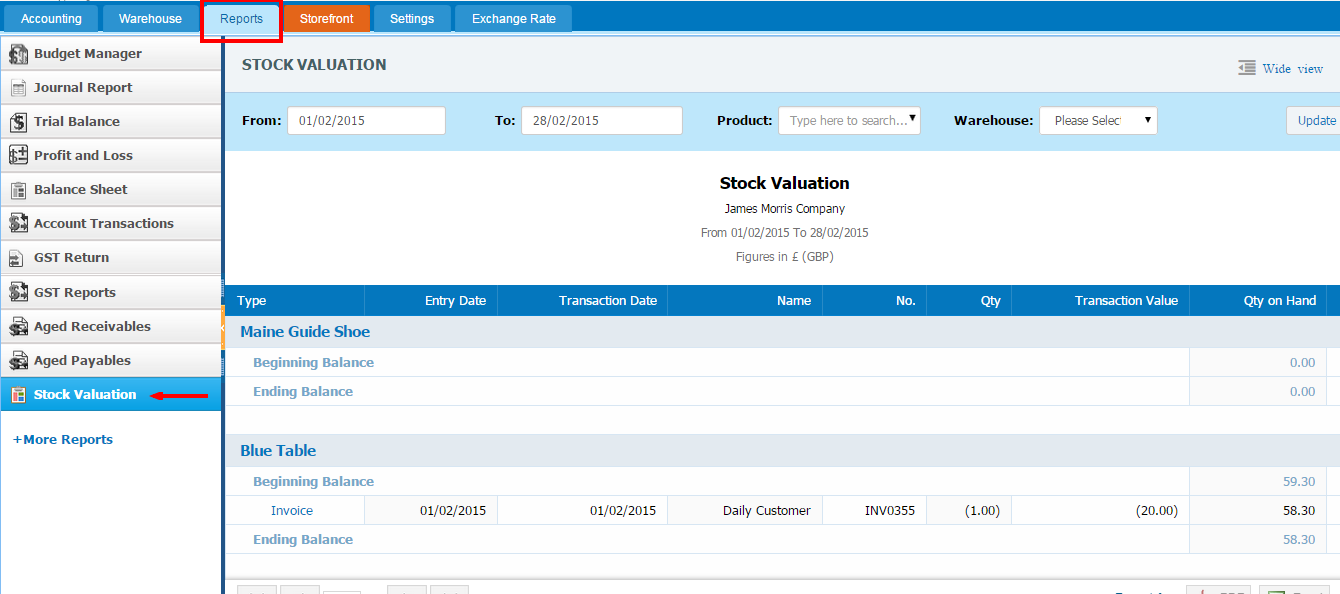 2. Firstly, select the date From  to To date the product actions. Select the Product from dropdown list and choose Warehouse. Then click Update button for refreshing page.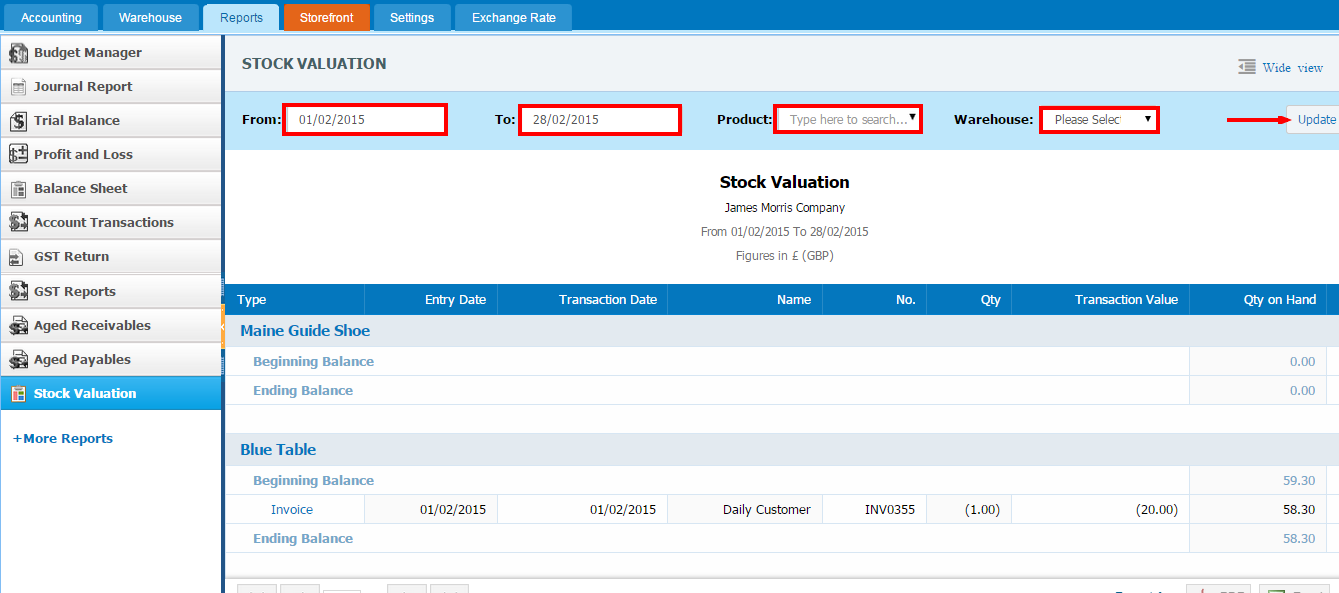 3. When you updated the page you may see Product details in identified date. There are shown Beginning Balance, Products transactions with Purchase / (Sales) informations and Ending Balance respectively.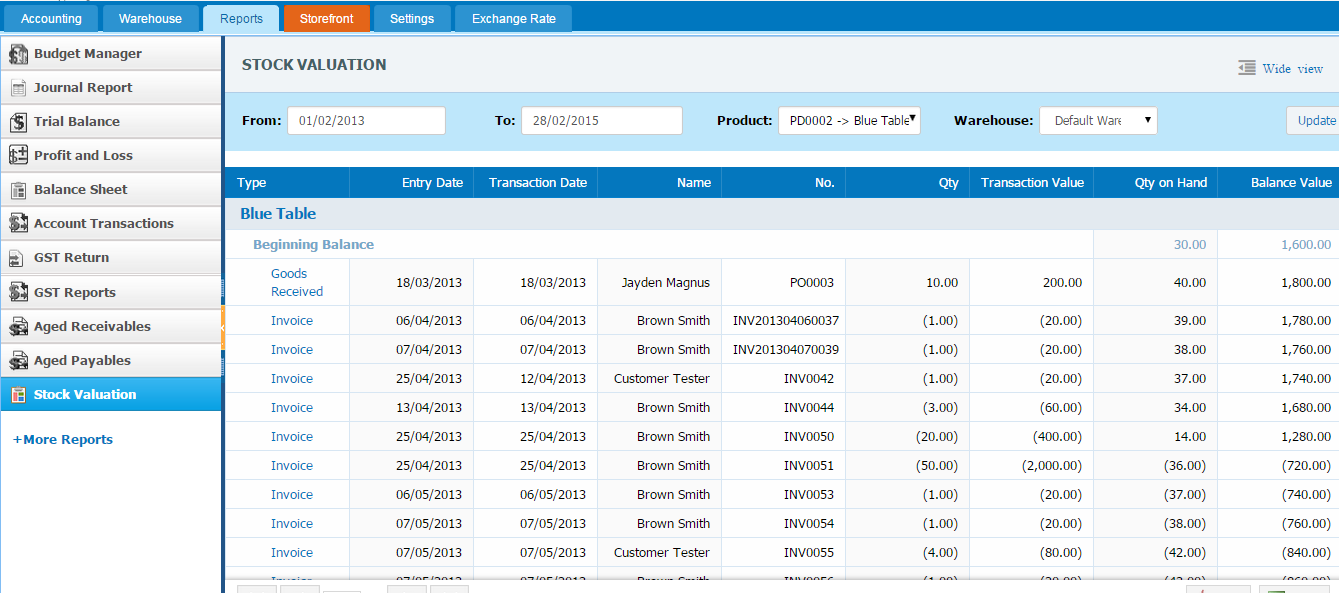 Type – Type of product, it's balances
Entry Date – The date that product has entered
Transaction Date – Transaction date
Name – Name of customer/supplier
No. – PO / SO numbers
Quantity – Product quantity
Transaction Value – The value of transactions
Quantity on Hand – Quantity of product in hand
Balance Value – The final value of items
See also