Wiki
Searchable • Contextual • Onboarding
Reports
The Reports is very handy for creating reports based on the data you have in the system, saving them and sharing with your colleagues. The Reports already has some necessary reports built in for each section such as Sales Reports, Lead Reports, Overdue Projects reports and so on.
Add Folder
Click on the Plus icon and choose Add Folder. Type the details of the report and click Save. Later you will be able to save your custom reports under this folder.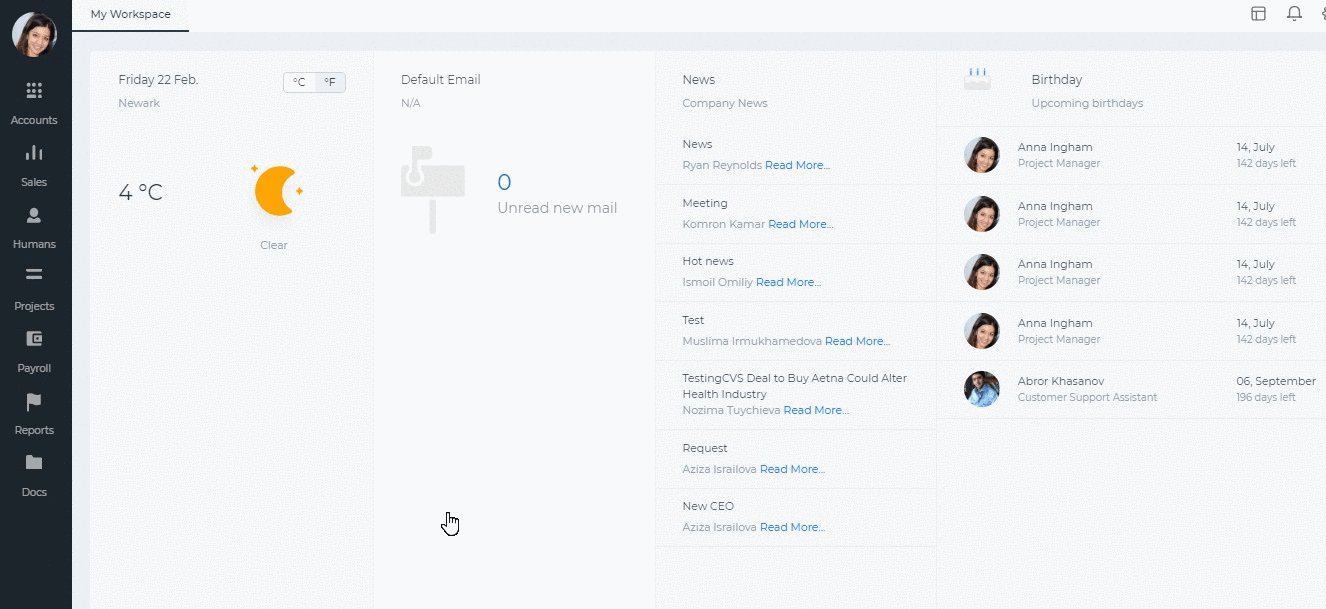 Add Report
Click on the Plus icon and choose New Report. Choose the report type whether it is a timesheet reports, sales invoice, employee report etc. Then you can customize the columns and the report itself by clicking the customize icon and going to the tabs on top of the report. You can choose the report type, group the column, select summaries, create charts and apply filters.
Save Report
In order to save the report you need to click Save Report button and fill in the fields given.
Share Report
With this function you are able to share the ready reports with your collaborators and even schedule recurring emails with attached report. Click the Share button once you have saved the report and set up the notification recurrence.
You can export the report to Excel, PDF or CSV files using the export button on top of the report.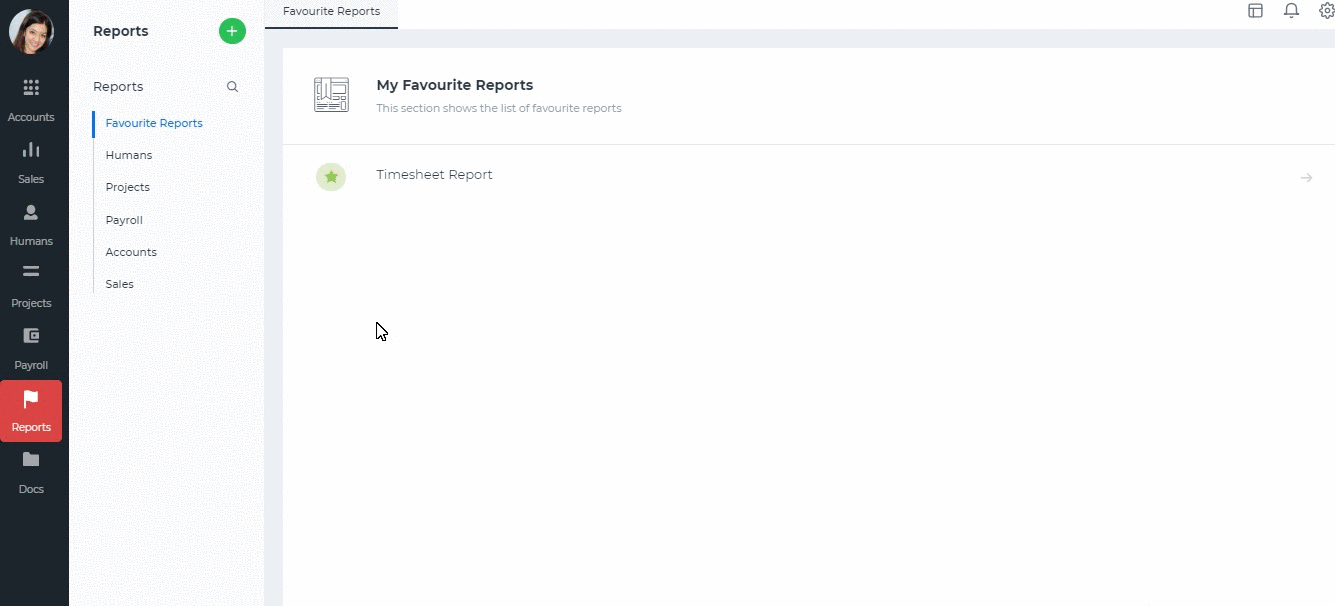 Created by Aziza Israilova
February, 2019
See also