Wiki
Searchable • Contextual • Onboarding
Personal Goals
Personal goals are career development goals that an employee intends to achieve in given time-period. If personal goals are related to company goals too, they can be assessed in Performance Appraisals sections.
Employees are able to view their own personal goals in Goal Management – Personal Goals section.


Add/Edit Personal Goal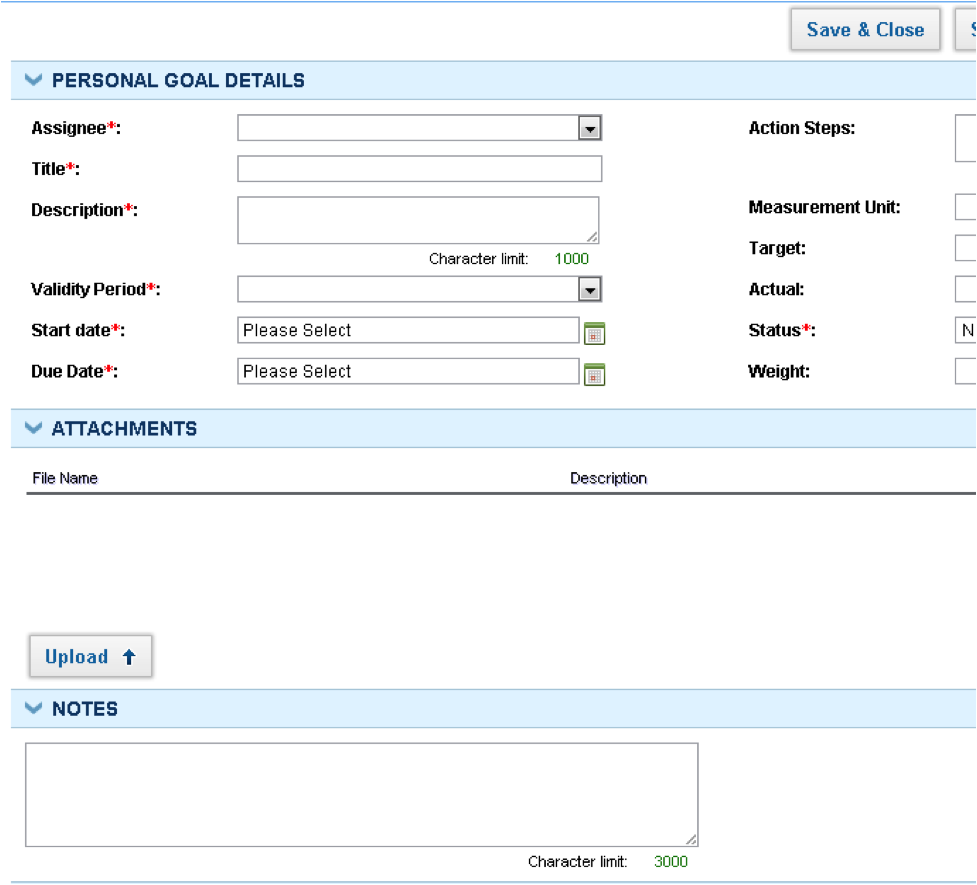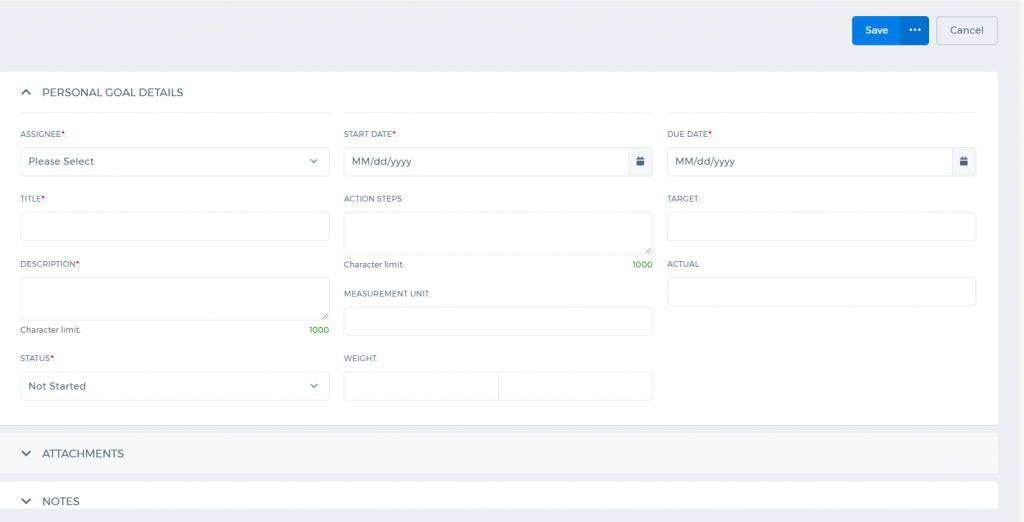 Fill in following details in adding Personal Goal:
Assignee – If the employee is adding the personal goal for himself/herself, the assignee field will be populated with employee's name. HR Managers, directors, department leaders can add personal goals for other employees
Title – the Short title of the goal
Description – Short description of the goal
Validity Period – Choose the period for which the goal belongs too. You can add Validity Periods in Settings –HRMS Settings – Validity Periods.
Start Date – The date when the goal implementation should start
End Date – The date when the goal implementation should end
Action Steps – Describe all action steps that need to be taken by the employee in order to achieve the goal
Measurement Unit – Indicate the measurement units of the goal (dollars, days)
Target – Indicate the numeric target of the goal
Actual – Indicate the actual figure of the goal. The field can be left blank to be filled later.
Status – Indicate the current status of the goal
Weight – Indicate the weight of the goal, between the other goals of the employee
Notes – Additional goal notes can be attached here.
After filling the fields, click Save & Close to save Personal Goal.
Personal Goals Action Menu
You can view personal goal's summary, edit goal, add notes to the goal, or remove the goal (administrators only) in the personal goal action menu.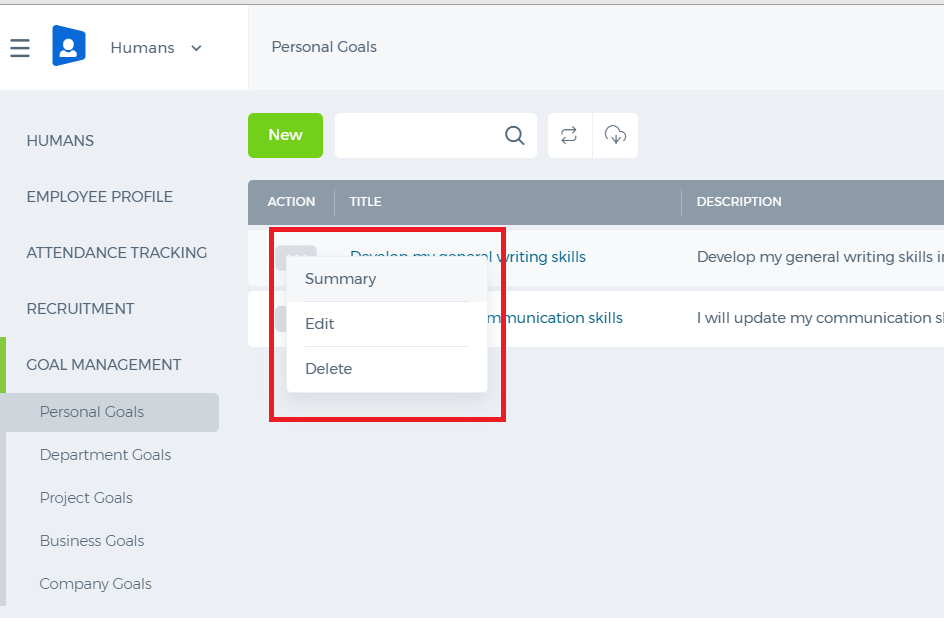 Goal Notes
To add notes to your goal, click the Notes link from the Action drop-down.
Enter the following details:
Subject – The subject of the note
Description – Full description of the note
Visibility – You can control the visibility of the notes.  Selecting the Public option makes your note visible to the public, whereas the Private option hides the content from the public completely.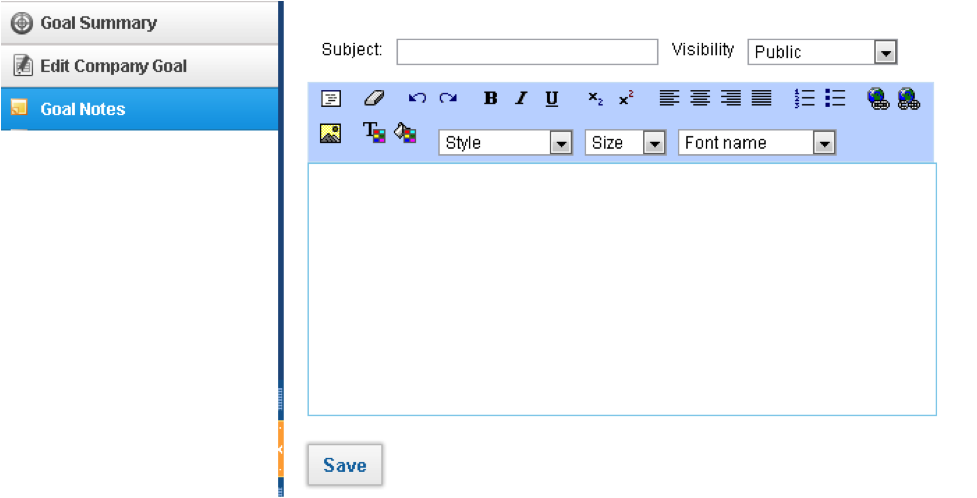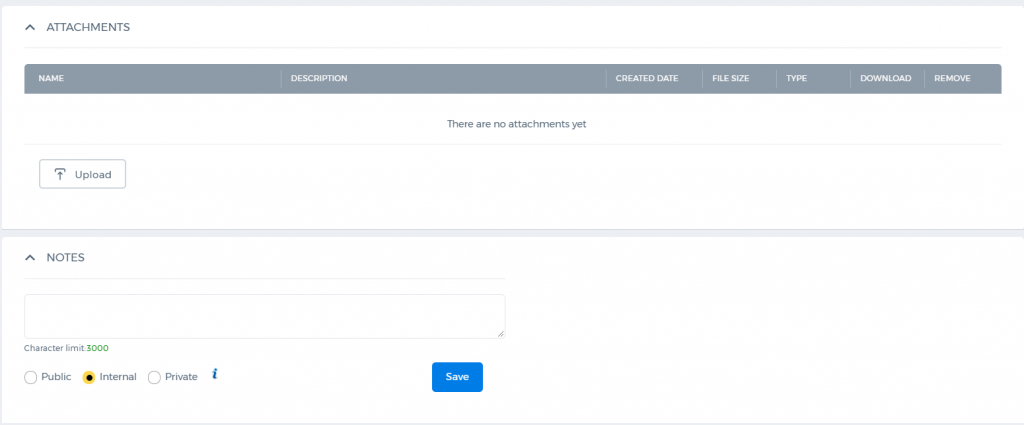 See also