Default Timesheet Reminder
Default Timesheet Reminder is available only for Administrators who enable timesheet reminder for all the users in the system.
You can find it from Settings>>Recurrence Settings>>Default Timesheet Reminder.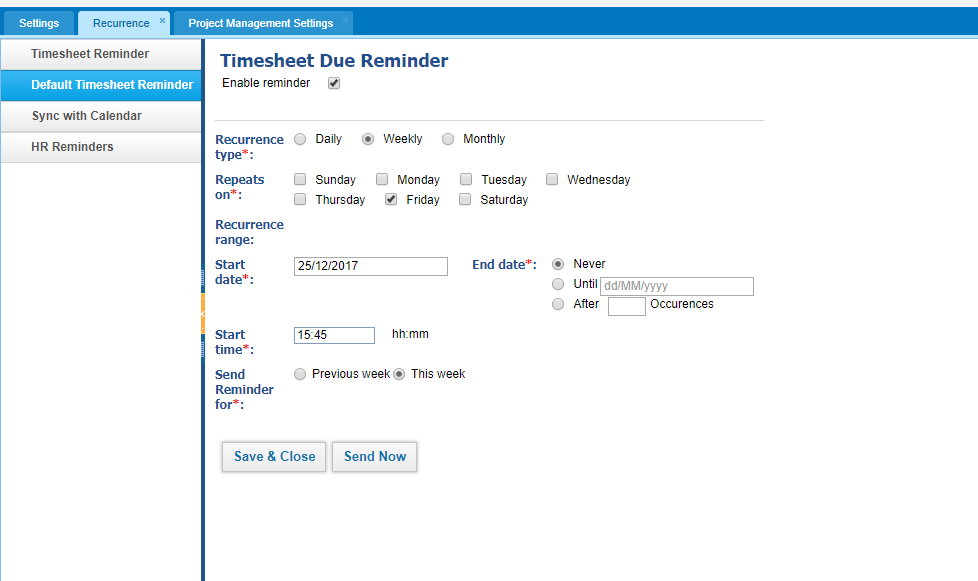 Once it is set, every user/employee using the system will receive a notification about their Timesheet entries.
Timesheet Required For
If you do not need any information about some user's Timesheet Entries, you can disable the reminder for their entries from Settings>>Project Management Settings>>Timesheet Settings. You just need to uncheck the employee needs.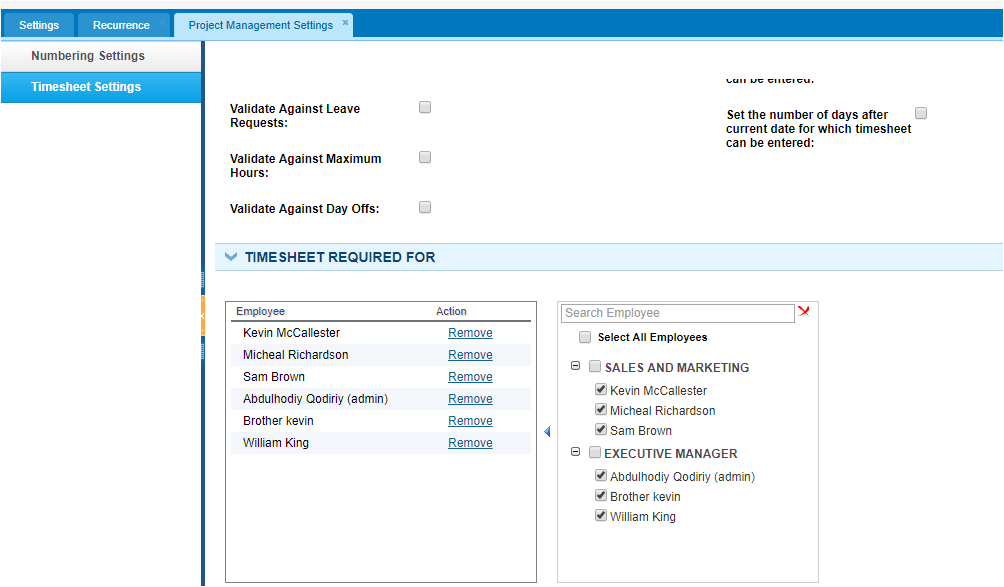 See also