Wiki
Searchable • Contextual • Onboarding
Bill of Materials
Bill of materials (BOM) is a complete form of specific items that are needed to complete a project. The bill of materials can be submitted for a project manager to draft a project for the estimates and budget in kpi.com.
First, start your project by going to the Projects module and fill in the project details.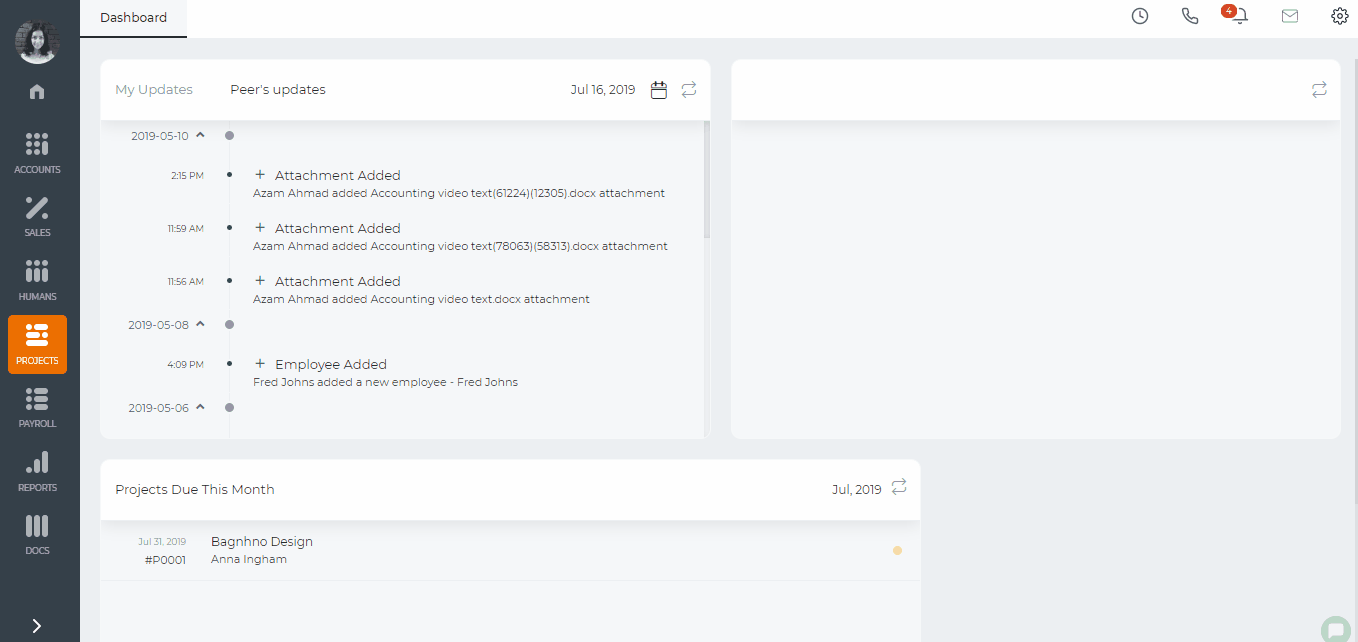 Then go to the Bill of Materials page and list the bill of materials needed
Item – the name of the material needed
Planned Quantity – the quantity needed to complete the project
U/M – unit of measurement
Price – the unit price of each bill of material
Requested Before – the quantity requested before this in the project
Requested Quantity – the quantity you are requesting/you need now.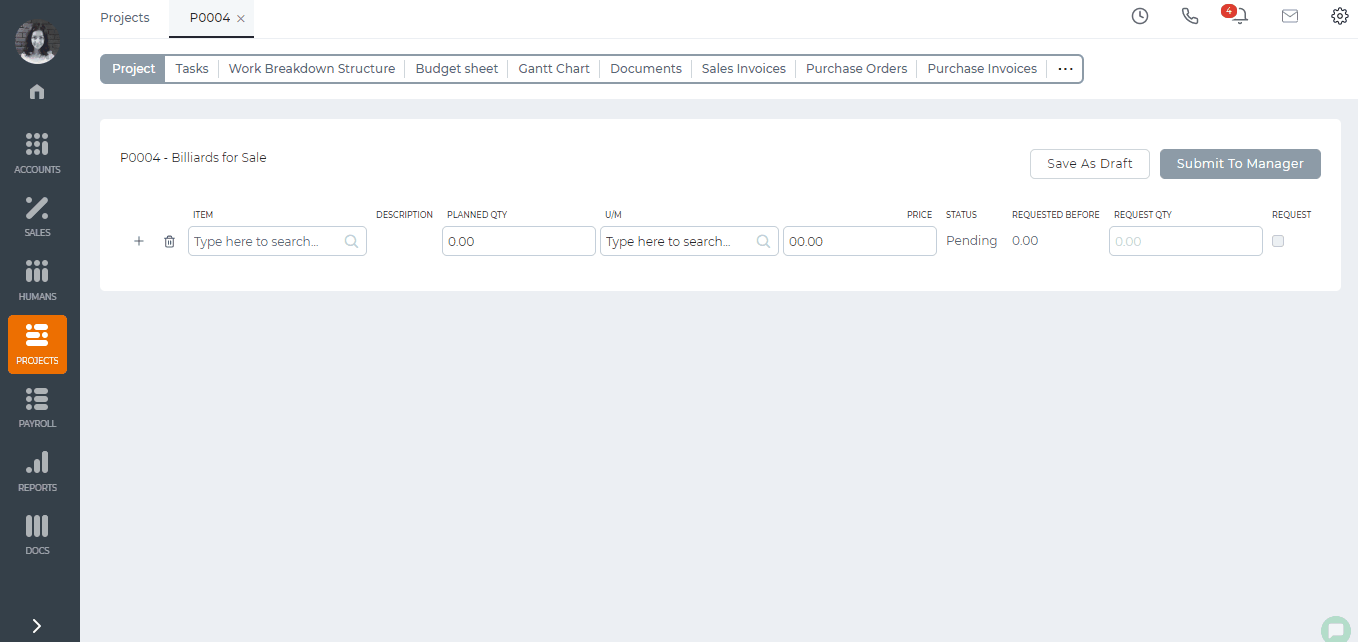 As soon as you submit the bill of materials to the manager, company directors will be informed about it via email. The director can then click the link sent in the email notification and approve or reject the requested bill of materials for purchase and convert the requested bill of materials to "Request for Purchase".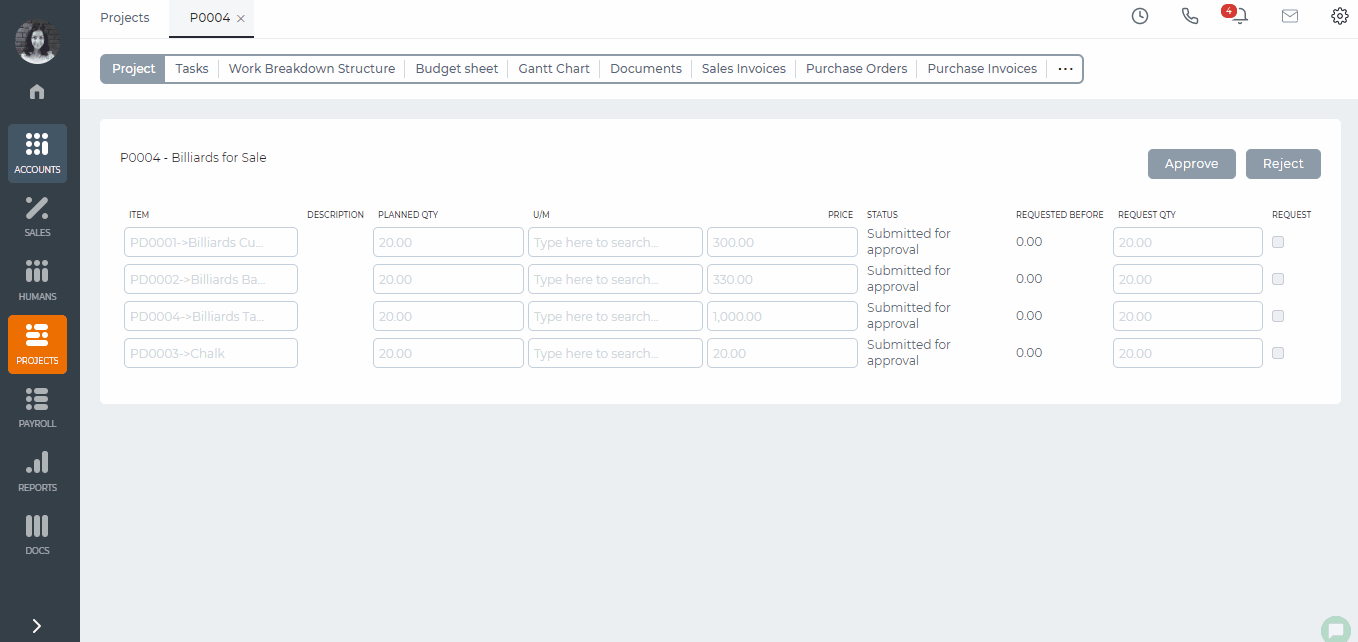 The Request for Purchase, after the approval, can be converted to a Purchase Order.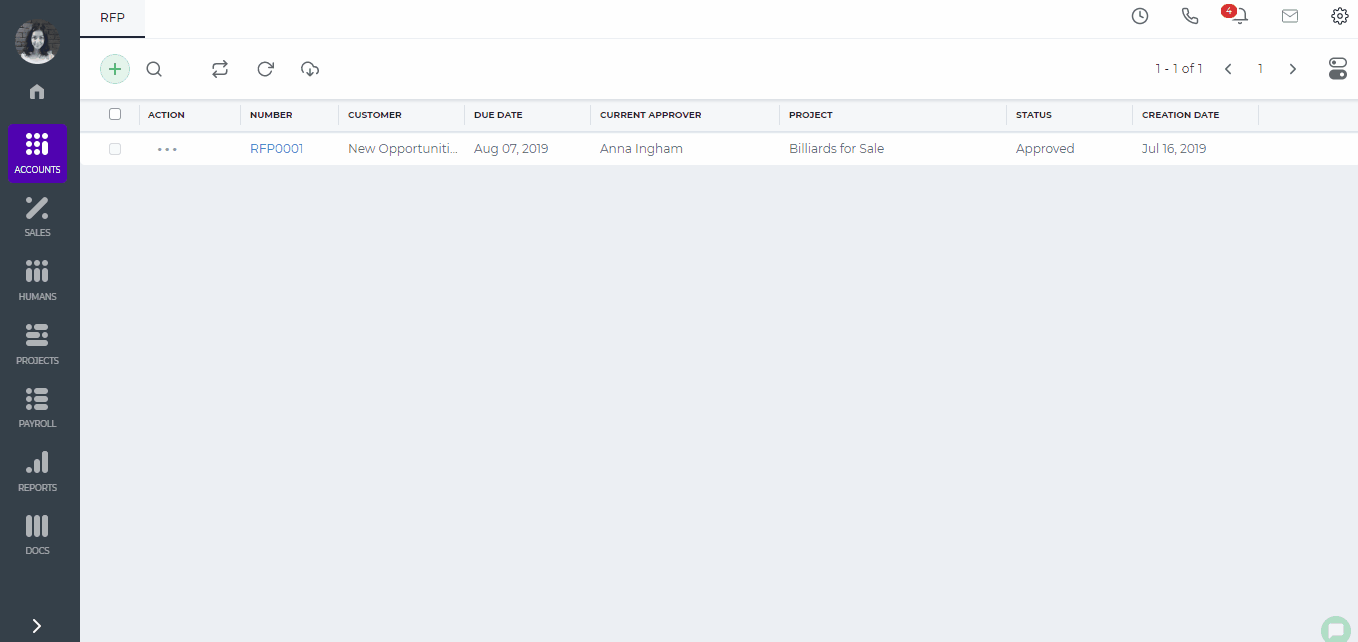 After the purchase order is sent to the supplier, the purchase order will be shown as project expenses under the project budget sheet.
Created by Aziza Israilova, 
July 16