Contacts
Contacts can be added in three ways at kpi.com: manually, by importing or by synchronizing. To add your contacts manually go to Sales>>Contacts section and click the plus button:
Contact – full add form with all contact information.
Quick Add – short form with only important fields.
Multiple Contact – a form that allows adding multiple contacts at a time.
Fill in the form and save.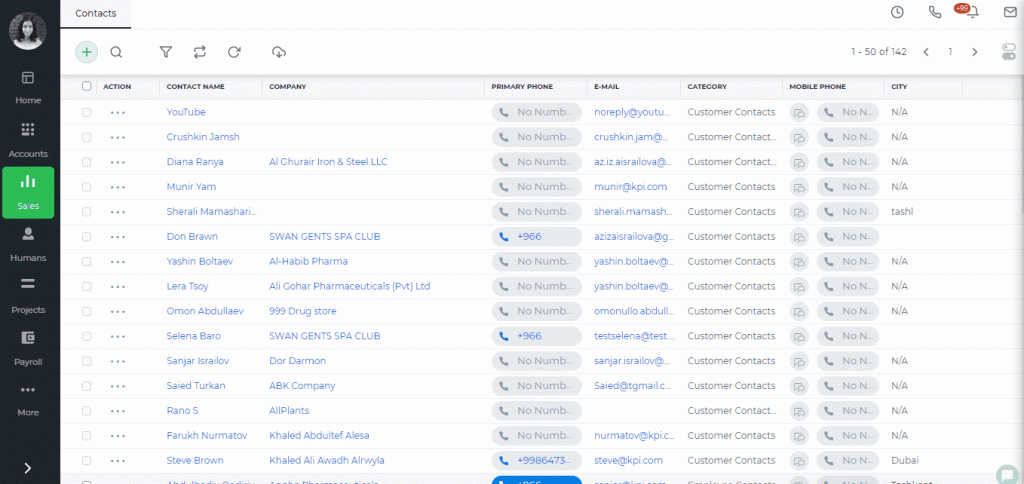 Created by Aziza Israilova, 
May 2019