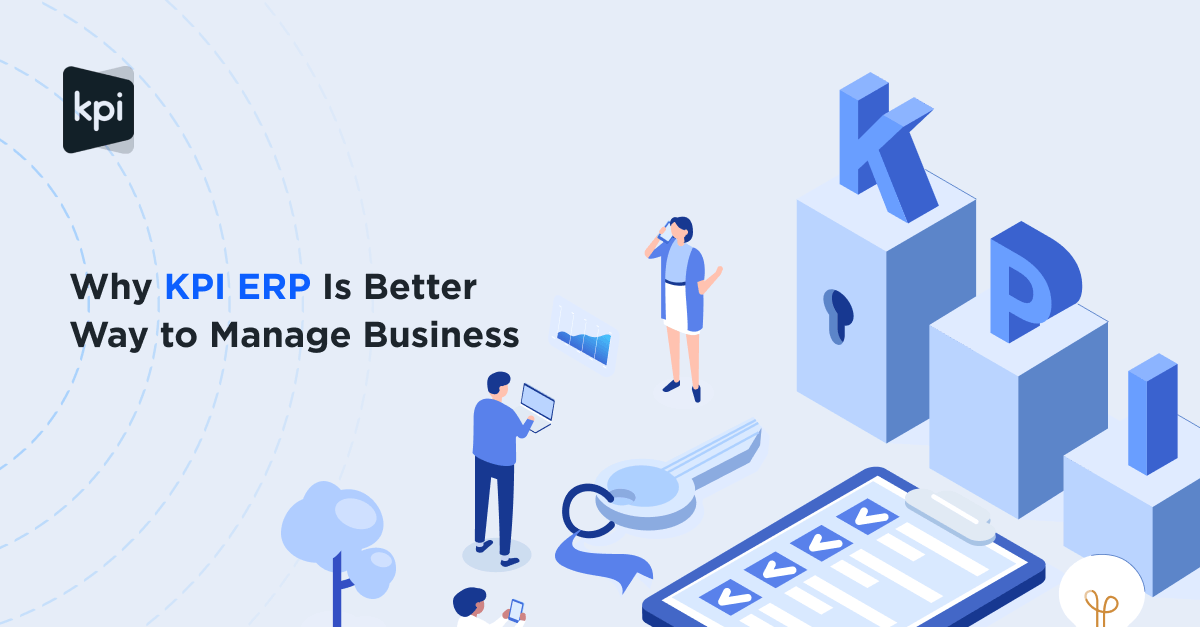 Why KPI ERP Is Better Way to Manage Business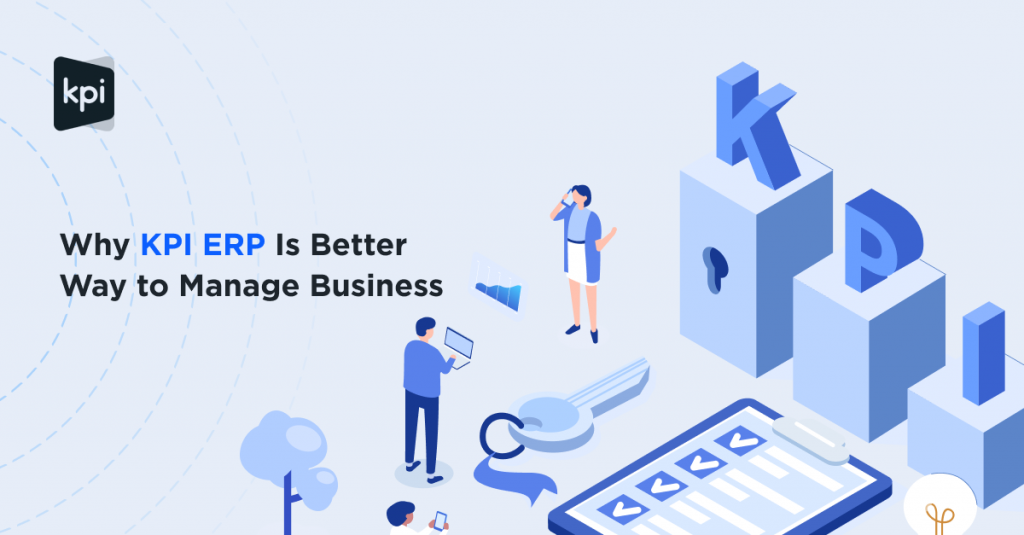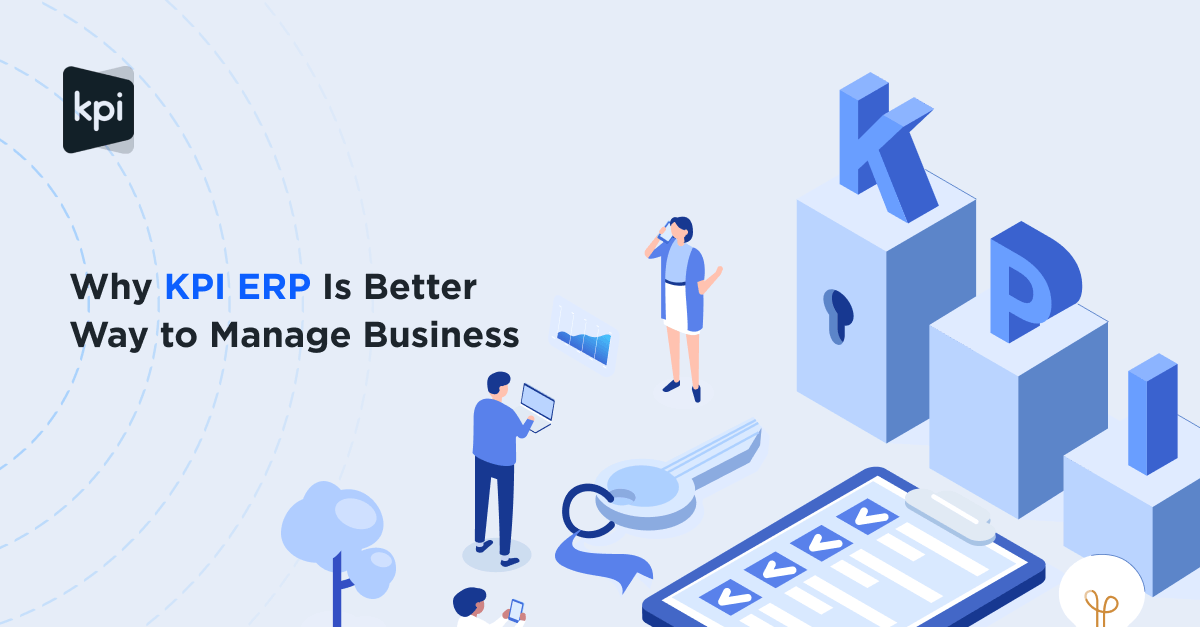 Wouldn't it be great if your business can manage all of crucial data in one place and automate business processes?
All you need is KPI ERP solution. Let's review what KPI ERP is and how it can take your business to the next level.
How KPI ERP Will Help Your Business
KPI ERP is a powerful business management tool that provides you with a 360-degree perspective of your company. In order to save your team's significant time, KPI Software can smoothly combine sales, HR, operations, accounting, marketing project management and more.
With one simple solution, KPI ERP system boosts the efficiency and accuracy of your everyday operations. Without having to enter the same information twice, you can simply communicate information between departments. This will increase your efficiency and have a positive effect on your company's bottom line.
Benefits of KPI ERP
Let's review the benefits of KPI ERP system.
Boost Efficiency
A Cloud-based KPI ERP system expeditiously manages all the resources of your business.
You no longer need to manually enter all the data with KPI system. KPI ERP reduces manual tasks since you don't need to maintain all of your important and private data and records on Excel sheets.
All company operations will be streamlined with ERP software by making them effective and simple for your business. You can quickly gather information and edit all records in accordance with your needs and preferences. All departments (finance, HR, sales, marketing, production, and inventory control) will be integrated into a single database via an efficient KPI ERP system.
Business Automation Improves Information Management
Performance measurements and indicators are essential for assessing business development. Additionally, they assist you in establishing your long-term objectives.
It would be a difficult chore for you to manually compute sales margin, profit ratios, and other similar measures if your business begins to develop.
KPI ERP system fosters corporate automation. Employees from various departments within the company may access common data and information by using KPI ERP, eliminating the need to keep manual records. Additionally, this system provides coordinated reports depending on important business KPIs.
Since the data is instantly accessible to everyone, the management of the organization can make important choices swiftly.
Enhanced Workflow Boosts Productivity of the Business
Workflow in all areas will be simplified by the KPI ERP system. Data access will be simpler through user-friendly interfaces. Employees will readily obtain all the pertinent information they want for their jobs. Every employee's job will be made simpler and easier with KPI ERP software, whether they are pulling data from a bespoke or standard report or creating a report for presentation. Overall productivity will immediately increase as a result.
Business Accounting Simplified
Any business that conducts its accounting operations manually may experience difficulties.
Furthermore, it will be impossible for a business to survive in this world if the sales, accounting, finance, and HR departments cannot access the shared data.
The employee must invest a significant amount of time and effort in financial reporting and routine accounting.
These chores will be minimized by implementing KPI ERP corporate accounting software.
KPI ERP will increase efficiency and decrease delays by integrating and analyzing crucial financial data.
Transparency Across Departments
Every company's most valuable business assets are information and data. To make sure that all corporate information is processed and accessed by appropriate and reliable employees, data security and integrity are crucial. In addition to keeping the data secure, KPI ERP software will restrict access to the data to those who are permitted.
Strategic information may now be kept in one location, but it can also be updated by one or more authorized individuals. As a result, KPI ERP will provide transparency in every division of your business.
Improved Customer Satisfaction
For a business, maintaining customer satisfaction while controlling sales and inventory may be a challenging undertaking. If your customer and inventory data are stored on multiple systems, this may be more difficult. If you try to give your consumer information about a product, this can take some time. The lack of up-to-date inventory data might make your life a living nightmare.
KPI ERP assists a company in keeping information current and also produces a real-time update for all data. This will make it easier for your consumer to get current and accurate info. This will undoubtedly strengthen your interaction with your consumers and increase their loyalty to your business.
ERP Produces a Profitable ROI
In a typical situation, the deployment of on-premise ERP system might take up to three years.
But you may cut down on the amount of time using an ERP solution hosted in the cloud.
According to studies, businesses that place a strong emphasis on return on investment (ROI) at the start of the ERP deployment will see considerable benefits from a could-based ERP system after a year.
Among the many advantages of a cloud-based KPI ERP solution are cost savings, quality enhancements, customer happiness, decreased staff headcount, redeployment, and increased market share.
KPI ERP Implementation
Make your company more agile using KPI ERP system. Project management, inventory management, sales and distribution, procurement management, finance, HR and payroll administration are just a few of the functions included in KPI ERP software. Opt in KPI ERP software in accordance with your needs, which will accelerate the expansion and financial success of your business.
Book a demonstration to learn more.