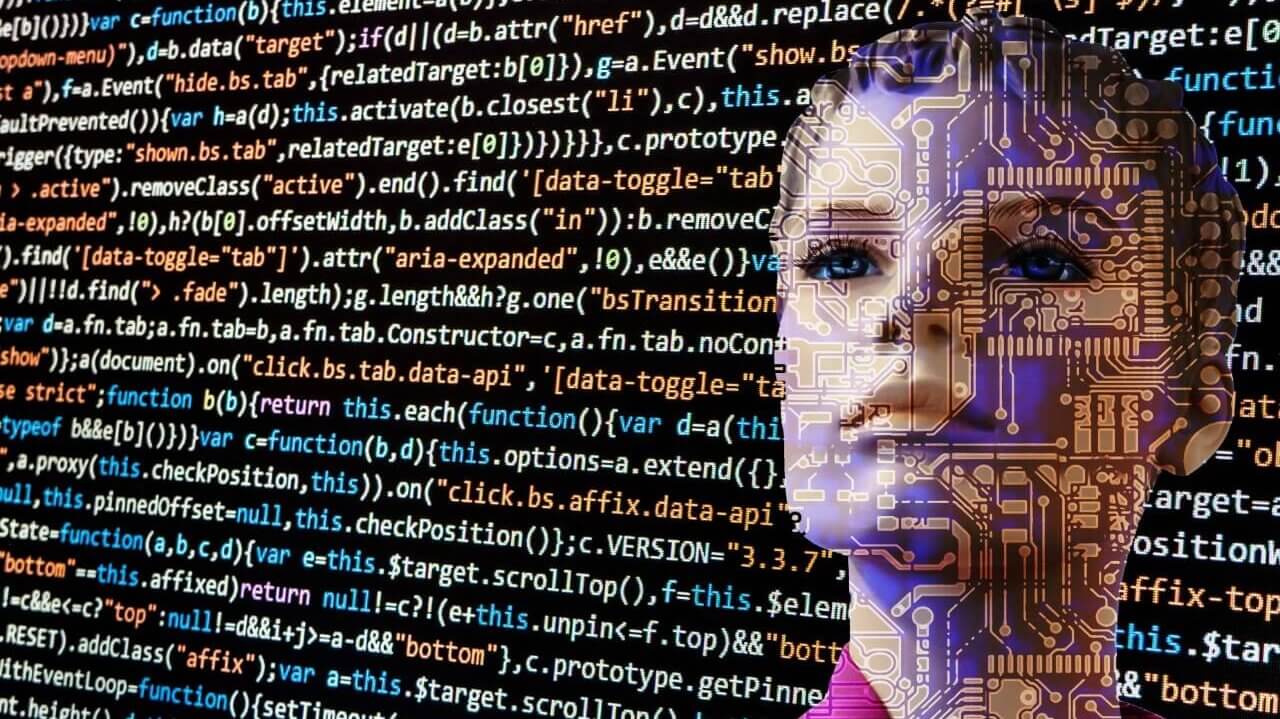 What is Industry 4.0?
Do you want to know more about Industry 4.0? Are you trying to learn how the fourth industrial revolution will impact your business? Continue reading to find out everything you need to know about Industry 4.0, including the principles, goals, drivers, and future challenges.
There is a gradual combination of traditional manufacturing with 21st-century technology, and the fourth industrial revolution is the latest version of the integration between the two mediums. The new phase very much focuses on four main elements:
interconnectivity
automation
machine learning
real-time data
Essentially, smart manufacturing takes physical production and operations and links them via Big Data and intelligent technologies. These features, as well as machine learning, allow companies to create a supply chain that's better connected. As a result, businesses often have a more extensive and holistic view of manufacturing.
What happened to versions 1.0, 2.0, and 3.0? The answer is time. The first, second, and third industrial revolutions took place decades ago when manual labor and was the main focus. With the introduction of electricity, there was an extra emphasis put on technologies in the factories, yet they couldn't survive without physical workers.
In the past couple of years, a fourth industrial revolution has emerged, one which provides a comprehensive approach to manufacturing thanks to advancements in technology. As a result, the value placed on human power is shifting. Nowadays, businesses can boost productivity, improve processes, and drive growth as they have instant access to real-time data.
What Are The Goals Of Industry 4.0? The primary goal is to make manufacturing processes self-monitoring and automated in a bid to give the tech the ability to communicate. When this happens, a multitude of things happens. The first is an enhancement in communications. Technology makes it easier to interact, meaning there's no need to waste time poring over data. Your software and hardware will give you the info you need on a plate.
A direct knock-on effect of this is that businesses won't waste their resources as frequently. Because communications are interlinked and accessible, there's no reason for employees to spend precious seconds searching for answers. They should be available on the system at the click of a button. Another way workers will benefit is that they will be free to perform tasks which are of greater importance. With an automated system taking care of the donkey work, you can funnel your resources into the areas of the company that need it the most.
All in all, the target of the fourth industrial revolution is to use artificial intelligence to create smoother processes for employees and employers alike.
Digitalization is at the heart of Industry 4.0, so the Internet of Things is an obvious driver of the movement. Without the ability to connect various pieces of hardware and software, there would be no way to create an interlinked, automated server that collected and analyzed data. And, because of artificial intelligence, digitization isn't an issue as it allows the tech to self-configure and self-optimize. This means tech can complete tasks quickly and easily, cutting costs while producing superior products in the process.
Of course, it's hard to analyze the data without the correct analytics software. In recent times, analytics programs have become so powerful that they can sift through massive data sets in minutes. Plus, they don't only collate the stats – they highlight trends and patterns, too. It's no coincidence that Industry 4.0 has boomed in line with high-quality analytic tools.
Never underestimate the seriousness of security, either. The African gold mine that used sensors to increase their yield by 3.7% needed Industry 4.0 to spot what needed attention. However, without encrypted and secure servers that store the info, their data would be vulnerable. Cloud computing is a necessary part of the fourth industrial revolution, but security measures ensure hackers and competitors can't steal sensitive data for their own gains.
Industry 4.0 looks as if it is the newest trend to adopt if you're a business owner. However, there are always challenges, and you must weigh the pros and cons before continuing. So, what are the main ones you might face if you incorporate Industry 4.0 technology into your business plan? Take a look below.
Probably the biggest perceived challenge for businesses is the number of resources at their disposal. Industry 4.0 appears to be too grand for SMBs and startups, and you assume you need to leave it to the big boys. In reality, the software itself provides the benefits of resource planning without the need to rely on a separate IT team. Either you cut the unit and save money, or you use them elsewhere to help areas of the company that are flagging.
Concerning money, the enterprise resource planning element (ERP) soaks up the costs of a traditional IT unit. How? It's through eliminating the ongoing need to implement new upgrades and build a stronger infrastructure.
As an entrepreneur, you understand the threat of investing in cloud computing software and transferring data outside of your company. And, you should be as online thieves are a real problem.
The key to maintaining a high level of privacy is encryption. That way, even if there is a leak, it should be tough for thieves to open your files and consume the data. You also need to ensure there are no weak spots in your server or else they will act as a backdoor for hackers.
When you have all the information you need, it's vital to put it into action. Businesses don't have an innate ability to grasp the complex elements of the fourth industrial revolution, and that's a problem. Thankfully, there's a straightforward fix: training.
Hiring an expert in the Industry 4.0 field will allow you to get to grips with how you use data to improve your company. Once you have a framework, you can pass the knowledge on to everyone in your workplace to ensure they're on the same page.