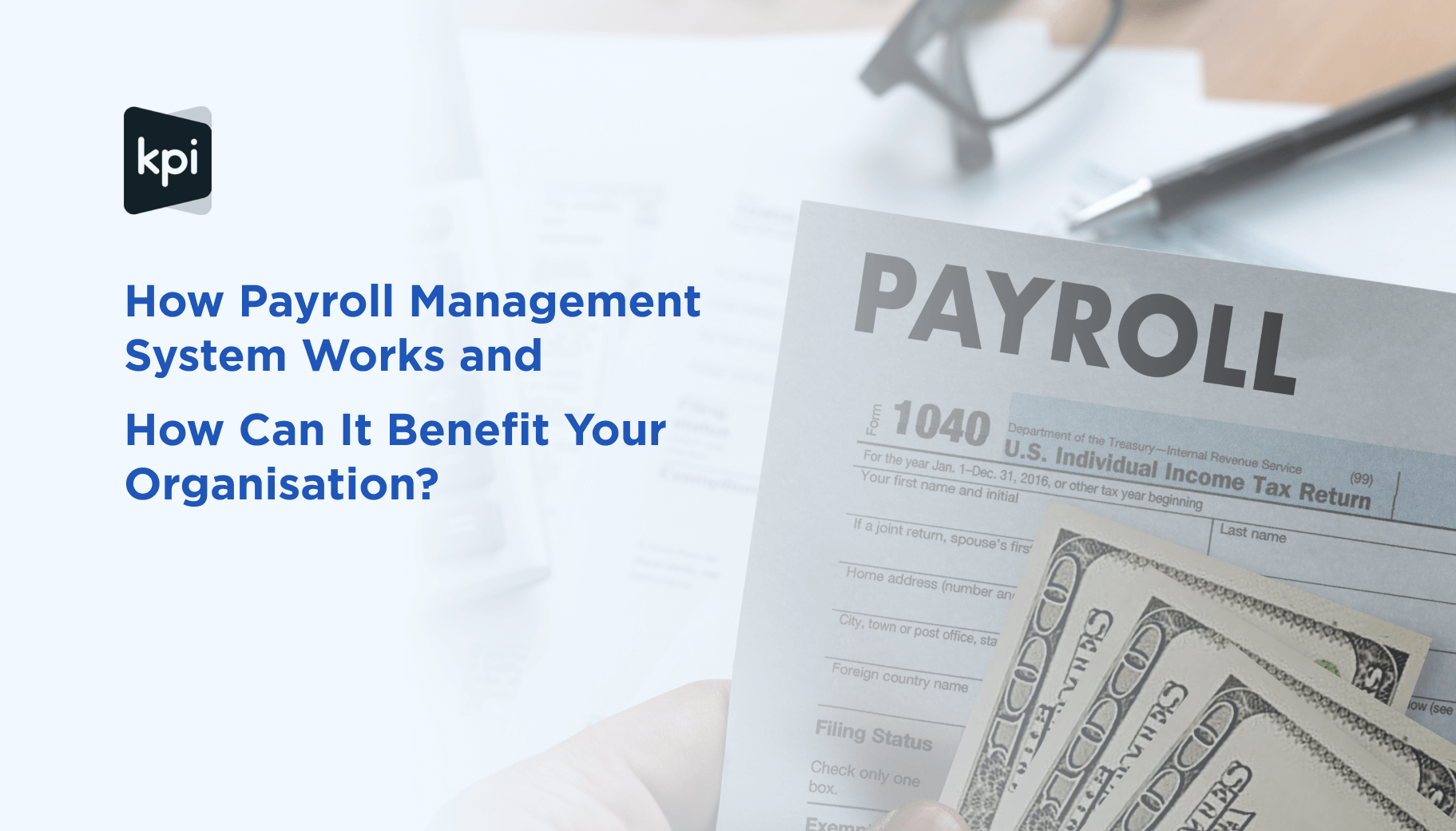 What is a Payroll Management System and How does it Help Your Business?
Employees are the lifeblood of any organization, and ensuring their satisfaction through timely and accurate salary payments is essential. While payroll administration might not directly influence the production or operations, it's a critical element in the HR machinery.
Necessity of an Effective Payroll System
Manually handling payroll management responsibilities can become cumbersome and error-prone, especially as the organization grows. Therefore, embracing an automated payroll administration system is indispensable. This solution not only streamlines the payroll process but also significantly contributes to employee satisfaction.
Understanding Payroll Management Systems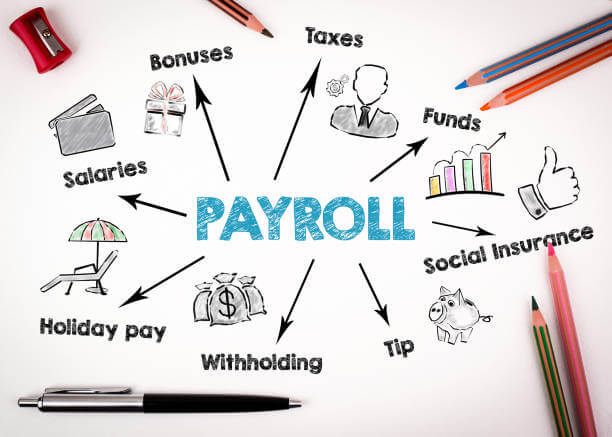 Definition and Purpose
A payroll management system is a software designed to manage the calculation of employee wages, deductions, taxes, insurance, and other financial obligations. It ensures error-free calculations and eliminates the need for manual intervention.
Basic functions of a Payroll Management Software
Payroll Management Software should be versatile and cater to businesses of all sizes. They alleviate HR-related processes and ensure smoother operations. A Payroll management software is a digital solution designed to streamline and automate the process of paying a company's employees. It typically encompasses various functions such as calculating wages, withholding taxes and other deductions, processing employee paychecks, and generating necessary tax reports.
Management of Employee Attendance Calendar
These systems can fetch employee attendance, work hours, and other relevant data automatically from biometric authentication systems. This ensures accurate salary calculations.
Tax Update Management
Payroll systems constantly monitor and implement tax modifications. The software alerts the accounting department to changes, facilitating timely compliance and adherence to regulations.
Payslip Generation
Automating the generation and distribution of payslips saves time and effort. Some advanced systems can even email payslips directly to employees.
Leave Management
Employees can submit leave requests through the system, which tracks approvals, leave balances, and other relevant data.
Employee Dockets
Maintaining detailed digital records for each employee ensures transparency and easy access for both employees and HR personnel.
Document Management
Upload and store critical documents like identity proofs, experience certificates, tax forms, etc., for convenient access.
Sending Reminders and Notifications
Automated reminders for tasks like tax filings, leave approvals, and other HR activities ensure timely action and compliance.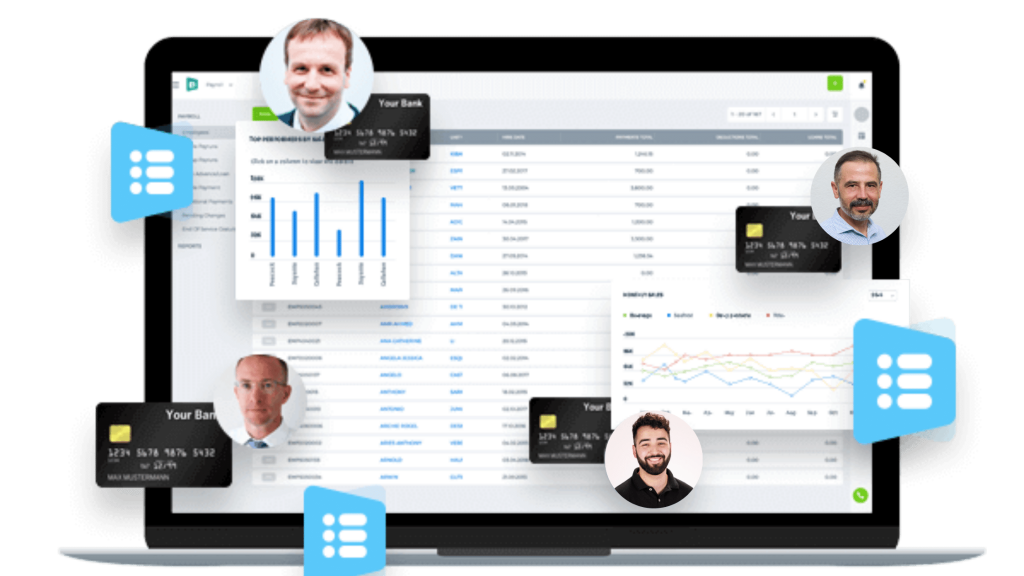 Are you in search of a Payroll Management System that has all this and more?
🚀 Unleash the Power of Seamless Payroll Management with KPI Payroll Management System! 🚀
✅ Functional Excellence: Effortlessly create salaries, bonuses, and manage your payroll at lightning speed. Process pay-slips in bulk and keep a meticulous record of loans, cash advances, and deductions. Easily add and manage pension schemes to employee profiles.
✅ Integrated Brilliance: KPI Payroll's robust integration capabilities enable seamless synchronization with other applications. Organize employee data, leaves, attendance, overtime efficiently under employee profiles in HR and PM modules. Automated salary records are managed under the accounting section.
✅ Compliant and Worry-Free: Dive into error-free and standardized payroll processing. Customize your payroll and keep it updated with the latest legislative information across various countries. Relish the peace of mind that comes with stringent compliance with payroll and tax laws and adherence to industry best practices.
Advantages of Using a Payroll Management Software (like KPI)
Accuracy and Transparency
Unlike manual processing, payroll software like KPI eliminates errors and maintains real-time data, fostering transparency and trust among employees. KPI enables the creation of salaries, bonuses, and seamless tracking of any loans, cash advances or deductions, ensuring accurate and transparent payroll processing.
Time-Saving and Efficiency
The automation of payroll processes through KPI saves time and boosts efficiency, thereby facilitating quick HR actions. KPI's integration capabilities synchronize employee data with leaves, attendance, and overtime under the employee profile in HR and PM modules, and automated salary records in the Accounting section, making the process efficient and streamlined.
Quick Insights through Dashboards
Role-based dashboards, like those in KPI, offer employees quick insights into payroll data as per their access rights. KPI's user-friendly interface and robust reporting options ensure that relevant stakeholders have immediate access to the information they need.
Cost Convenience
Implementing a payroll system like KPI can be significantly cost-effective compared to hiring a team of HR professionals. The comprehensive functionalities within KPI reduce the need for additional staff and resources, resulting in cost savings for the organization.
Security
Unlike traditional methods, payroll systems like KPI ensure data security through authentication and role-based access control. Additionally, KPI adheres to industry best practices and ensures compliance with payroll and tax laws, providing an extra layer of security and peace of mind for businesses.
Regulatory Compliance
KPI's payroll management system comes with features to ensure accurate and standardized payroll processing that can be customized and updated with the latest legislative information in various countries. This is particularly advantageous for businesses looking to be worry-free from statutory compliance with payroll and tax laws.
The Benefits of a Cloud-Based Payroll Management System
A cloud-based payroll management system like that of KPI can significantly improve your business operations by:
Streamlining payroll processes: Automating the payroll process reduces manual errors and saves time, allowing HR staff to focus on more strategic tasks.
Ensuring compliance: Staying up-to-date with ever-changing payroll and tax laws can be challenging. Our cloud-based payroll system can be centrally updated to reflect the latest legislation, ensuring your business remains compliant.
Enhanced security: Cloud-based systems offer better data security than traditional methods, protecting sensitive employee and company information.
Scalability: As your business grows, our cloud-based payroll system can scale to accommodate new employees and changing organizational structures without the need for costly upgrades.
Cost savings: By moving your payroll system to the cloud, you can significantly reduce IT infrastructure and maintenance costs.
Accessibility: Our cloud-based payroll systems can be accessed from anywhere with an internet connection, enabling remote work and providing flexibility for your workforce.