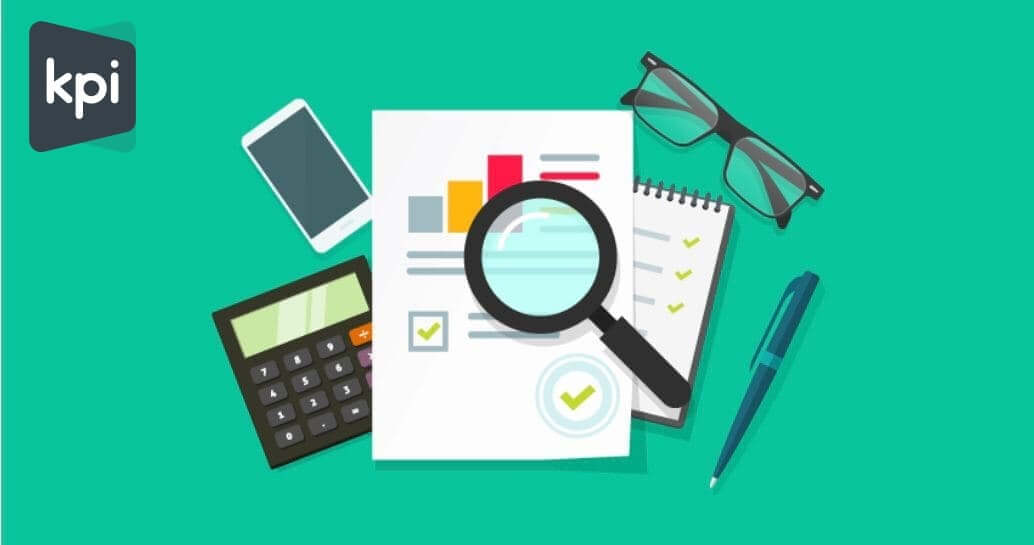 Purchase Orders
What is the Purchase Order?
A conventional definition for Purchase Order comprises of financial documentation and legal record of the purchase made by a buyer. Usually, this document includes the types of products or services, quantities and purchasing prices. This document's importance is that it helps to organize the systematic approach for orders and better understand enterprises resources available for sale.
The detailed process of creating purchase order usually follows a buyer making a purchase order that to be viewed and accessed by a supplier or vendor. Then next step requires very suppliers or vendors to prepare an invoice for the order. Once the invoice gets paid, the transaction is complete, and further steps would typically include delivery issues. The convenience of purchase orders is that, if correctly prepared, it helps to business get paid faster.
Purchase orders serve to reduce confusion between seller and receiver, leading to communication between them. If confirming the transaction, buyers refuse to make payments; in that case, purchase orders serve as a legally binding document that will still impose liability on the buyer. On the contrary, buyers will hold confirmation in the form of the purchase order for tracking and general reference purposes.
The convenience of using purchase orders.
Using purchase orders and combining with accounting entries can be seen as complicated and challenging, there are many benefits beneath this process. Mainly, purchase orders are excellent guarantee that no fraud or breach is to be concealed by anyone from a supplier's attention. This level of security also promises zero speculation with prices.
Nevertheless, some businesses usually distance themselves from making purchase orders for fixed assets. Paperwork on massive in quantity assets is the main barrier that scares many business people who typically are scarce of time. This also devours a positive relationship with vendors that might also avoid substantial bureaucracy.
Moreover, newly established companies mostly rely on mutual agreements in a very straightforward way possible. Similarly, the gradual development and expansion business might reassure their priorities and select more secure and lawful methods over simple ones. Vendors are also entitled to grow and expand correspondingly.
With that time being, when business gets involved in more assets, the accounting can get sophisticated. This prose leads to error chances that can happen between operations. With the absence of specific communication channels and documentation, purchase orders can be a relief.
Specifically, when fixed assets sale is made without proper purchase orders, it will be tough to track and find transaction history errors. Another dimension is subsequent invoices that will add extra difficulties from the right side of such transaction.
Therefore, using purchase orders guarantees that the sale of such valuable assets is completed without any flaws from legal grounds. If the transaction history is to be requested by other parties, the purchase order will be the easiest way to systematize the process.
The Differences and Similarities between Purchase Orders and Invoices
Purchase orders and invoices pose several significant differences. Usually, when buyers formulate purchase orders, sellers prepare and create the invoices. Afterwards, sellers use invoices to get paid for the purchase order. In case the payment is received before the seller makes invoice, zero balance invoice can be prepared and send.
Apart from differences, invoices display the same information as in purchase order. The report, such as addresses of billing and shipping are the same. The invoice then refers to the purchase order number to correspond with the invoice reference number. However, the invoice does not contain precise technical details on the products compare to purchase order.
For instance, the general process can be illustrated with Bill, a purchaser in a department within the company's structure. He is tasked with acquiring several computers to his department. Bill generates the purchase order that specifies how many computers and what other appliances is in need.
The seller company accepts the order and confirms that request can be completed by approving available inventory. Upon receiving payment, the products are ready to be delivered to the shipping address. Once this process is completed, Bill obtains from seller company the invoice.
Why Purchase Orders are digitalized
Paper-based systems of generating purchase orders may indicate in inconveniences with storage and waste of paper. Single pack of documents used in a transaction usually comprise seven components: quotes, notes on goods received, invoices, and purchase orders. This pack of papers can be hard to store and track over time, when several transactions may rise. This will create inconveniences with time management, and small errors may be prevalent. Thereby it is best option to consider digitalization of documents in accounting.
Digitalization promises better record-keeping management with systematical view on purchases and receivables. In case of errors or missing documents, digital forms cannot be falsified by other people. With excellent security access, it is even impossible to duplicate the structure. This means that the company will benefit from time-consuming management of paper-based documents, while also saving money from unnecessary, illegal actions. Compared to storage needs, the digitalized form does not require much space that paper-based documents usually stored in different rooms and areas. That also creates an additional cost of maintenance and security over files, while digital analogues are easy to store in servers or cloud-based technologies.
With a digital form of the purchase order, it is easier to track the whole process of procurement and be up to date with real-time changes through electronic purchase orders archive. The system that stores the complete documentation can be easily viewed by audit professionals and find responsible people over creating the document. In case vendors request the purchase orders again or reference number, the digital system will easily allow to re-send in two seconds.
All other accounting entries with the help of the digital form of purchase orders is simple to integrate into with main accounting module that will easily convert the data to different types of necessary documents, such as invoice, payment schedules or processing information.